Лацио го суспендира дресерот на "орлите" поради фашистички поздрав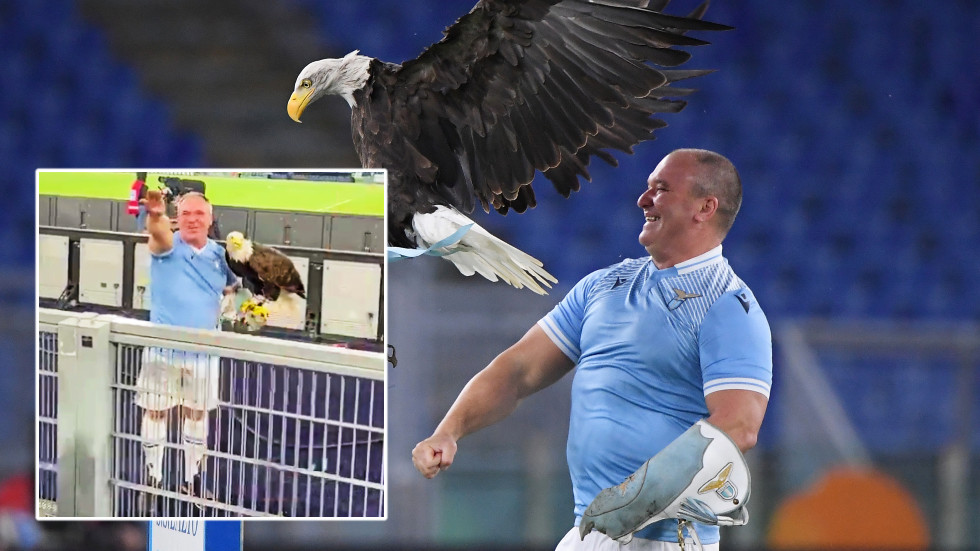 Лацио повторно е на насловните страници во италијанските медиуми поради поврзаноста со фашистичката идеологија откако мораше да го суспендира дресерот на "орлите" на клубот по видеото во кое тој фашистички отпоздравуваше на фановите.
Шпанецот Хуан Бернабе претходно беше одговорен за летањето на маскотата на клубот, белоглавиот орел со име Олимпија пред почетокот на секој меч на "Олимпико". По 3:1 победата над Интер, тој бил сниман како пее за Бенито Мусолини до група на фанови и ги отпоздрави со фашистичкиот поздрав.
Претседателот на Унијата на италијанските еврејски заедници, Ноеми ди Сењи, го осуди овој потег.
"Не треба да постои двоумење или толерирање гестикулации и симболи што ги повикуваат фашистичките идеали. Клубот и Федерацијата мораат да реагираат итно, на фашистите и на оние што мразат не им е место во фудбалот", вели Ди Сењи.
Лацио објасни дека Бернабе не бил вработен во клубот, туку само ангажиран од надворешна компанија и ја суспендираа соработката.
Ова не е првпат Лацио, омилениот клуб на Мусолини, да биде поврзуван со поддржувачите на фашизмот откако неодамна му дадоа професионален договор на внукот на Дуче, а на мечот против Селтик во Лига Европа во 2019 некои од нивните навивачи пееја неофашистички песни во Глазгов.
Juan Bernabè, the eagle trainer who works at Lazio, was filmed giving the fascist salute to fans at the Olímpico and has now been suspended by the club. 🤮 pic.twitter.com/EzxOS6eOfd

— FutbolBible (@FutbolBible) October 20, 2021
УЕФА го казни Селтик за банерот со Мусолини на мечот со Лацио
©Makfax.com.mk Доколку преземете содржина од оваа страница, во целост сте се согласиле со нејзините Услови за користење.

Барселона на холандски погон победи во Виљареал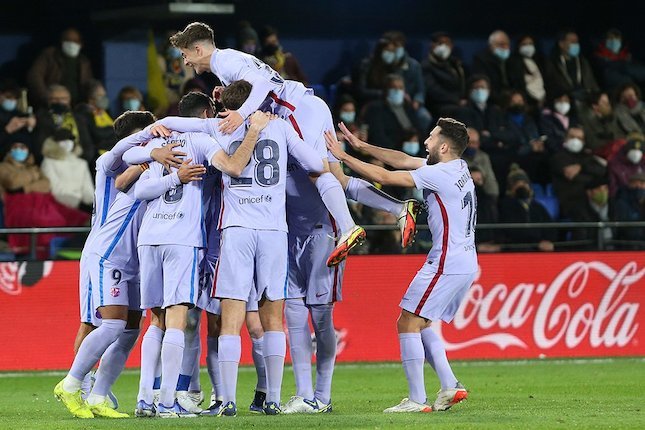 Барселона го победи Виљареал со 3.1, во последниот натпревар од саботната програма во Ла Лига. Звучи неверојатно, но ова е прва гостинска победа сезонава, во шестиот меч, за Барселона во домашниот шампионат. Со овој триумф "Блауграна" се доближи на само еден бод од шестопласираниот Бетис.
Херојот на Барселона е Мемфис Депај, кој во 88.минута ја искористи лошата реакција на Еступињан, го мина голманот Рули и низ нозете на левиот бек на Виљареал ја погоди мрежата.
Исклучително интересно беше првото полувреме, двата тима промашија неколку добри шанси и на одмор замина со 0:0.
На стартот од вториот дел, во 48.минута Де Јонг погоди за предност на Барселона. Израмни Чукуезе во 76.минута. По израмнувачкиот гол Виљареал тргнаа во офанзива, но не успеаја да направат пресврт.
Депај ги згасна нивните надежи, а конечниот резултат го постави Кутињо од пенал во 94.минута.