Михајловиќ: Имав напади на паника во болница, сакав да побегнам низ прозорец!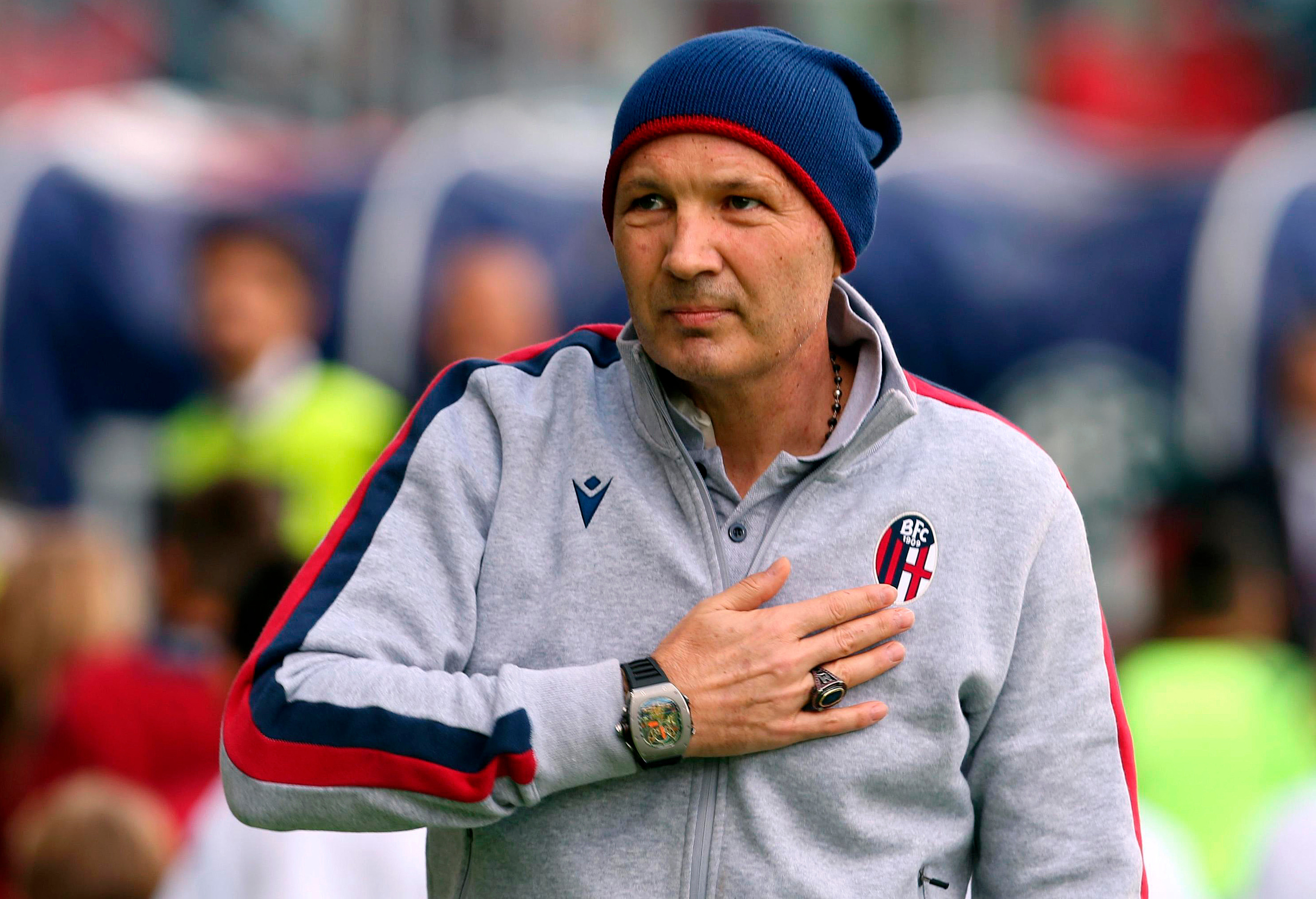 Екс-српскиот фудбалер, а сега актуелен тренер на калчолигашот Болоња, Синиша Михајловиќ за тв емисијата "Verisimo" раскажа досега непознати детали од болницата во текот на 6-месечната борба со леукемијата.
Михајловиќ на 13 јули минатата година објави дека боледува од леукемија и од тогаш беше на три циклуси хемотерапија.
"Не сум херој. Сакав да го скршам прозорецот, но мојата сопруга и докторите ме спрелија. Имав 13 хемотерапии за 5 дена, но после третата, се уништија. Првиот круг беше најтежок. Имав напади на паника кои никогаш порано не сум ги доживеал затоа што бев затворен во соба со филтриран воздух. Не можев да излезам надвор и полудев поради тоа. Сакав прозорецот да го скршам со столица, но медицинските сестри ме запреа, ми дадоа инекција и ме смирија" – вели Михајловиќ.
Тој доби поддршка од фудбалската јавност поради тоа што ја обелодени својата борба.
"Не сум херој, Нормален човек сум, со доблести и мани. Се соочив со леукемијата на свој начин и секој треба тоа да го направи. Многу битна работа во сето тоа е да не се каете ако нешто сте направиле. Се разболем, но морав да му дадам сила на семејството, затоа што многу полошо ќе беше да ме видеа тажен. Се трудев секогаш да сум позитивен и да се смеам. Беше тоа една од најтешките работи, затоа што не бев во топ форма. Кога се работи за празниците, ова беше мојот најубав Божик затоа што покрај мене беше целото семејство" – рече Михајловиќ.
#Bologna coach Sinisa Mihajlovic has opened up about his battle with leukaemia, "I'm not a hero, I wanted to break a window, but my wife and the doctors stopped me." #Bolognahttps://t.co/gZC7oifA6v pic.twitter.com/ruwtN5iPOK

— footballitalia (@footballitalia) January 17, 2020
©Makfax.com.mk Доколку преземете содржина од оваа страница, во целост сте се согласиле со нејзините Услови за користење.

Таке Кубо ја предводеше Мајорка до трилер 3:3 реми кај Бетис (видео)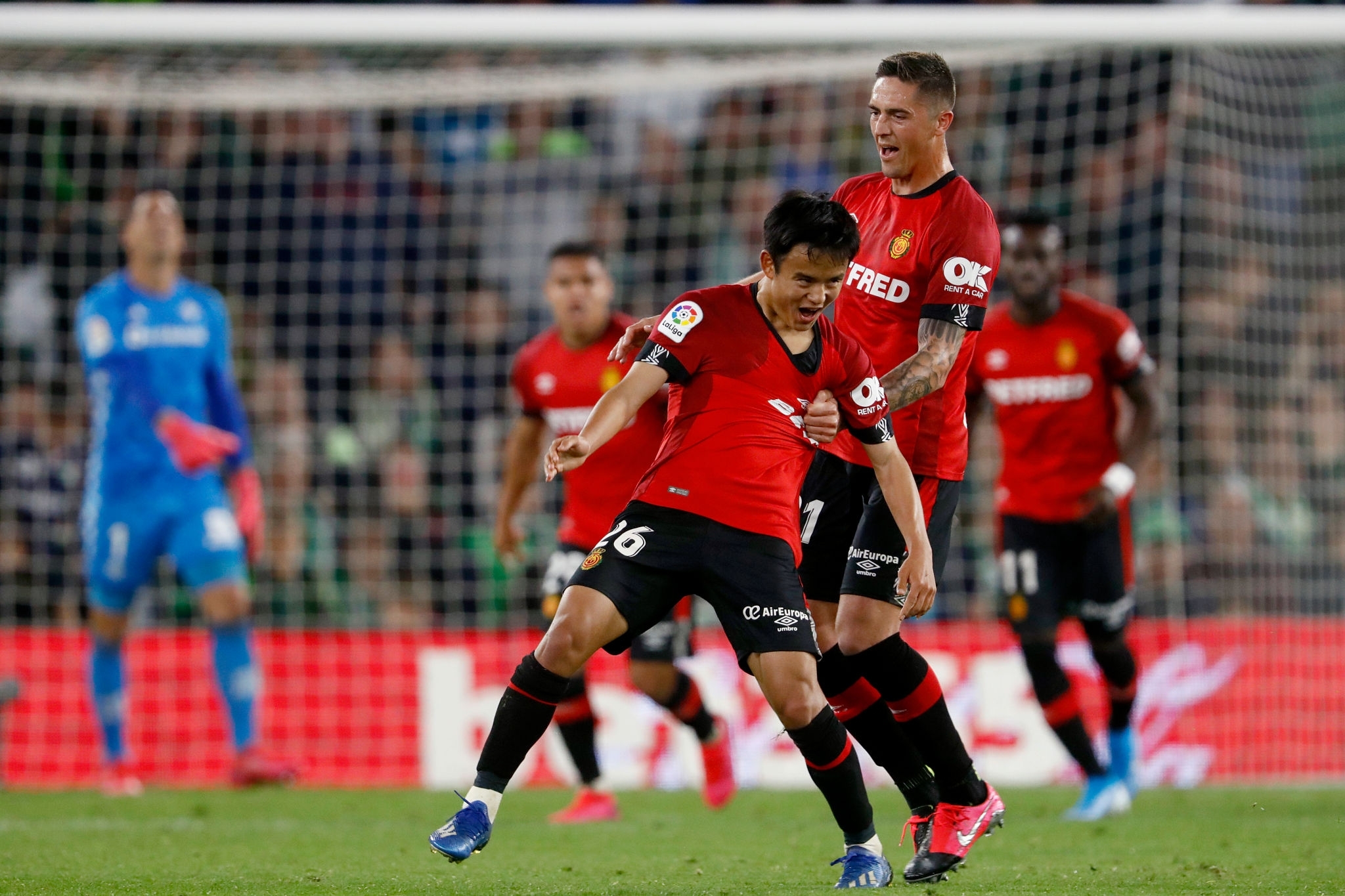 Реал Бетис не успева да победи во петтиот меч во низа во шпанската Ла лига, откако во интересен дуел на "Бенито Вилјамарин", Мајорка двапати беше во водство и на крајот и покрај двата пенали за домаќинот извлече 3:3 реми и важен поен во борбата за опстанок, предводени од Јапонецот Такефуса Кубо, кој е позајмен во клубот од Балеарските Острови од Реал Мадрид.
18-годишниот Кубо имаше една асистенција и го постигна израмнувачкиот гол во 70-тата минута, за уште една одлична партија во Ла лига, која сигурно побуди интерес и на "Сантијаго Бернабеу".
Мајорка поведе преку Кучо во 16-тата минута, но само три минути подоцна, Бетис се врати со гол од пенал на Каналес. Кубо одлично го пронајде Анте Будимир во 27. минута за ново водство на Мајорка, но во 35. минута, со нов гол од пенал (овојпат преку Набил Фекир), Бетис отиде на одмор со 2:2. Кога капитенот Хоакин постигна гол за 3:2 за тимот од Севилја во 48. минута, се мислеше дека судбината на Мајорка е запечатена, пред на сцена да стапи Кубо.
Бетис е само на 12. место со 30 поени, додека Мајорка со поенот излегува од зоната за испаѓање и е на 17. место со 22 поени, еден повеќе од Селта Виго на 18. место.