Нејмар не е во тимот на ПСЖ, дали трансферот конечно ќе се оствари?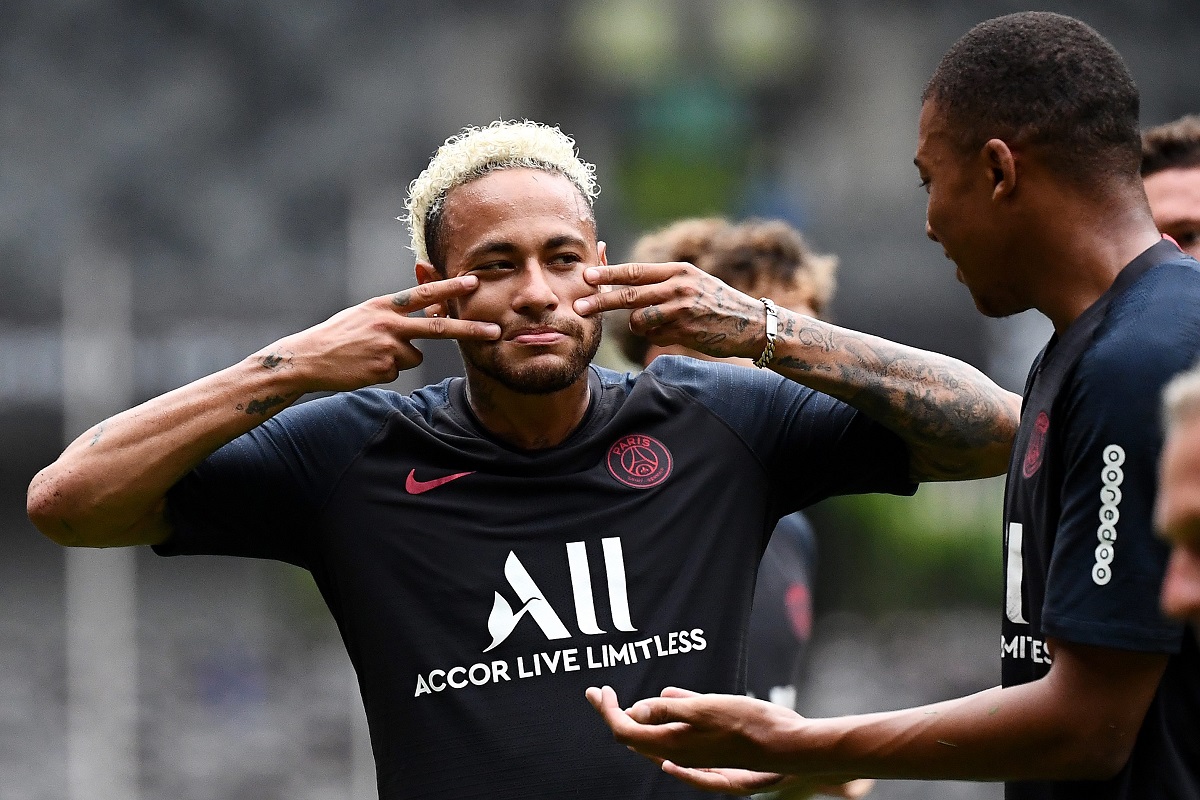 Нејмар нема да биде во составот на Пари Сен-Жермен за дуелот од Лига 1 против Ним, откако од Франција доаѓаат вести дека "преговорите за трансфер се најзасилени досега".
Бразилската суперѕвезда бара трансфер од ПСЖ цело лето и преферира да се врати во Барселона и покрај мега-понудата која ја подготвува Реал Мадрид, и сега информациите велат дека претседателот Насер Ал-Хелаифи е подготвен за договор ако се постигне "вистинска" цена за 27-годишниот напаѓач.
Нејмар полека се враќа во форма по повредата на скочниот зглоб поради која е играше во шампионскиот тим на Бразил кој ја освои Копа Америка. Сега, спортскиот директор Леонардо потврдува дека тој нема да биде подготвен за првиот меч од новата сезона и француските медиуми го цитираат дека има "напреднати" преговори.
Neymar 'left out of PSG squad to face Nimes due to advanced transfer talks' amid interest from Real Madrid and Barcelona https://t.co/xPzJrChbsv pic.twitter.com/y2BaJbezaI

— MailOnline Sport (@MailSport) August 10, 2019
Барселона се мачи да ги најде потребните средства за враќање на својот поранешен број 11, и му понудија на ПСЖ 100 милиони евра плус двајца фудбалери (Филипе Кутињо и Усман Дембеле),
Барселона се мачи да ги најде потребните средства за враќање на својот поранешен број 11, и му понудија на ПСЖ 100 милиони евра плус двајца фудбалери (Филипе Кутињо и Усман Дембеле), но шпанските медиуми тврдат дека Реал Мадрид се подготвени да дадат 200 милиони евра.
"Ние сме пасивни актери. Знаеме дека тој не е среќен во Париз и таа ситуација треба да се заврши таму. Не сме зборувале со него и ако има потреба ќе го направиме тоа", изјави потпретседателот на Барселона, Жорди Кардонер.
©Makfax.com.mk Доколку преземете содржина од оваа страница, во целост сте се согласиле со нејзините Услови за користење.

ЛЕ: Гринвуд пак блесна за Јунајтед, Башакшехир го шокираше Менхенгладбах (видео)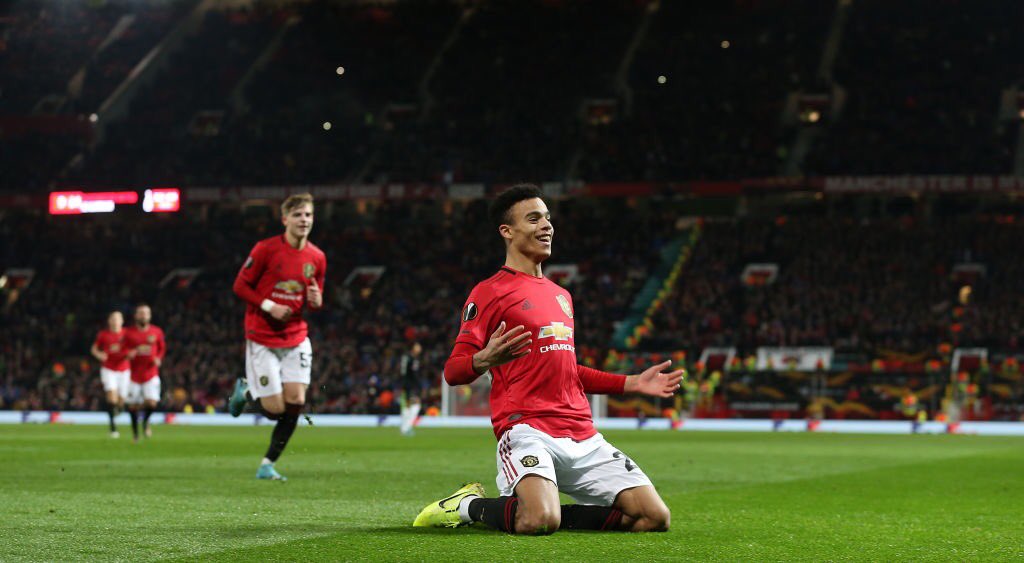 Борусија Менхенгладбах излета во групната фаза во Лига Европа, откако во финишот на мечот прими гол за 1:2 пораз од Башакшехир, со кој турскиот клуб го освои првото место во групата Ј пред Рома, која одигра само 2:2 со австрискиот Волфсбергер, додека Мејсон Гринвуд постигна два гола за Манчестер јунајтед со убедлива 4:0 победа над АЗ Алкмар да го завршат натпреварувањето по групи.
Менхенгладбах со 1:1 беше на првото место на табелата во групата Ј пред Рома, но голот на Французинот Енцо Кривели во 90-тата минута го крена Башакшехир на првото место со 10 поени, пред Рома со 9.
На "Олд Трафорд", со многу изменет состав, тимот на Оле Гунар Солскјер стигна до убедлива 4:0 победа над холандскиот Алкмар, благодарение на двата гола на Гринвуд, но и голот и асистенцијата на Хуан Мата. Гринвуд, со ограничен број на натпревари оваа сезона, има постигнато 6 гола за "ѓаволите" и е втор најдобар стрелец во тимот по Маркус Рашфорд со 13 гола.
И вториот премиерлигашки претставник, Вулверхемптон е во нокаут фазата откако со 4:0 го декласираше Бешикташ благодарение на хет-трикот на Диого Жота.
ЛИГА ЕВРОПА, 6.КОЛО
ГРУПА Г
Порто – Феенорд 3:2
Ренџерс – Јанг бојс 1:1
Табела: 1.Порто 10, 2.Ренџерс 9, 3.Јанг бојс 8, 4.Феенорд 5
ГРУПА Х
Еспањол – ЦСКА Москва 0:1
Лудогорец – Ференцварош 1:1
Табела: 1.Еспањол 11, 2.Лудогорец 8, 3.Ференцварош 7, 4.ЦСКА М. 5
ГРУПА И
Волфсбург – Сент-Етјен 1:0
Гент – Олександрија 2:1
Табела: 1.Гент 12, 2.Волфсбург 11, 3.Сент-Етјен 4, 4.Олександрија 3
ГРУПА Ј
Рома – Волфсбергер 2:2
Борусија Менхенгладбах – Башакшехир 1:2
Табела: 1.Башакшехир 10, 2.Рома 9, 3.Борусија М. 8, 4.Волфсбергер 5
ГРУПА К
Слован Братислава – Брага 2:4
Вулверхемптон – Бешикташ 4:0
Табела: 1.Брага 14, 2.Вулфс 13, 3. Слован Б. 4, 4.Бешикташ 3
ГРУПА Л
Манчестер јунајтед – АЗ Алкмар 4:0
Партизан – Астана 4:1
Табела:  1.Манчестер ј. 13, 2.Алкмар 9. 3.Партизан 8, 4.Астана 3
МАНЧЕСТЕР ЈУНАЈТЕД – АЛКМАР
РОМА – ВОЛФСБЕРГЕР
ВУЛВЕРХЕМПТОН – БЕШИКТАШ
ВОЛФСБУРГ – СЕНТ-ЕТЈЕН
ПОРТО – ФЕЕНОРД
РЕНЏЕРС – ЈАНГ БОЈС
ЛЕ: Клуж го исфрли Лацио, Арсенал први откако Ајнтрахт загуби добиен меч (видео)