Амбасадорката на САД во ОН: Уште еден мировен договор на Израел во следните ден или два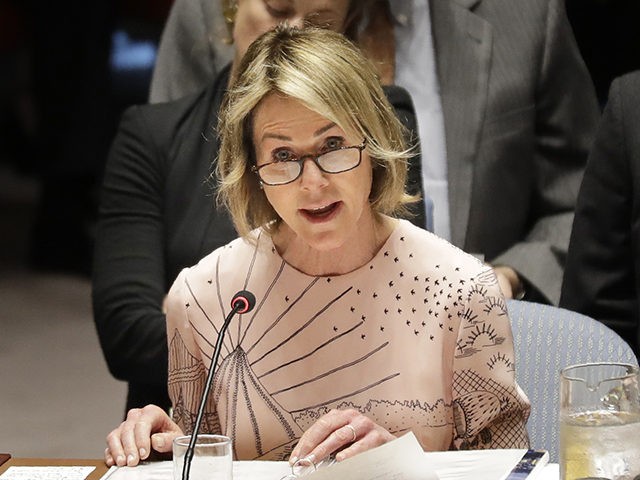 Уште еден договор за нормализација со посредство на САД меѓу Израел и арапска земја се очекува да биде потпишан во следните ден или два, рече американската амбасадорка во ОН, Кели Крафт, во интервју за "Ал-Арабија" во средата.
"Нашиот план е да донесеме повеќе земји, за кои ќе имаме уште многу најави наскоро … Една земја ќе потпише во наредните ден или два. Ние сме многу возбудени и знаеме дека другите ќе следат и не сакаме да изолираме никого, туку да ги донесеме сите во надеж дека ова ќе им овозможи на иранските граѓани да видат дека луѓето навистина сакаат мир на Блискиот Исток и дека тие се дел од овој мир", рече таа.
Мароко, Оман и Судан се промовираат како следни најверојатни кандидати за склучување мировни договори со Израел по историскиот Аврамски договор на потпишан од еврејската држава и Обединетите Арапски Емирати, како и Бахреин минатата недела.
Крафт изрази надеж дека и Саудиска Арабија ќе го следи примерот.
"Очигледно, ние би сакале Саудиска Арабија да биде следна. Но, она што е важно е да се фокусираме на договорот и да не дозволиме иранскиот режим да ја искористи добрата волја на Бахреин, ОАЕ или Израел.  Секогаш кога некој подава рака кон Иран, таа мора да биде упатена кон иранските граѓани", рече таа.
ICYMI: Another Arab country will sign a peace deal with #Israel in the "next day or two," a senior #US diplomat says.

Find out more here:https://t.co/6SlP5GTg5W

— Al Arabiya English (@AlArabiya_Eng) September 24, 2020
Претседателот Доналд Трамп пред Генералното собрание на ОН во вторникот рече дека за брзо време ќе следат повеќе мировни договори со Израел.
"Тие доаѓаат брзо и знаат дека тоа е одлично за нив и за целиот свет", рече Трамп за време на своето обраќање на првото виртуелно Генерално собрание.
Трамп ги опиша таканаречените Аврамски спогодби, потпишани минатата недела, како значаен пробив на Блискиот Исток по децениите без напредок.
"Израел, ОАЕ и Бахреин потпишаа историски мировен договор во Белата куќа, а следат и многу други блискоисточни земји. Наскоро имаме намера да испорачаме нови мировни договори и никогаш не сум бил поголем оптимист за иднината на регионот. Во песокот нема крв. Тие денови се надевам дека завршија. Овие револуционерни мировни договори се зората на новиот Блиски Исток. Преземајќи поинаков пристап, постигнавме различни резултати – крајно посупериорни исходи ", рече тој.
Позајмувајќи од "тетратката" на израелскиот премиер Бенјамин Нетанјаху, Трамп рече дека договорите претставуваат мир преку сила.
"Америка ја исполнува својата судбина како миротворец", рече тој.
©Makfax.com.mk Доколку преземете содржина од оваа страница, во целост сте се согласиле со нејзините Услови за користење.

СЗО: Дневниот број на смртни случаи од Ковид-19 во Европа е 40% поголем од минатата недела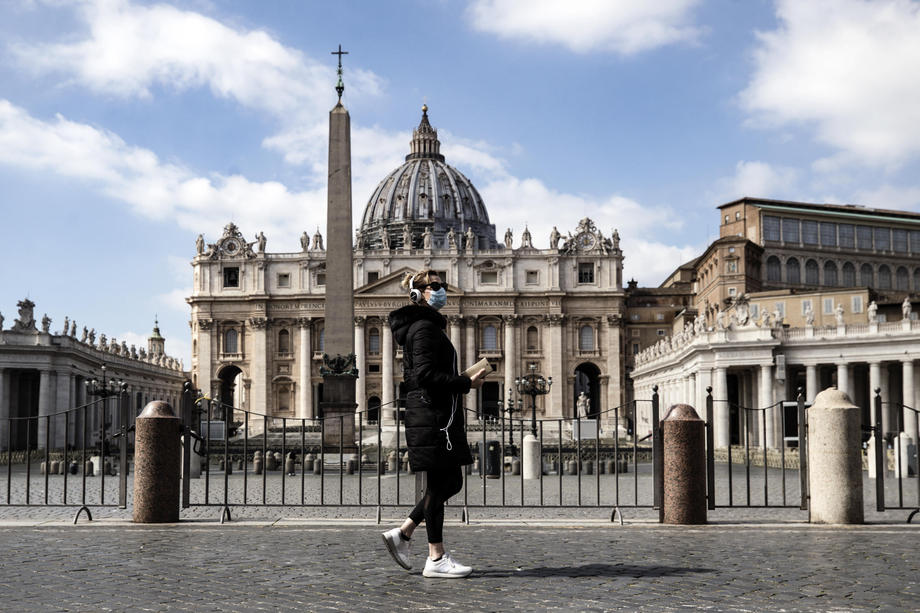 Дневниот број на смртни случаи од Ковид-19 во Европа е 40% поголем од минатата недела, соопшти Светската здравствена организација (СЗО).
Портпаролката на СЗО, д-р Маргарет Харис, за Би-би-си изјави дека најголем број нови случаи се регистрирани во Франција, Шпанија, Велика Британија, Холандија и Русија.
Во последните 24 часа во Русија 320 лица починаа од компликации поврзани со Ковид-19, што е најголем дневен број на смртни случаи во таа земја од почетокот на пандемијата. Досега во Русија починале 26.589 лица од коронавирус.
Русија е четврта земја во светот по бројот на заболени, по САД, Индија и Бразил.
Дневниот број на смртни случаи нагло се зголеми и во Италија. Во последните 24 часа починаа 221 лице. Бројот на починати расте и во Австрија, а денес бројот на жртви во таа земја надмина 1.000.
Харис рече дека има интензивно и алармантно зголемување на бројот на заболени и смртни случаи низ целиот европски регион.
"Болниците во некои земји брзо се полнат, и покрај подоброто управување со болничките капацитети", предупреди таа.
Таа исто така го коментираше воведувањето на построги мерки во европските земји и рече дека резултатите ќе ги видиме дури по две недели.
"Бројот на нови случаи треба да се намали, но тоа нема да се случи преку ноќ", рече портпаролката на СЗО.
Харис вели дека добрата вест е дека болниците сега имаат многу подобро разбирање за тоа што се случува.
"Добрата вест е дека болниците сега имаат многу подобро разбирање за тоа што се случува. Друга добра работа, во извесна смисла, е тоа што голем број на нови случаи се млади луѓе, со помала веројатност да имаат тешки симптоми. Но, тоа не е гаранција", рече таа.
"Овие два фактора сугерираат на тоа дека можеби нема да бидеме сведоци на такво огромно зголемување на стапката на смртност како што беше случајот во април", додаде таа.