(ВИДЕО)Паника во Брисел: Експлозија на главната железничка станица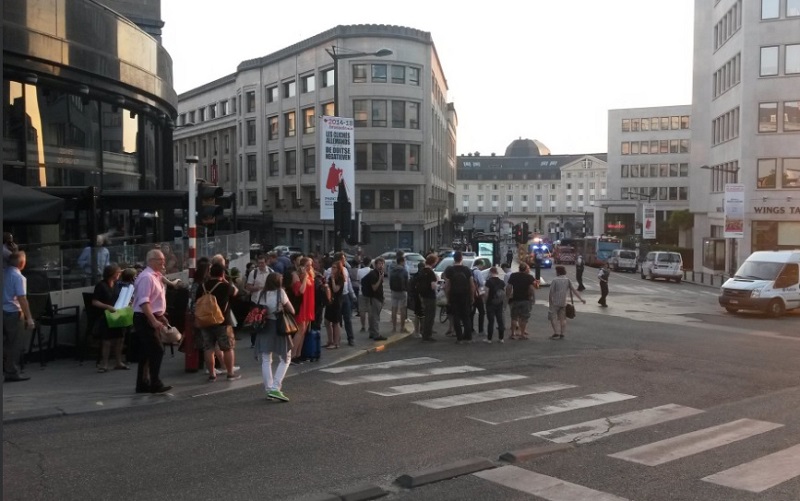 Белгиската полиција "неутрализирала" лице кое, наводно, носело појас со експлозив на главната железничка станица во Брисел.
Тамошните медиуми пренесуваат дека одекнале и експлозии на станицата која веднаш била евакуирана.
Медиумите јавуваат дека полицијата го евакуирала главниот плоштад во Брисел и дека полицијата го блокирала реонот околу централната станица.
Breaking: Train station in #Brussels has been evacuated after reports of explosions and gunfire. pic.twitter.com/rRYfWrUP4y

— The Intel Crab (@IntelCrab) June 20, 2017
Полицијата соопштила дека ситуацијата сега е под контрола. Засега не се знае дали во инцидентот има повредени, но биле забележани возила на Брза помош.
BREAKING |

Military has just arrived to central station in #Brussels where the explosion happened pic.twitter.com/ICx4PNo0rX

— Vocal Europe (@thevocaleurope) June 20, 2017
©Makfax.com.mk Доколку преземете содржина од оваа страница, во целост сте се согласиле со нејзините Услови за користење.

Британски научници: Многу е веројатно дека заштитата од вакцината ќе ослаби со текот на времето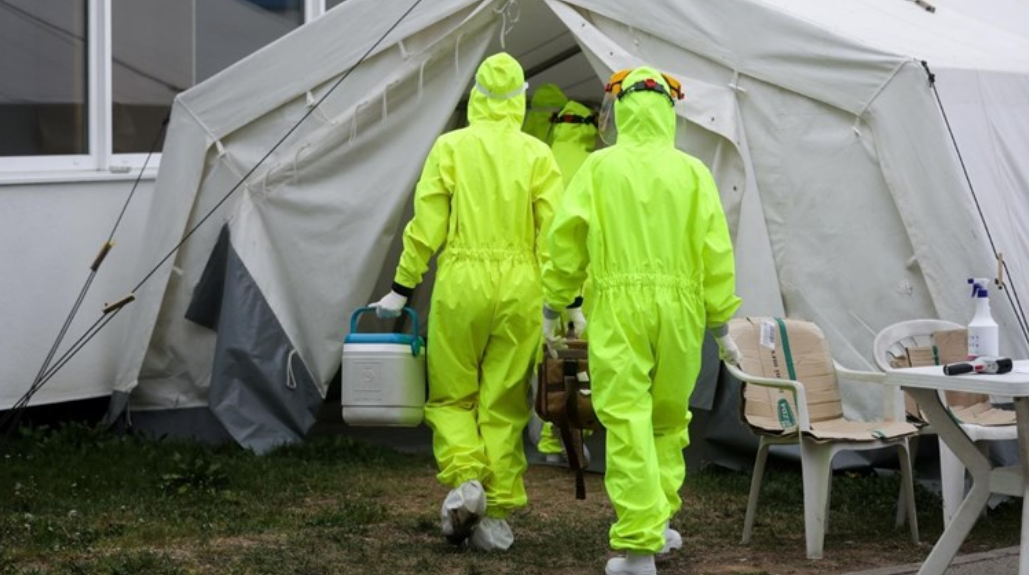 Заштитата што ја дава вакцината против коронавирусот, најверојатно, ќе ослаби со текот на времето, а кампањите за вакцинација ќе траат и во наредните години, велат научниците од советодавната група на британската влада.
"Голема е веројатноста дека со текот на времето имунитетот кон САРС-КоВ2 создаден од вакцината ќе слабее", се вели во документот од САГЕ (Научна советодавна група за вонредни ситуации).
"Затоа, многу веројатно е дека кампањите за вакцинација против САРС-КоВ-2 ќе продолжат и во наредните години, но сега не знаеме колку често ќе мора да се ревакцинираме за заштита од Ковид-19", велат научниците.
Документ со наслов "Колку долго вакцините ќе штитат од Ковид?" беше составен од истакнати вирусолози и епидемиолози од повеќе институции – Кралскиот колеџ во Лондон, Универзитетот во Бирмингем и Јавното здравство на Англија.
Британија одобри и користи вакцини од три производители – "Астра зенека", "Фајзер/Бионтек" и "Модерна". Податоците покажуваат дека вакцините штитат 95 проценти, па дури и повеќе од алфа-сојот, кој доминира во Велика Британија претходно оваа година, велат научниците, но способноста на вакцината да заштити од инфекција и пренесување од другите видови коронавирус е многу помала, сугерираат тие.
Во одделен извештај до британската влада од 22 јули научниците велат дека постои реална можност да се појават нови видови коронавирус што би можеле да предизвикаат посериозни болести или да го ослабат ефектот на вакцините што се сега достапни. Појавата на овие нови видови на вирусот може да доведе до посилни контроли и затворања со негативни последици за економијата.