(Видео) Авион падна на железнички пруги, па во него удри воз – секунди претходно спасен пилотот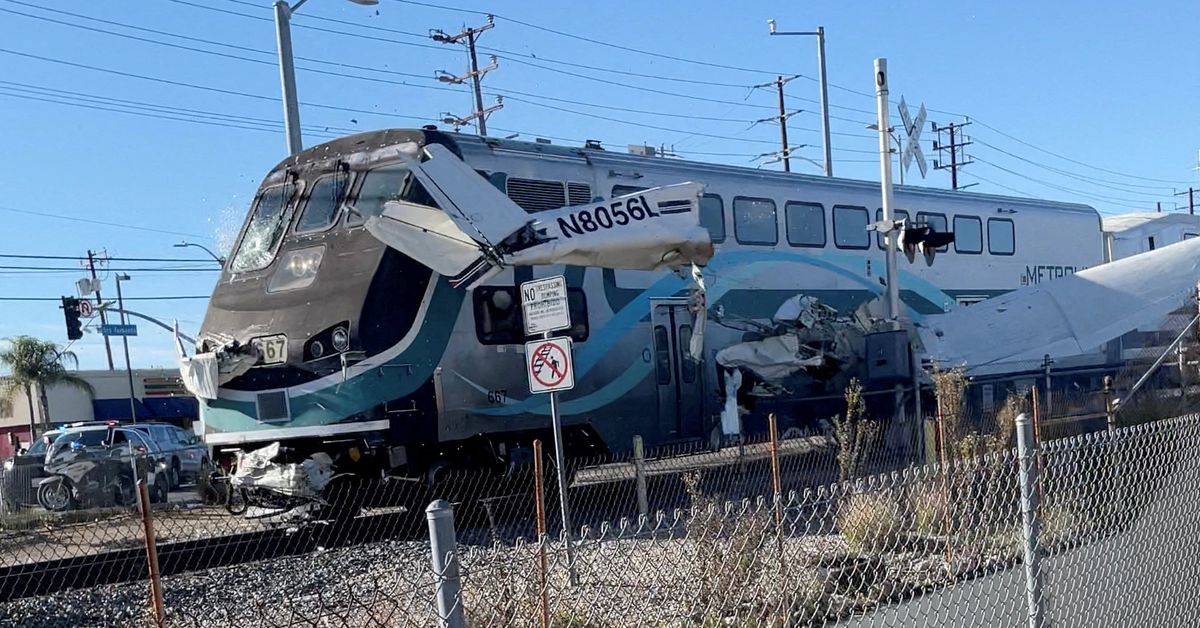 Авион падна на железничка пруга во Калифорнија, по што во него удри воз.
Полицијата во Лос Анџелес го извлекла пилотот од урнатиот авион "цесна" неколку секунди пред во него да удри воз.
Plane hit by train after crashing on train tracks in California https://t.co/pzGAlhwmk9 pic.twitter.com/4YKErVDDeE

— Reuters (@Reuters) January 10, 2022
На драматично видео се гледа како неколку полицајци ослободуваат маж од соборениот авион, кој се урна веднаш по полетувањето во населбата Пакоима, објавија локалните медиуми.
Foothill Division Officers displayed heroism and quick action by saving the life of a pilot who made an emergency landing on the railroad tracks at San Fernando Rd. and Osborne St., just before an oncoming train collided with the aircraft. pic.twitter.com/DDxtGGIIMo

— LAPD HQ (@LAPDHQ) January 10, 2022
Полицијата и пилотот биле на само неколку метри од пругата кога налетал возот кој го уништил авионот, јавува "Ројтерс".
"Авионот не успеа да полета и слета на железничката пруга на популарна раскрсница", изјави Луис Хименез, 21-годишен композитор кој го снимил видеото.
"Само неколку секунди пред ударот, полицијата го спаси пилотот, а едно парче од остатоците за малку ќе ме погодеше", рече тој.
Пилотот е хоспитализиран поради исеченици и модринки и е во стабилна состојба, јавуваат локалните медиуми.
Во возот нема повредени, јавуваат локалните медиуми.
Полицијата во Лос Анџелес објави видео на Твитер, на кое се гледа како полицајци извлекуваат раскрвавен пилот од авион.
©Makfax.com.mk Доколку преземете содржина од оваа страница, во целост сте се согласиле со нејзините Услови за користење.

Од февруари во Австрија вакцинацијата против ковид станува задолжителна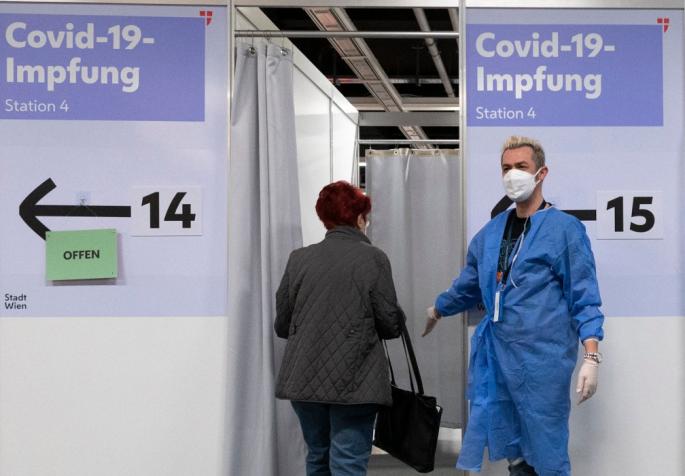 Австрискиот парламент усвои закон со кој се воведува општа задолжителна вакцинација против коронавирусот. Законот стапува на сила на почетокот на февруари.
Одлуката за задолжителна вакцинација на полнолетните граѓани е донесена со големо мнозинство. Од дадени 170 гласови, 137 пратеници гласаа "за", а 33 "против" законот.
Инаку, на седницата не присуствуваа 13 пратеници, речиси од сите парламентарни партии, од протестот против задолжителна вакцинација или болест.
За законот гласаа пратениците од владејачката Народна партија на Австрија (ОВП) и Зелените, како и од опозициската Социјалдемократска партија (СПО) и Неос.
Партијата на слободата (ФПО) гласаше против мерката, обвинувајќи ги властите и сите оние кои гласаа за задолжителна вакцинација за воведување тоталитаризам и "здравствен комунизам" во Австрија.
На барање на ФПО, гласањето беше спроведено со изговарање на пратениците, така што пратениците по изрекувањето на имињата требаше да го стават својот глас во гласачките кутии предвидени за таа цел.
Колку законот за задолжителна вакцинација го подели општеството покажува дека во периодот на јавна расправа на веб-страницата на Собранието биле испратени повеќе од 100.000 ставови на граѓани.
Пратениците на ФПО истакнаа дека ваквиот закон е без преседан во демократска Австрија и дека на тој начин владата ја изгубила довербата на граѓаните. Лидерот на ФПО Херберт Кикл најави дека нема да се вакцинира и покрај задолжителната вакцинација.
Според усвоениот закон, сите полнолетни граѓани кои се регистрирани во Австрија ќе треба да се вакцинираат против коронавирусот. Законот предвидува преоден период во кој ќе се опоменуваат невакцинираните, а од средината на март ќе почне глоба од 600 до 3.600 евра.
Бундесратот, провинцискиот дом на парламентот, треба да го потврди законот на 3 февруари, па тој веднаш потоа ќе стапи на сила.
Австриската влада во договор со опозицијата која ја поддржа задолжителната вакцинација, претходно договори лотарија за сите граѓани кои се вакцинирани.
Така, секој десетти вакциниран граѓанин ќе може да освои ваучер од 500 евра, кој ќе може да го потроши во австриски продавници, гастрономија, хотели и слично.
Австрија е првата земја во ЕУ која воведе општа задолжителна вакцинација.