(Видео) Азербејџан започна офанзива во Нагорно Карабах, Ерменија собори три авиони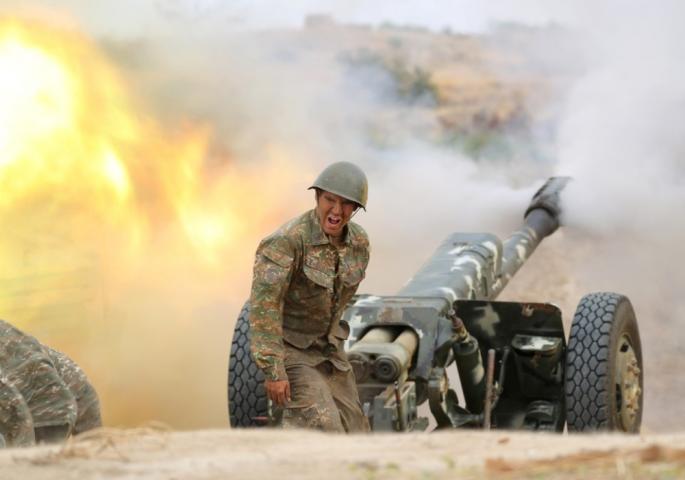 Портпаролката на ерменското Министерство за одбрана Шушан Степанјан напиша на Фејсбук дека се водат жестоки борби во северните и јужните делови на Нагорно Карабах и дека непријателот, кој концентрирал големи сили во овие области, тргнал во офанзива.
Таа исто така наведе дека ерменските единици го запираат напредувањето на непријателот и дека три авиони на азербејџанското воено воздухопловство се соборени во Нагорно Карабах, пренесе агенцијата ТАСС.
As reported earlier today, Stepanakert,the capital city of Republic of Artsakh (Nagorno Karabakh), was hit severel times by the adversary's missiles. Here is a fresh footage from Stepanakert
Свежие кадры из Степанакерта после последних аттак противника#KarabakhNow #ArtsakhStrong pic.twitter.com/gXV4MshLH7

— Armenian Unified Infocenter (@ArmenianUnified) October 2, 2020
Судирите меѓу Ерменија и Азербејџан во спорниот регион Нагорно Карабах повторно избија на 27 септември. Ерменија и Азербејџан прогласија воена состојба и почнаа општа мобилизација на граѓаните. Двете страни објавија жртви, вклучително и цивили.
Конфликтот меѓу Баку и Ереван започна во февруари 1988 година, кога автономниот регион Нагорно-Карабах со мнозинство ерменско население прогласи отцепување од Азербејџан.
За време на конфликтот во периодот 1992-1994 година, Азербејџан ја изгуби контролата над Нагорно Карабах и седум соседни региони. Преговорите за мирно решение на конфликтот се водат од 1992 година во рамките на Минската група на ОБСЕ, со која претседаваат Русија, Соединетите Американски Држави и Франција.
©Makfax.com.mk Доколку преземете содржина од оваа страница, во целост сте се согласиле со нејзините Услови за користење.

СЗО: Дневниот број на смртни случаи од Ковид-19 во Европа е 40% поголем од минатата недела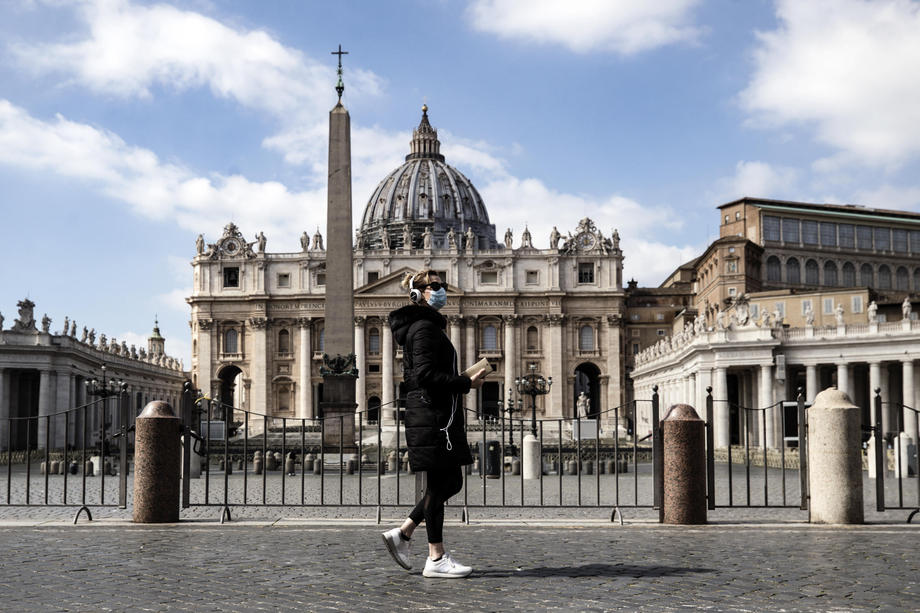 Дневниот број на смртни случаи од Ковид-19 во Европа е 40% поголем од минатата недела, соопшти Светската здравствена организација (СЗО).
Портпаролката на СЗО, д-р Маргарет Харис, за Би-би-си изјави дека најголем број нови случаи се регистрирани во Франција, Шпанија, Велика Британија, Холандија и Русија.
Во последните 24 часа во Русија 320 лица починаа од компликации поврзани со Ковид-19, што е најголем дневен број на смртни случаи во таа земја од почетокот на пандемијата. Досега во Русија починале 26.589 лица од коронавирус.
Русија е четврта земја во светот по бројот на заболени, по САД, Индија и Бразил.
Дневниот број на смртни случаи нагло се зголеми и во Италија. Во последните 24 часа починаа 221 лице. Бројот на починати расте и во Австрија, а денес бројот на жртви во таа земја надмина 1.000.
Харис рече дека има интензивно и алармантно зголемување на бројот на заболени и смртни случаи низ целиот европски регион.
"Болниците во некои земји брзо се полнат, и покрај подоброто управување со болничките капацитети", предупреди таа.
Таа исто така го коментираше воведувањето на построги мерки во европските земји и рече дека резултатите ќе ги видиме дури по две недели.
"Бројот на нови случаи треба да се намали, но тоа нема да се случи преку ноќ", рече портпаролката на СЗО.
Харис вели дека добрата вест е дека болниците сега имаат многу подобро разбирање за тоа што се случува.
"Добрата вест е дека болниците сега имаат многу подобро разбирање за тоа што се случува. Друга добра работа, во извесна смисла, е тоа што голем број на нови случаи се млади луѓе, со помала веројатност да имаат тешки симптоми. Но, тоа не е гаранција", рече таа.
"Овие два фактора сугерираат на тоа дека можеби нема да бидеме сведоци на такво огромно зголемување на стапката на смртност како што беше случајот во април", додаде таа.