(Видео) Водител опкружен од вооружени лица во студио во живо вели – не плашете се од талибанците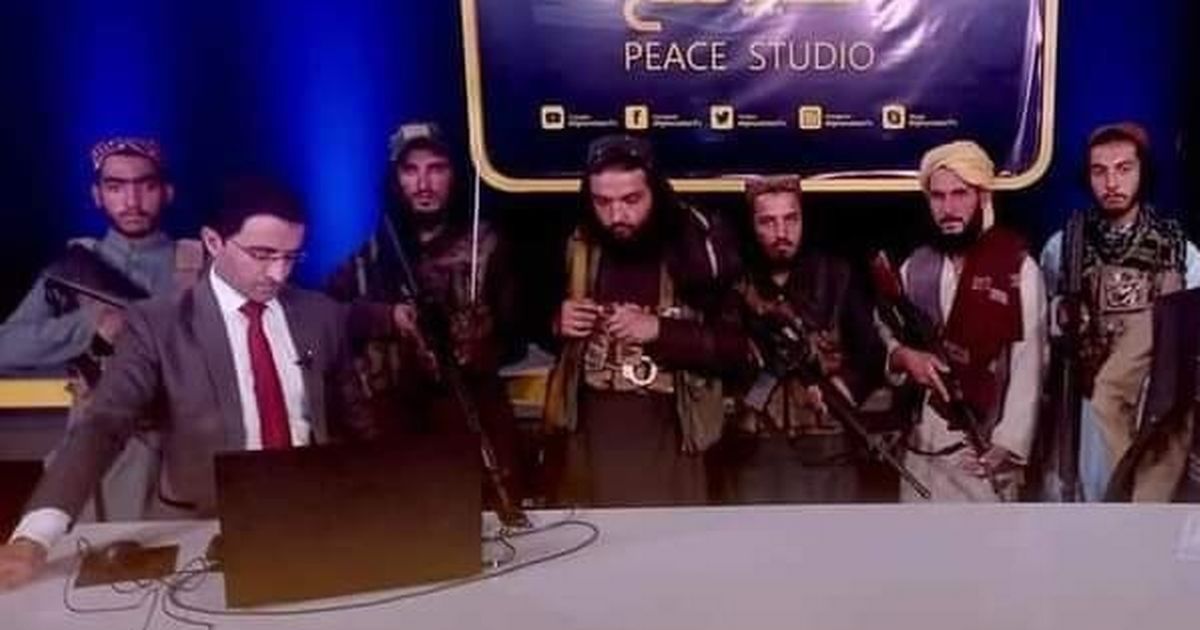 Талибанците ја презедоа контролата врз земјата и прогласија победа кога американските војници го напуштија Авганистан. Светските медиуми известуваат за суровоста на талибанскиот режим, односно заканата за човековите права во Авганистан.
Така, на пример, на жените им е забрането да се појавуваат на телевизија, како и да се појавуваат во јавност без придружба и во бурка, дури има информации дека им е забрането да посетуваат училиште.
Револуционерната асоцијација на жените во Авганистан (РАВА) објави список на правила, според кои Авганистанките беа принудени да живеат под талибанците. Во овој извештај тие го наведуваат следново:
"Талибанците се однесуваат кон жените полошо отколку со животните. Иако е нелегално да се чуваат птици во кафези, Авганистанките се заробени во ѕидовите на своите домови. Жeните немаат никакво значење во очите на талибанците, освен ако немаат деца, задоволувајќи ги машките сексуални потреби или исцрпување на домашните работи.
Исто така, слободата на медиумите е драстично намалена, а како поддршка на таа изјава е видео на социјалните мрежи, на кое се гледа ТВ-водител, кој води политичко шоу, додека тој е опкружен со неколку вооружени талибанци во студиото.
Afghanistan TV – surreal

This is what a political debate now looks like on Afghan TV, Taliban foot soldiers watching over the host. The presenter talks about the collapse of the Ghani govt & says the Islamic Emirate says the Afghan people should not to be afraid #Afghanistan pic.twitter.com/oEverVgLOE

— Yalda Hakim (@BBCYaldaHakim) August 29, 2021
За време на емисијата, наводно водителот зборувал за режимот на претседателот Ашраф Гани, кој ја напуштил земјата, и им рекол на луѓето да не се плашат од талибанците.
©Makfax.com.mk Доколку преземете содржина од оваа страница, во целост сте се согласиле со нејзините Услови за користење.

Гутереш: Светот е на работ на бездна, мора да се разбудиме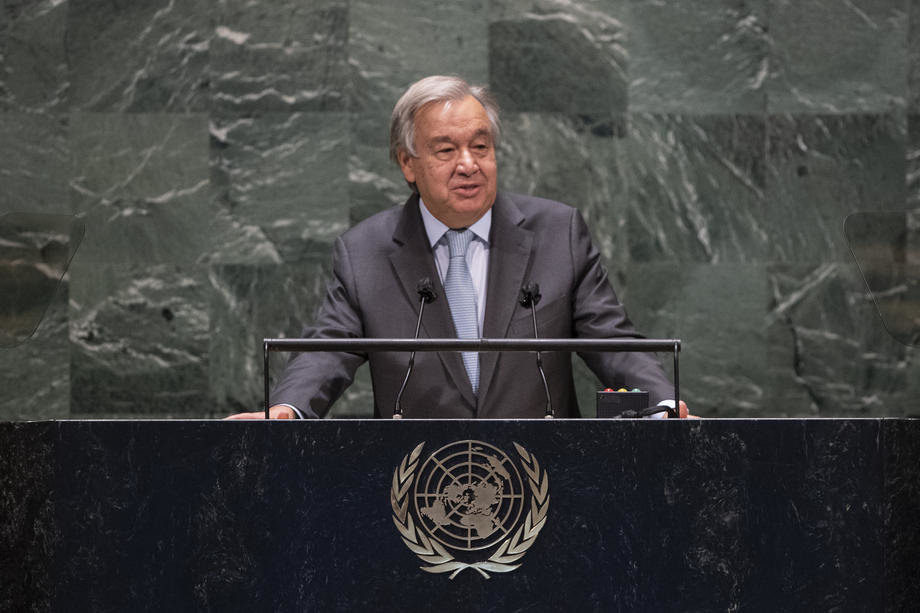 Во своето обраќање на отворањето на 76. сесија на Генералното собрание на ОН, генералниот секретар на Обединетите нации, Антонио Гутереш, рече дека светот, конечно, мора да се разбуди.
"Тука сум да алармирам. Светот мора да се разбуди. Ние сме на работ на бездна", рече Гутереш.
Тој посочи дека денешниот мултилатерален систем е премногу ограничен во своите инструменти и капацитети.
"Мораме да обезбедиме Обединетите нации да се приспособат на новата ера", рече лидерот на ОН.
Тој додаде дека најновите кризи во светот јасно ги открија сите недостатоци и слабости.
"Ковид-19 и климатската криза покажаа кревкост во општествата, но наместо понизност пред овие историски предизвици, гледаме ароганција", рече Гутереш предупредувајќи дека меѓународната заедница се соочува со најголем број на кризи во нашите животи.
"Нашиот свет никогаш не бил повеќе загрозен или поделен. Пандемијата на Ковид-19 покажа огромни нееднаквости. Климатската криза ја мачи планетата. Пресвртот од Авганистан преку Етиопија до Јемен и пошироко го загрозува мирот. Бран недоверба и дезинформации ги поларизира луѓето и ги парализира општествата. Човековите права се под удар, како и науката", рече тој.
Гутереш предупреди за огромни нееднаквости во пристапот до вакцини во развиените земји, додека многу во земјите во развој очајно сакаат имунизација.
"Ова е морално обвинение против состојбата на нашиот свет. Го положивме испитот за наука, но добиваме – недоволен по етика", рече тој.
"Наместо патот на солидарноста, ние сме во ќор-сокак на уништување", рече Гутереш.