(Видео) Вознемирувачки снимки по земјотресот во Турција, луѓето панично бегаат на улиците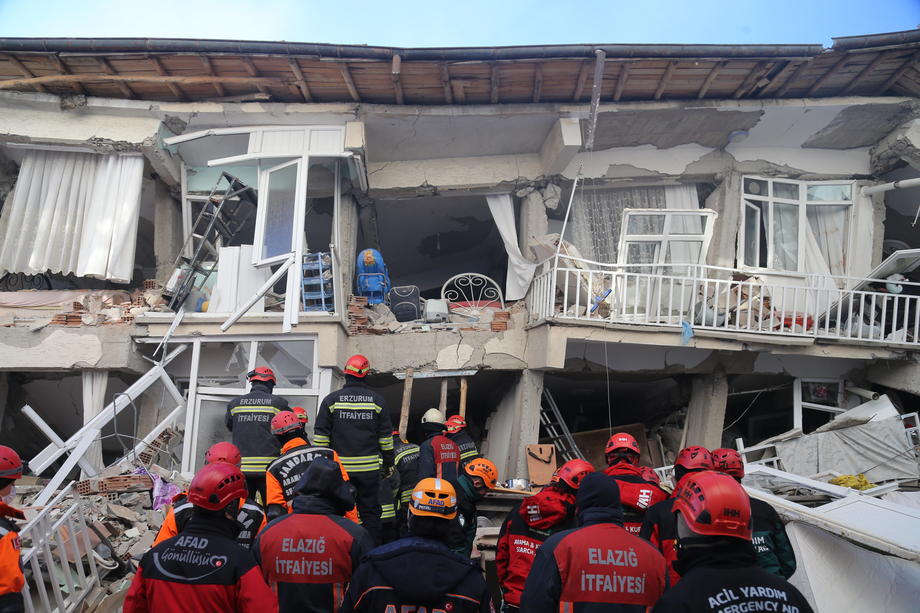 Бројот на загинати во силниот земјотрес што ја погоди Турција порасна на 21 лице, а над 900 се повредени.
Земјотресот беше со јачина од 6,9 степени според Рихтеровата скала, а беше почувствуван и во соседните земји Сирија, Либан и Иран.
На социјалните мрежи и во медиумите споделени се голем број видеа од земјотресот.
#deprem #earthquake https://t.co/5yJHem0cmk

— burak baran (@burak_baran1357) January 24, 2020
les images arrivent de la Ville d'#Elazig #earthquake #tremblement https://t.co/M2OagHiLfK

— sevket temiz (@sevketemiz) January 24, 2020
A 6.8 magnitude earthquake hit Sivrice, a district of #Turkey's 🇹🇷 eastern city, Elazig

Felt in Diyarbakir, Adana, Urfa, Hatay & even in #Syria's 🇸🇾 Idlib https://t.co/lSOSdEY8XChttps://t.co/JkgZcEJlN8https://t.co/r3YM014AAFhttps://t.co/T74tWdlEsX pic.twitter.com/K7mGlsEhFn

— Saad (@SaadAbedine) January 24, 2020
Моментот на потресот беше снимен на емисија на турска телевизија, каде се гледа како целото студио се тресе.
Moment when 6.8 magnitude #earthquake that jolts eastern #Turkey, happens in live TV. #deprem #elazig pic.twitter.com/HoLvRXIdKX

— Xhildinho Z (@xhildinho) January 24, 2020
©Makfax.com.mk Доколку преземете содржина од оваа страница, во целост сте се согласиле со нејзините Услови за користење.

Во Бразил околу 2000 лица умираат секој ден како последица од Ковид-19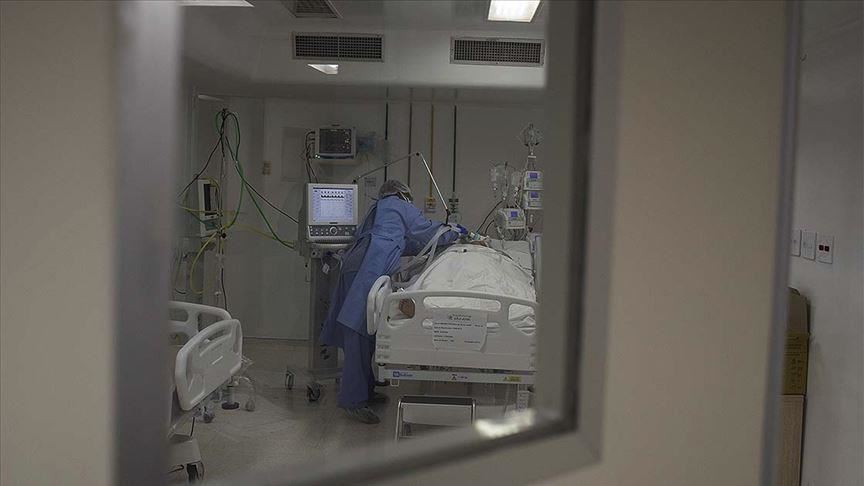 Четири месеци од почетокот на кампањата за вакцинација против Ковид-19, обележана со недостиг и одложувања, тешко погодениот Бразил сè уште се бори да најде доволно дози на вакцини.
Околу 33 милиони луѓе, или 15 проценти од населението, примиле барем една доза на вакцина во Бразил, но тоа е процент што е сè уште мал за да може значително да влијае на намалување на интензитетот на вирусот.
Владата на претседателот Жаир Болсонаро, која е цел на истрага поради пандемијата, се соочува со критики за неуспехот да обезбеди повеќе вакцини, особено затоа што ја одби понудата за купување милиони дози и предизвика дипломатски тензии со Кина.
"Во моментов немаме доволно вакцини", вели Маргарет Далколмо, пулмолог и истражувач на Институтот за јавно здравје во Фиокруз.
"Веќе треба да ги вакцинираме помладите луѓе, особено имајќи предвид дека помладите лица се моментално носители на болеста", вели таа.
Бразил сè уште треба да вакцинира 80 милиони луѓе од приоритетните групи, вклучително и стари лица и здравствени работници.
Во Бразил поради коронавирусот имаше најголем број на починати од која било друга земја, освен САД каде беа регистрирани повеќе од 430.000 лица поради Ковид-19 и има една од највисоките стапки на смртност во светот.
Иако сегашниот бран од коронавирус во Бразил е малку стивнат од април месец, вирусот сè уште убива неверојатно голем број на луѓе во земјата или скоро 2.000 лица на ден.