(Видео) Индијците запалија огромно хартиено чудовиште – "Короназур"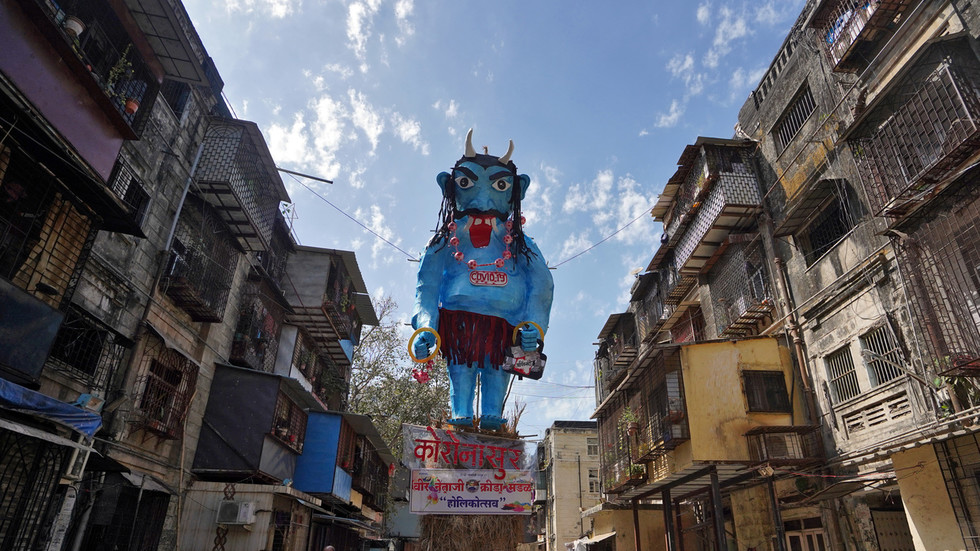 Огромна хартиена кукла што го претставува смртоносен вирус ковид-19 беше запалена од Индијците во подготовките за верската прослава на пролетта додека здравствените власти во земјата ги зголемуваат мерките за да ја контролираат болеста, пренесува РТ.
Жителите на Мумбаи се собраа во понеделникот да го запалат "Короназур", огромната фигура на чудовиште кое го симболизира вирусот што ги зафати Азија, Европа и Северна Америка. На театричната поворка пред фестивалот Холи, огромен пламен меч беше забоден во ѕверот, брзо горејќи го од глава до петици со бурна поддршка од публиката.
#WATCH Mumbai: An effigy based on the theme of #CoronaVirus that was put up in Worli was burned as a part of Holika Dahan, a ritual that takes on the eve of #Holi festival. (09.03.2020) pic.twitter.com/1qUKvl1erd

— ANI (@ANI) March 9, 2020
Церемонијалното убивање на вирусот доаѓа во период кога бројот на заболени во Индија се зголеми на 45, при што неколку држави ги пријавија своите први случаи последнава недела, поради што официјалните лица ги зајакнаа мерките во целата земја.
Централната влада ги суспендираше електронските визи за патниците кои доаѓаат од новите жаришта на коронавирусот – Италија, Иран, Јужна Кореја и Јапонија – и воведе задолжителни здравствени прегледи на 21 аеродром.
На Централните вооружени полициски сили (ЦАПФ) исто така им беше наредено да започнат со подготовка на капацитети за оние за кои може да им биде потребен карантин, а се очекува во нив да има 5.400 легла. Дополнителни 75 оддели за изолација ќе отворат и другите федерални агенции, пренесува "Индија тудеј".
Регионалните здравствени власти го засилија скринингот за оваа болест, а илјадници патници во државата Утар Прадеш, каде што се откриени голем број заразени, се под надзор за какви било симптоми. За вирусот биле тестирани повеќе од 3.000 Индијци, но огромното мнозинство имало негативни резултати.
©Makfax.com.mk Доколку преземете содржина од оваа страница, во целост сте се согласиле со нејзините Услови за користење.

Џјинпинг: Не сакаме да водиме ни студена ни жешка војна со која било земја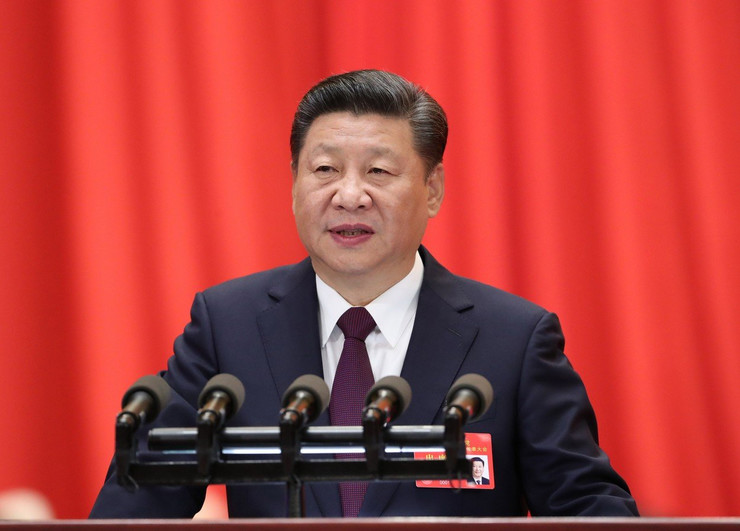 Пeкинг нема намера да води ниту студена ниту жешка војна со која било земја, порача кинескиот претседател Шји Џјинпинг пред Генералното собрание на ООН во време на зголемени тензии меѓу Кина и САД.
"Ќе продолжиме да ги намалуваме разликите и ќе ги решаваме споровите со другите преку дијалог и преговори. Ние нема да работиме само за наша сопствена корист", рече Шји во претходно снимениот говор на годишниот собир на светските лидери, кој се одржа виртуелно поради пандемијата.
Продолжените тензии меѓу САД и Кина зовриваа во времето на пандемијата и предупредуваа на желбата на Пекинг да преземе поголема мултилатерална улога и со тоа да се спротивстави на традиционалната лидерска улога на Вашингтон.
Бидејќи коронавирусот првпат се појави во Кина, Вашингтон го обвинува Пекинг за влошување на ширењето на епидемијата поради недостиг на транспарентност.
Кинескиот претседател во својот говор го повика светот да одговори на вирусот на глобално ниво и да ѝ ја препушти водечката улога на Светската здравствена организација.