(Видео) Милитантите фрлија гранати кон пакистанската берза во Карачи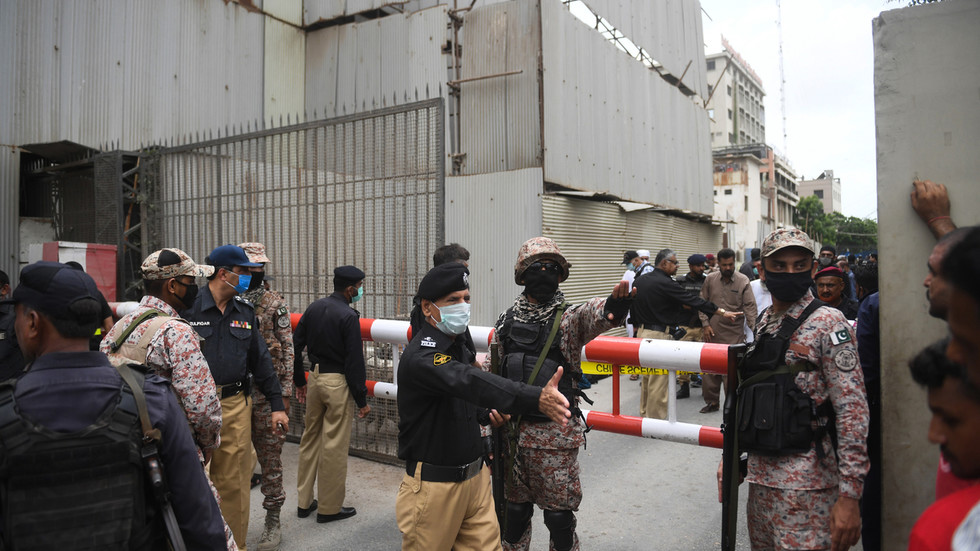 Група милитанти вооружени со пиштоли и гранати упаднаа во пакистанската берза во Карачи, пренесува РТ. Во битката беа убиени напаѓачите и неколку припадници на службите за безбедност, јавуваат локалните медиуми, повикувајќи се на полицијата.
Нападот се случил околу 10 часот по локално време. Четворица вооружени лица облечени како полицајци во цивилка дошле на паркингот пред зградата на берзата во едно возило и фрлиле граната кон главната влезна порта, соопшти полицијата. Тогаш терористите отвориле оган неселективно, принудувајќи ги луѓето да избегаат во паника.
Security incident #alert: appears to be some sort of an attack at the Pakistan Stock Exchange in #Karachi — developing @BBhuttoZardari @BakhtawarBZ @fatah_pak @sharmilafaruqi @ShahNafisa pic.twitter.com/9hQ5ZhPCvM

— Alee Amir (@AleeAmir3) June 29, 2020
За време на нападот, во зградата биле околу 150 вработени, изјави директорот на берзата за медиумите. Тие се заклучиле во своите канцеларии. Полициските сили и припадниците на обезбедувањето брзо биле испратени на местото на настанот, по што следела жестока престрелка во која сите терористи биле застрелани.
પાકિસ્તાનના કરાચીના સ્ટોક બિલ્ડિંગ ઓફિસમાં આતંકી હુમલો, 5 લોકોનાં મોત, ફાયરિંગમાં અનેક લોકો ઘાયલ

Terrorist Attack at Karachi Stock Exchange Building, 5 Killed.#Terrorist #karachipic.twitter.com/MBnB1KBccN

— My Vadodara (@MyVadodara) June 29, 2020
Полицијата запленила пушки АК-47, рачни гранати и друг експлозив. Во нападот загинале двајца чувари и полицаец, а седум лица се повредени.
Karachi Under Attack… firing & Grenade attacks near Stock Exchange, 3 killed, 2 injured shifted to hospital#karachiUnderAttack #Stockexchange #Karachi @BBhuttoZardari @RabNBaloch @JavedNLaghari pic.twitter.com/BszHvFOxGj

— Maqsood hashmii (@Maqsood_hashmii) June 29, 2020
Бунтовничката група Балочистичка ослободителна армија (БЛА) ја презеде одговорноста за нападот. Основана во 2000 година, БЛА има за цел да основа независна држава во Балочистан во југозападната провинција на Пакистан.
©Makfax.com.mk Доколку преземете содржина од оваа страница, во целост сте се согласиле со нејзините Услови за користење.

(Видео) ХДЗ слави, освоија 70 мандати на изборите во Хрватска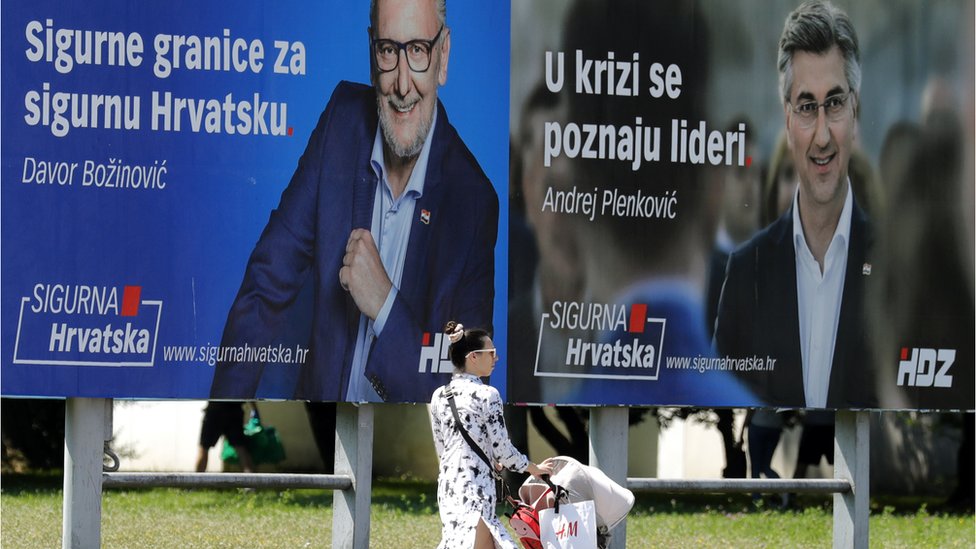 Објавени се првите неофицијални резултати од изборите во Хрватска, по затварањето на гласачките места во 19 часот. Според 43, 91 отсто од обработените гласачки ливчиња, ХДЗ на Андреј Пленковиќ има освоено 70 мандати.
Коалицијата Рестарт има 42,  Домовински покрет 15 мандати, Мост 6, платформата Можеме 5, реформистите – 2, коалицијата Паметно/Фокус/ССиП – 2 мандати и ХНС – едно  пратеничко место.
Од Домовински покрет на Мирослав Шкоро велат дека освоиле 16 мандати и испратија јасна порака на ХДЗ дека нема да има влада без нив.
Во Хрватскиот сабор има 151 пратеничко место.