(Видео) Министерка даваше изјава во живо кога во собата влезе син ѝ и сега на интернет има шеги за тоа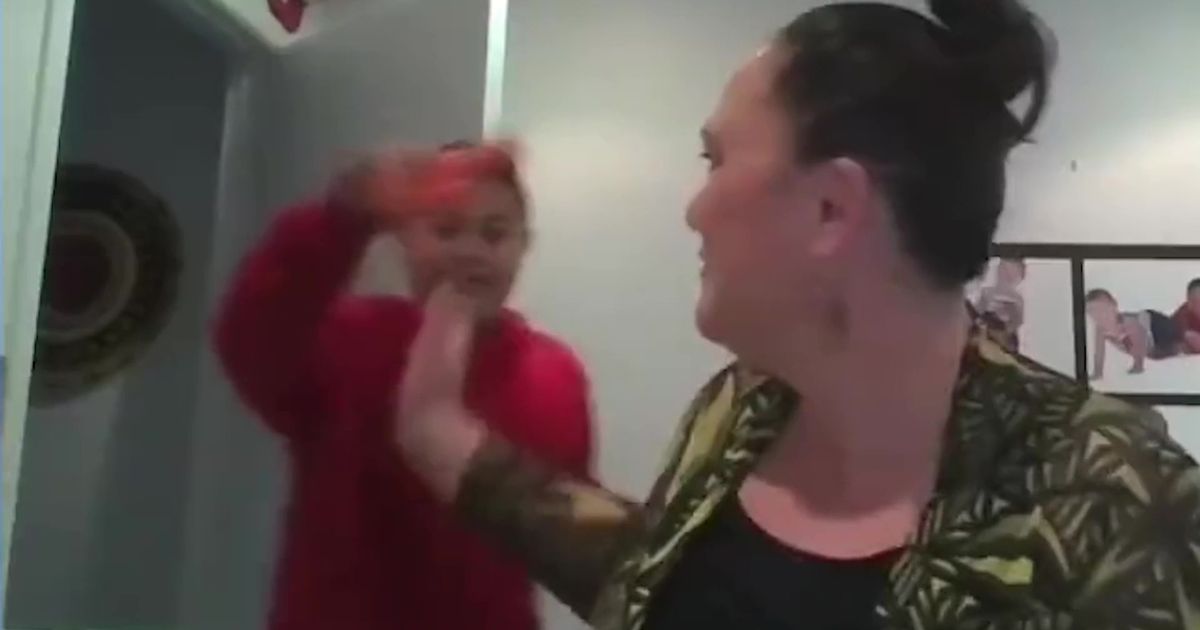 Министерката на Нов Зеланд, Кармел Сепулони, е уште една јавна личност што имаше неочекувана ситуација додека имаше телевизиско интервју во живо преку видеоповик кога син ѝ влезе во просторијата возбудено мавтајќи со деформиран морков.
Сепулони, министерка за социјален развој на Нов Зеланд, имаше интервју во живо за Радио Самоу кога нејзиниот насмеан син влета во собата држејќи морков со необична форма, пренесува "Гардијан".
That moment when you're doing a LIVE interview via Zoom & your son walks into the room shouting & holding a deformed carrot shaped like a male body part. 🙄🤦🏽‍♀️ Yes, we were almost wrestling over a carrot on camera, and yes, I'm laughing about it now but wasn't at the time! 🥴 pic.twitter.com/oUbcpt8tSu

— Carmel Sepuloni (@CarmelSepuloni) August 30, 2021
"Во моментот кога давате интервју во живо преку 'Зум' и вашиот син влегува во собата викајќи и држејќи деформиран морков во форма на дел од машко тело", напиша Сепулони на "Твитер".
"Да, речиси се боревме за морковот пред камерата и, да, сега се смеам на тоа, но тогаш не!", додаде таа.
Нов Зеланд сѐ уште е во карантин од четврти степен, каде што сите, освен работниците вработени во виталните области, остануваат дома, а училиштата во целата земја се затворени.
©Makfax.com.mk Доколку преземете содржина од оваа страница, во целост сте се согласиле со нејзините Услови за користење.

Борел: Ја следиме ситуацијата на северот на Косово, провокациите се неприфатливи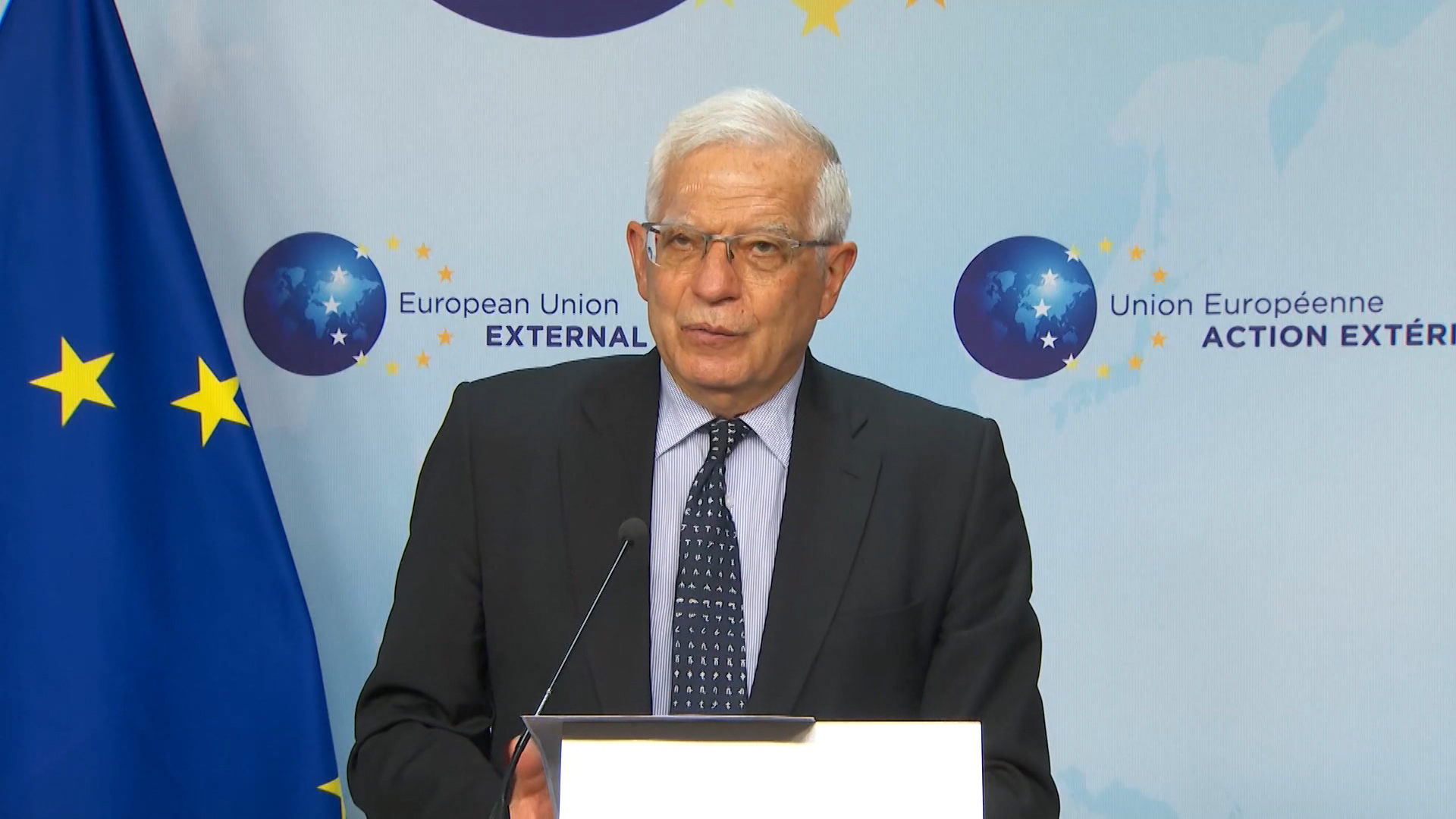 Високиот претставник на ЕУ, Жозеп Борел рече дека внимателно се следи ситуацијата на северот на Косово и им кажа на двете страни дека сите дополнителни провокации или еднострани и некоординирани дејствија се "неприфатливи".
"Србија и Косово мора безусловно да ја деескалираат ситуацијата на терен со итно повлекување на специјалните полициски единици и отстранување на блокадите на патиштата", рече Борел.
Тој порача дека Србија и Косово мора да најдат решенија за да ја смират ситуацијата и да се договорат како да се оди напред, и оти ЕУ "активно ќе ги поддржи тие напори".
"И косовските и српските лидери се целосно одговорни за секој ризик по безбедноста и благосостојбата на заедниците во Косово и во Србија. Го истакнав тоа во моите пораки до претседателот Вучиќ и премиерот Курти оваа недела", рече Борел.
Тој нагласи дека дијалогот со посредство на ЕУ останува единствената платформа каде се разговараат и решаваат сите отворени прашања меѓу страните, вклучително и прашањата поврзани со слободата на движење и регистарските таблички.
Пристигнувањето на двајцата главни преговарачи во Брисел во наредните денови е првиот позитивен чекор, рече Борел, додавајќи дека е од клучно значење тие да дојдат и да разговараат како да продолжат понатаму и да најдат одржливи решенија што се во интерес на граѓаните.
"Повторуваме – очекуваме и Косово и Србија да се вратат кон помирувањето, регионалната стабилност и соработката за доброто на своите граѓани. Ова е клучно за постигнување сеопфатен и правно обврзувачки договор за нормализација на нивните односи, што е неопходно за двете страни да напредуваат на својот пат кон ЕУ", рече Борел.
Тој изјави дека е во контакт со генералниот секретар на НАТО, на кого му се заблагодари за вонредната соработка помеѓу КФОР и Еулекс.
"КФОР има клучна улога во поддршката на регионалната стабилност на Западен Балкан", заклучи високиот претставник на ЕУ.
Српскиот претседател Александар Вучиќ телефонски разговараше со Борел, нагласувајќи дека "Србија ќе продолжи да ги почитува сите договори што ги има потпишано, сите меѓународни правни прописи и ќе продолжи да го поддржува регионалниот мир и стабилност и покрај неодговорното, несериозно и криминално однесување на приштинските власти.
Борел, како што се додава, повика на трпение, зачувување на мирот и продолжување на дијалогот во Брисел.