(Видео) Научниците велат дека бурата што го погоди Пекинг не била песочна, туку нешто полошо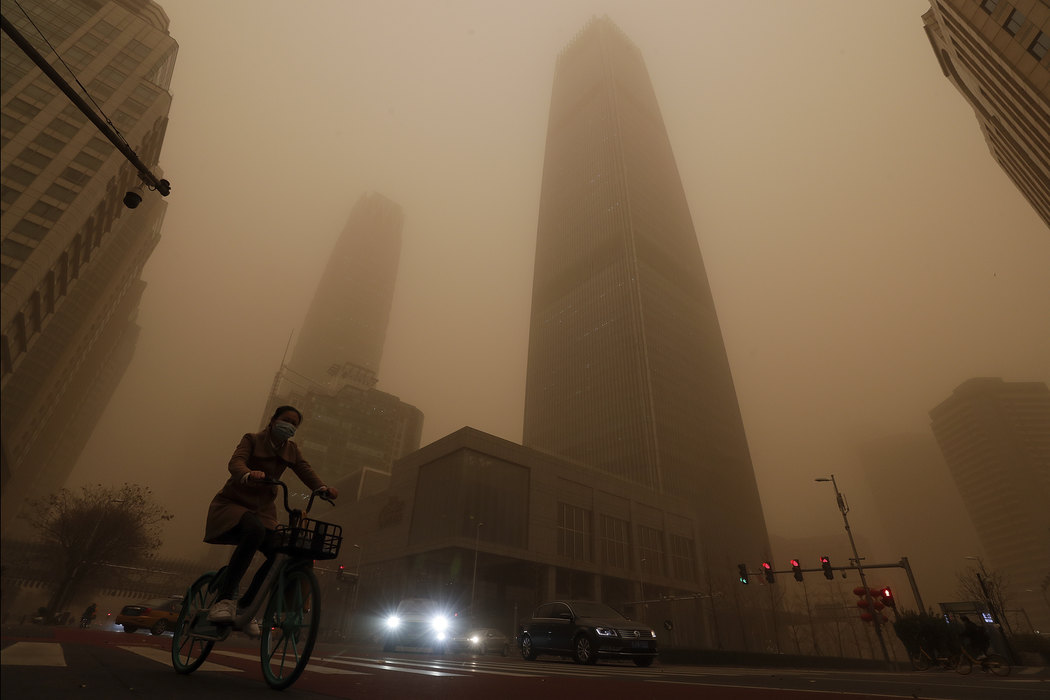 Бурата што го покри Пекинг пред неколку дена со кафеаво-портокалова боја не била песочна, туку била бура од прашина.
Ова може да звучи како незначителна разлика што им е важна само на геолозите, но големината на честичките игра голема улога врз здравјето на луѓето.
Честичките од песок се поголеми од 0,06 микрометри во дијаметар, а честичките од прашина се помали, полесни и може да патуваат многу, многу подалеку. Ветерот нема лесно да го раздува песокот на растојанија од стотици километри, а прашината многу полесно се шири низ целиот свет.
Честички помали од 10 микрометри, а особено оние помали од 2,5 микрометри, претставуваат сериозна закана за здравјето на луѓето бидејќи тие се доволно мали за да завршат во нашите бели дробови.
Што ги предизвикува денешните бури од прашина – дали е тоа природен процес или можеби е резултат на климатските промени?
"Одговорот е сложен и веројатно е комбинација од неколку фактори", вели геологот Мет Телфер од Универзитетот во Плимут за списанието "Конверзација".
Beijing and other parts of northern China hit by biggest sandstorm in 10 years; at least 6 dead, 81 missing in neighboring Mongolia pic.twitter.com/rlJa0stgRf

— BNO News (@BNONews) March 15, 2021
Во една неодамнешна студија научниците анализираа до кој степен разните социјални системи во Кина, како и климатските промени, влијаеја на фреквенцијата на бури од прашина во последните 2.000 години. Откриле дека зголемувањето на бројот на бури се совпаѓа со зголемувањето на населението и зајакнувањето на азиските монсуни.
Друг фактор што влијае на појава на бури од прашина е од природно потекло. На пример, ретко населената депресија Бодела во Сахара е најголемиот извор на атмосферска прашина во светот и покрај нејзината скромна големина. Причината за ова се сувите пустински услови и блиските планини што го насочуваат ветерот во областа.
Бурите од прашина исто така имаат позитивна улога. Имено, тие превезуваат клучни минерални хранливи состојки до океанот, како што е железото, па затоа понекогаш се нарекуваат ѓубриво за океанскиот фитопланктон.
©Makfax.com.mk Доколку преземете содржина од оваа страница, во целост сте се согласиле со нејзините Услови за користење.

Шпанската полиција открила нелегална работилница за 3Д-печатење на оружје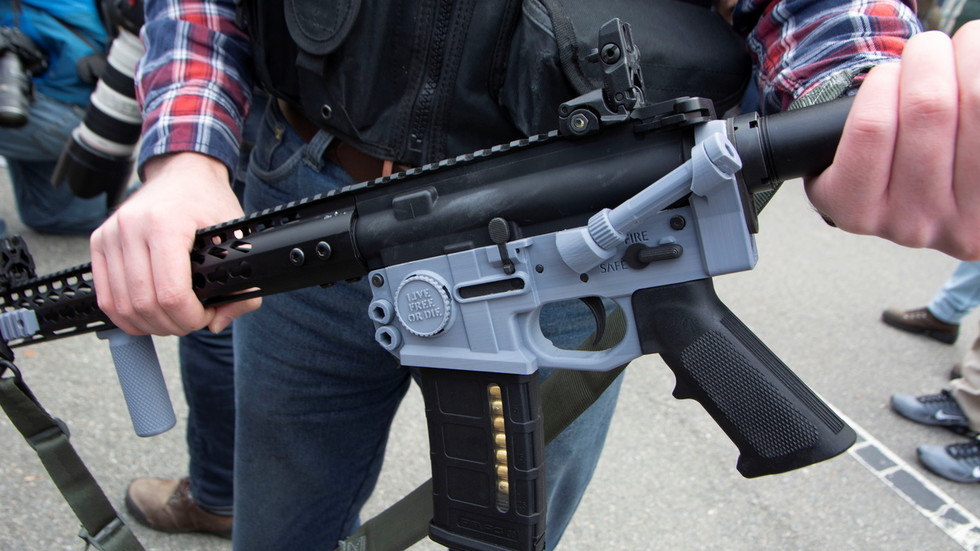 Шпанската полиција запленила оружје, вклучително и митралез и експлозив, во рација на, како што се нарекува, првата илегална работилница за 3Д-печатено оружје во Шпанија, способна да произведува делови за оружје за неколку минути, пренесува РТ.
Полицијата извршила рација во објект во Санта Круз де Тенерифе на Канарските Острови во Шпанија и го уапсила неговиот сопственик, чиј идентитет не е откриен, се вели во соопштението на шпанската национална полиција. Операцијата се случила во септември 2020 година, но останала тајна до сега преку одлука на шпански суд.
За време на рацијата, полицијата запленила 19 рамки за пиштоли, печатени во 3Д формат, девет шаржери, два придушувачи, како и бројни делови од оружје. Откриена е и копија од автоматска пушка "ерсофт АР-15", како и два елетрични пиштола, пет ножа, мачета и катана.
Полицијата верува дека деловите од оружјето биле произведени во работилницата со употреба на технологија за 3Д-печатење, бидејќи биле пронајдени и два 3Д принтера и 11 калеми филамент за нив. Според извештаите на некои медиуми, опремата пронајдена на самото место му овозможувала на сопственикот да произведе цевка за пиштол за само неколку минути.
"Уапсениот може целосно да произведе мало огнено оружје", се вели во соопштението.
Освен деловите од пиштолот, откриени се и разни хемиски супстанци што се користеле за производство на експлозив, вклучувајќи црн барут и ацетон.
Пронајдени биле и повеќе од 30 прирачници, вклучително и за тоа како да се произведе огнено оружје преку 3Д печатење, заедно со, како што ги нарекле властите, терористички прирачници и текстови за урбана борба, производство на рачно изработени експлозиви и за употреба на огнено оружје.
Мотивите на сопственикот на работилницата сè уште не се обелоденети во јавноста. Осомничениот бил обвинет за нелегално поседување огнено оружје и експлозив.
Настаните предизвикаа загриженост кај шпанската полиција дека технологиите што се користеле во оваа работилница можат да им овозможат на криминалците и на терористите да соберат огнено оружје без привлекување премногу внимание.
"Адитивното производство – познато и како 3Д печатење – е технологија што експоненцијално ја зголемува опасноста од ширење на огненото оружје, овозможувајќи им пристап на криминалните и на терористичките групи", соопшти полицијата.