(Видео) Нoва опасност во Австралија, се појавија смртоносни пајаци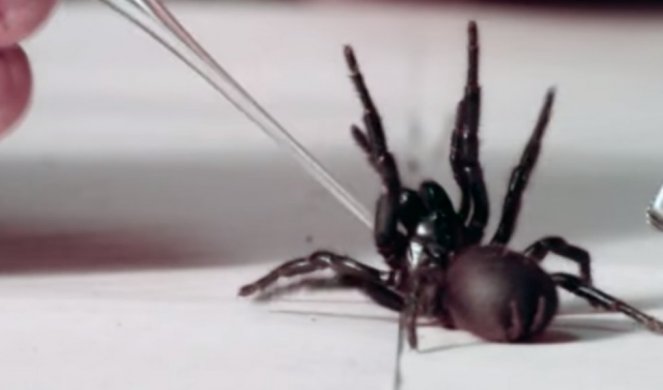 Австралија годинава се соочи со екстремни пожари, поплави и град. Експертите сега предупредуваат на нова опасност – смртоносни пајаци.
Катастрофата што ја зафати Австралија во последните месеци создаде совршени услови за нивно размножување.
Влажните шумски области во источна Австралија стануваат природно опкружување за неколку видови пајаци познати по нивниот многу токсичен и брзодејствувачки отров.
🚨WARNING! FUNNEL-WEB SEASON IS HERE! 🚨We are issuing a message of warning to the public as recent wet weather conditions followed by hot days have created perfect conditions for funnel-web spiders to thrive.We're asking for any collected spiders to be brought to the park to contribute to our lifesaving antivenom program! 🕷️

Posted by Australian Reptile Park on Понеделник, 20 јануари 2020
Поради потенцијалната опасност, австралискиот парк на рептили со седиште во Сомерсби, Нов Јужен Велс, исто така објави дека има зголемување на присуството и активноста на овие пајаци последниве денови.
"Поради неодамнешниот дожд и топлите денови што ги доживуваме, смртоносните пајаци ќе почнат да се движат насекаде. Тие се едни од најопасните пајаци на планетата и ние мора да го сфатиме овој проблем многу сериозно", рече портпаролот на паркот, Даниел Рамсај, во видеото објавено на "Фејсбук".
©Makfax.com.mk Доколку преземете содржина од оваа страница, во целост сте се согласиле со нејзините Услови за користење.

СЗО: Дневниот број на смртни случаи од Ковид-19 во Европа е 40% поголем од минатата недела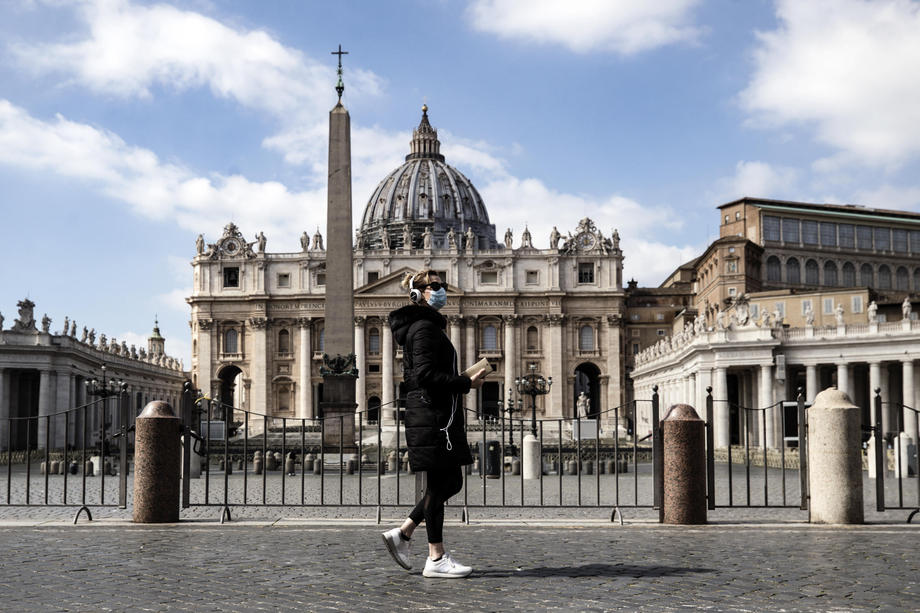 Дневниот број на смртни случаи од Ковид-19 во Европа е 40% поголем од минатата недела, соопшти Светската здравствена организација (СЗО).
Портпаролката на СЗО, д-р Маргарет Харис, за Би-би-си изјави дека најголем број нови случаи се регистрирани во Франција, Шпанија, Велика Британија, Холандија и Русија.
Во последните 24 часа во Русија 320 лица починаа од компликации поврзани со Ковид-19, што е најголем дневен број на смртни случаи во таа земја од почетокот на пандемијата. Досега во Русија починале 26.589 лица од коронавирус.
Русија е четврта земја во светот по бројот на заболени, по САД, Индија и Бразил.
Дневниот број на смртни случаи нагло се зголеми и во Италија. Во последните 24 часа починаа 221 лице. Бројот на починати расте и во Австрија, а денес бројот на жртви во таа земја надмина 1.000.
Харис рече дека има интензивно и алармантно зголемување на бројот на заболени и смртни случаи низ целиот европски регион.
"Болниците во некои земји брзо се полнат, и покрај подоброто управување со болничките капацитети", предупреди таа.
Таа исто така го коментираше воведувањето на построги мерки во европските земји и рече дека резултатите ќе ги видиме дури по две недели.
"Бројот на нови случаи треба да се намали, но тоа нема да се случи преку ноќ", рече портпаролката на СЗО.
Харис вели дека добрата вест е дека болниците сега имаат многу подобро разбирање за тоа што се случува.
"Добрата вест е дека болниците сега имаат многу подобро разбирање за тоа што се случува. Друга добра работа, во извесна смисла, е тоа што голем број на нови случаи се млади луѓе, со помала веројатност да имаат тешки симптоми. Но, тоа не е гаранција", рече таа.
"Овие два фактора сугерираат на тоа дека можеби нема да бидеме сведоци на такво огромно зголемување на стапката на смртност како што беше случајот во април", додаде таа.