(Видео) Падобранец паднал преку покрив во куќа во Калифорнија, слетал директно во кујната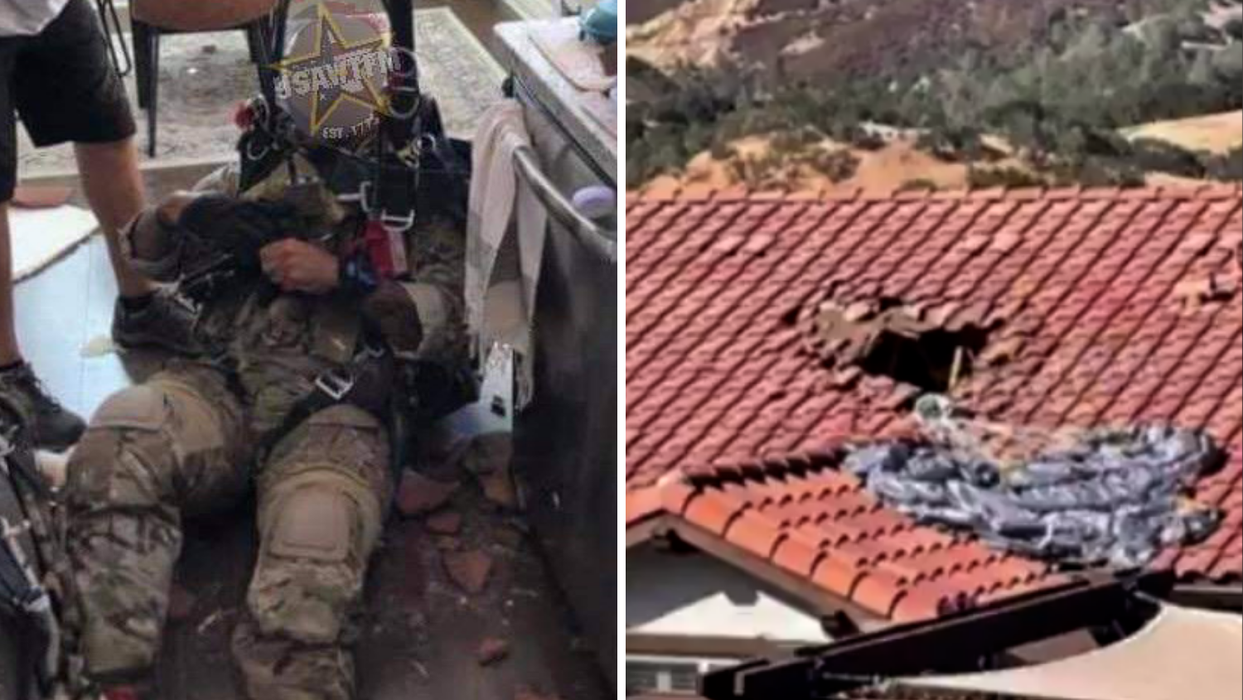 Локалните жители повикаа полиција откако видоа дека падобранец паѓа неконтролирано. Тој паднал низ покривот на една куќа во Калифорнија, но, за чудо, преживеал, пишуваат локалните медиуми.
Британски војник на вежба за скокање со падобран од 4.500 метри летал над куќата и паднал низ покривот. Неговиот падобран не бил целосно отворен и не можел да го контролира. За чудо преживеал, стои во натписите на новинарите.
Локалните жители повикале полиција откако виделе дека падобранот паѓа неконтролирано.
A BRITISH soldier cheated death after smashing through a roof and landing in someone's kitchen when his parachute failed to open fully on a Special Forces free-fall jump. -The Sun pic.twitter.com/SBvA2gJtiU

— ✨Sk Boz✨ (@skkboz) July 12, 2021
Случајот го потврди и британската полиција во Атаскадеро.
"Лицето што леташе со падобран беше свесно по падот, но се жали на болка", изјавија од полицијата. Според нив, тој немал видливи сериозни повреди. Во тоа време станарите не биле дома, се вели во соопштението.
Нема големи штети во куќата, освен на покривот.
Роуз Мартин, сосед на станарите каде што падна лицето со падобран, преживувањето го нарече вистинско чудо.
"Кој може да слета така без падобран и да преживее", кажа соседот.
Војникот бил пренесен во болница на лекување.
"Благодарни сме што падобранецот има претрпено само умерени повреди и што нема повредено други лица", соопшти полицијата.
©Makfax.com.mk Доколку преземете содржина од оваа страница, во целост сте се согласиле со нејзините Услови за користење.

Украинскиот напад ќе заврши со колапс, одговори Русија по изјавите за нова офанзива на Киев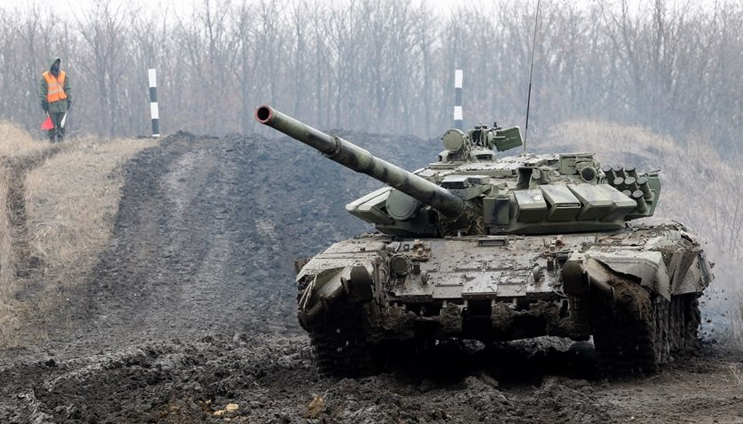 Коментирајќи ја позицијата на поранешниот заменик-министер за привремено окупираните територии на Украина, Јуриј Гримчак, кој повика на подготовка на армијата за употреба на оружје за ослободување на Донбас, членот на Комитетот за меѓународни работи на државната Дума на Русија, Елена Пањина, рече дека ваквиот обид ќе заврши со колапс.
"Постои голема веројатност дека третиот обид за освојување на Донбас ќе заврши со колапс. По тоа, нема да има Минск 3", рече Пањина, пренесоа руските гласила.
Според неа, "режимот во Киев веќе двапати се обиде да го реши конфликтот со воени средства" и двата обида, како што вели, завршиле со неуспех.
"Секогаш кога обидите за заземање на Донбас завршуваа со срамно фијаско, режимот во Киев стануваше помирен, се потпишуваа договорите од Минск. Сегашните се, патем, веќе втори по ред" објасни таа.
Претходно, поранешниот заменик-министер за привремено окупирани територии на Украина, Јуриј Гримчак, изјави дека Киев треба да ја разгледа опцијата за воено ослободување на Донбас по изборите за државната Дума на Русија.
Портпаролот на Кремљ, Дмитриј Песков, претходно изјави дека истовременото поседување руско и украинско државјанство нема да ги спречи жителите на Донбас да учествуваат на изборите за државната Дума.
Во јули минатата година во Донбас стапија во сила дополнителни мерки за да се обезбеди прекин на огнот. Овие мерки вклучуваат целосна забрана за отворање оган, распоредување оружје во населени места и нивна близина, офанзивни, извиднички и диверзантски операции. Покрај тоа, тие предвидуваат дисциплинска одговорност за кршење на прекинот на огнот. Налозите за прекин на огнот што содржат мерки за нејзино одржување мора да останат во сила сè додека не се реши целосно конфликтот.