(Видео) Поплави во Кина по силниот дожд, расте бројот на жртви
Поплавената метростаница и населби, но и ослабената брана по обилните дождови, невидени во 60 години, предизвикаа смрт кај најмалку 25 лица и штета од милиони евра во кинеската провинција Хенан.
Од саботата навечер до доцна во вторникот навечер во областа на градот Џенгџоу, со 10 милиони жители, измерени се 617,1 милиметри дожд, речиси еднаков на годишниот просек за областа.
"Ова се екстремно силни поплави", рече претседателот Шји Џјинпинг.
Количината на дожд што падна во областа во последните три дена била забележана само еднаш во последните илјада години, соопштија метеоролозите.
Предупредувањето доцнеше, луѓето веќе беа на пат кон работа
First Europe, now China (Zhengzhou, to be specific).
The floods are horrifying. pic.twitter.com/d7Q1MgmpEe

— ian bremmer (@ianbremmer) July 20, 2021
Водата брзо ги заглави канализациите и ги претвори патиштата во главниот град на провинцијата Хенан во порој од кал.
Државната телевизија CCTV покажа снимки од улиците потопени со каллива вода и жителите во вода до половината додека ги возат или туркаат своите возила по поплавените патишта.
1/3 Some really distressing videos coming out of Zhengzhou in central China – this driver looks rather calm under pressure. But other videos on WeChat show what appear to be people clearly struggling to keep their heads above the flood waters. Death toll so far is 1, 2 missing pic.twitter.com/P8dEk1B1iC

— Bill Birtles (@billbirtles) July 20, 2021
Другите снимки на социјалните мрежи покажуваат пешаци изненадени од хаосот, понесени од водата.
Метеоролошките служби на провинцијата Хенан и градот Џенгџоу ја подигнаа подготвеноста на службите за катастрофи на 1-ви ниво во вторникот, но поради доцното соопштение, голем број жители отидоа на работа.
Најдраматична е состојбата на метро-станицата во тој град, каде водата стигнала до рамениците на патниците, според видеата на социјалните мрежи.
"Браната може да попушти во секое време"
Breaking: Major flooding is occurring due to heavy rain in Zhengzhou, China. The city recorded the highest single-day rainfall on record. pic.twitter.com/hiEAWjYd78

— PM Breaking News (@PMBreakingNews) July 20, 2021
Синоќешните дождови предизвикаа 20-метарски пробој на браната Јихетан во градот Луојанг, западно од Џенгџоу, која може да попушти во секој момент, предупредуваат локалните власти.
Милиони луѓе во Џенгџоу се погодени од ефектите на невремето.
Бројни железнички линии низ провинцијата, која е главен центар на централна Кина, се сопрени. Голем број автопатишта се исто така затворени, а летовите или се откажани или одложени.
Дождот продолжува да паѓа
Патиштата се поплавени во десетина густо населени градови. Снимките објавени на социјалните мрежи покажуваат дека жителите од областа се држат за раце, пробивајќи се низ поплавените улици.
©Makfax.com.mk Доколку преземете содржина од оваа страница, во целост сте се согласиле со нејзините Услови за користење.

Затворска казна за белоруски новинар за навреда на претседателот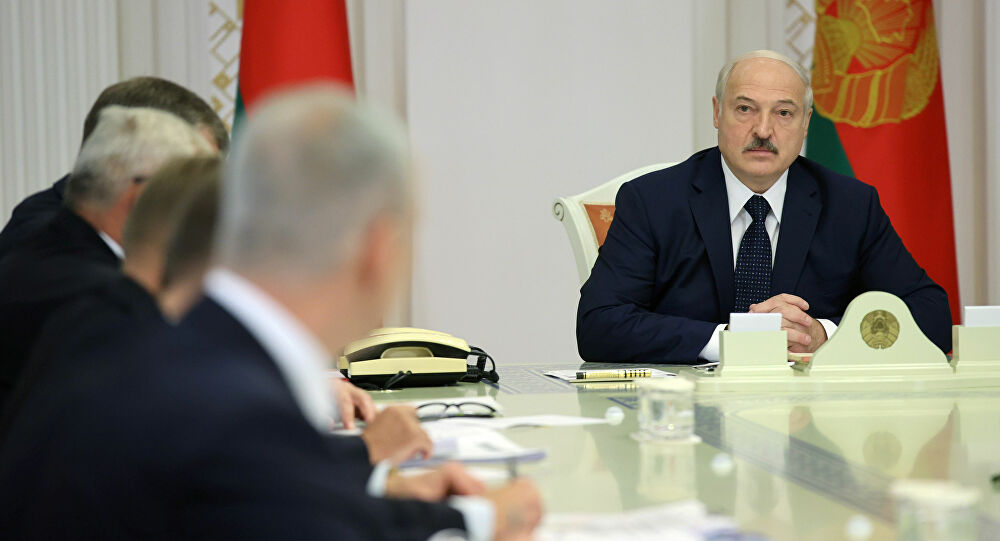 Судот во Белорусија осуди новинар на една ипол година затвор за навреда на претседателот во пораки во избришана чет група, објави белоруската асоцијација на новинари.
Пресудата против Сиархеј Харџијевиќ (50) е дел од масовната пресметка што белоруските власти неодамна ја спроведоа против независни медиуми и активисти за човекови права, објави АП.
Харџијевиќ денеска беше прогласен за виновен за навреда на претседателот и за клевета на полицајците, според здружението.
Судот го осуди на затвор и парична казна од 1.600 долари.
Обвиненијата против новинарот беа покренати поради пораки во групата за разговор на апликацијата за пораки "Вибер", која беше избришана минатата година.
Харџијевиќ, кој работел за регионалниот весник "Први регион", изјави дека не се смета себеси за виновен.
Неговите адвокати побараа отфрлање на обвиненијата поради недостаток на докази и поради тоа што кривичното дело било невозможно да се утврди.
Вкупно 29 белоруски новинари се во затвор или чекаат судење или веќе издржуваат затворска казна.