(Видео) Пукање на универзитет во Русија, студентите скокаа преку прозорци, има повредени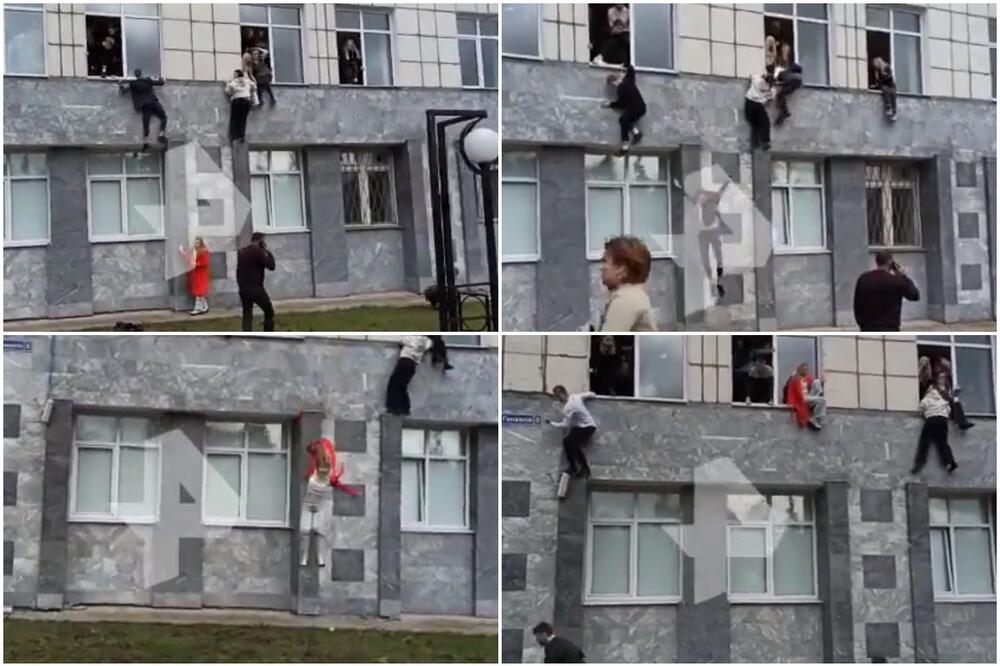 Непознато лице отворило оган врз студенти и предавачи во зградата на Универзитетот во Перм, руски град на Урал, пренесуваат руските медиуми.
Универзитетот Перм соопшти дека четири лица се повредени. Апелираат до студентите во универзитетскиот комплекс да се затворат во училниците.
#BREAKING: Shooting reported at Russian university, harrowing footage shows students jumping out of windows to escape gunman

More: https://t.co/gV0sv3xUdE pic.twitter.com/bZYNG177yM

— RT (@RT_com) September 20, 2021
Дел од агенциите, повикувајќи се на извор во брзата помош, објавија дека има загинати, но засега нема потврда за таа информација.
Студентите кои бегаат од зградата низ прозорците може да се видат на видеата што очевидци ги објавуваат на руските социјални мрежи.
©Makfax.com.mk Доколку преземете содржина од оваа страница, во целост сте се согласиле со нејзините Услови за користење.

Како е можно филмски пиштол реквизит да убие?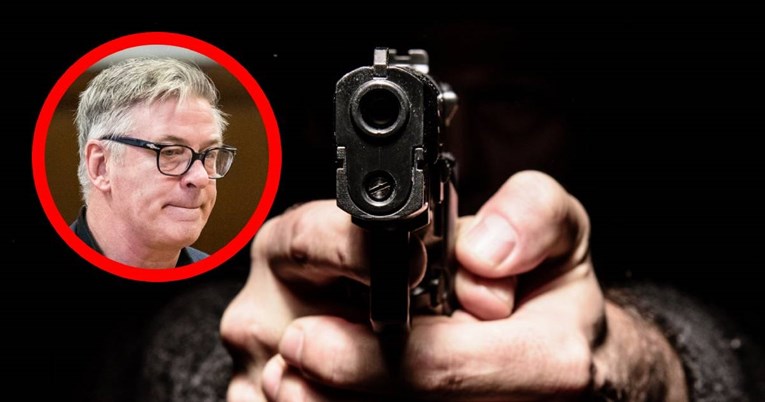 Откако актерот Алек Болдвин ненамерно ја уби камерманката Халина Хачинс и го рани режисерот Џоел Соуза на филмски сет синоќа, јавноста се прашува како е можно филмски реквизит да убие човек.
Инцидентот се случил за време на снимањето на филмот "'Рѓа" (Rust), кога Болдвин пукал од реквизит пиштол кој бил наполнет со т.н. ќорци.
Иако истрагата за овој немил настан се уште е во тек, многумина на социјалните мрежи се прашуваат како е можно дури и кадар од филмски реквизит да убие човек. Многумина мислат дека тоа е нефункционално оружје или дури и играчка. Иако терминот реквизити за пиштол се однесува и на такви уреди, тој исто така се однесува на вистински пиштоли што се користат како реквизити.
Зошто би се користел вистински пиштол на филмски сет? Причината е едноставна – убедливост. Како што објасни инструкторот за огнено оружје Дејв Браун во напис за списанието "Американски кинематографер" во 2019 година, вистинското огнено оружје создава впечаток за автентичност, особено во крупен план. Секој што некогаш држел вистинско оружје во раката, може да потврди дека вистинскиот пиштол изгледа и тежи сосема поинаку од лажниот.
Но, како што напиша Браун, употребата на вистинско огнено оружје на филмски или сериски сет бара и обучен професионалец чија задача е да обезбеди дека оружјето се користи во согласност со строгите безбедносни мерки.
Ќорецот е всушност речиси идентично со куршумот, а клучната разлика е самиот проектил. Наместо оловниот проектил што го користат вистинските куршуми, врвот на ќорецот обично се запечатува со восок или некој друг материјал што спречува барут да испадне од кутијата на патронот.
Тоа значи дека кога ќе го повлечете чкрапалото на пиштолот со ќорци во цевката, ќе добиете ефект речиси идентичен како истрелување на вистински куршум – звук, повратен удар, блиц на цевката, исфрлен патрон – сè е исто, освен што во случај на ќорец нема парче олово што се излева од цевката.
Со употреба на пиштол реквизит може да дојде и до смрт ако пиштолот е неправилно наполнет. Затоа во 1993 година на снимањето на филмот "Враната" е убиен младиот актер Брендон Ли, син на легендарниот Брус Ли.
Во цевката на пиштолот од претходно останал вистински куршум, а кога во оружјето било додаден и ќорец, експлозијата од цевката го истуркала проектилот, кој претходно бил заглавен и смртно го ранил Ли. Тој почина само неколку часа подоцна.