(Видео) Сообраќаен колапс на северот од Сирија, илјадници Курди бегаат од турскoто бомбардирање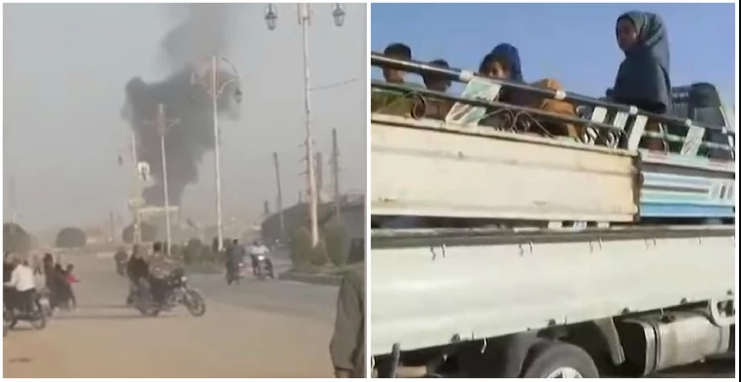 Светските и локалните медиуми ги објавија првите слики и снимки од турската воена операција во Сирија која започна денеска.
Video: Turkish forces initiate their long-threatened military offensive against Kurdish forces in northeast #Syria, nicknamed Operation Peace Spring. pic.twitter.com/CU7qqxTd25

— Rudaw English (@RudawEnglish) October 9, 2019
Според Си-ен-ен во нападнатите области има сообраќаен колапс, бидејќи патиштата се полни со колони луѓе што се обидуваат да го избеганат турското бомбардирање.
#BREAKING
Thousands of #Kurds start fleeing the Syrian-Turkish border areas.
Video shows endless refugee stream: https://t.co/8zrKX8DP0z#Syria pic.twitter.com/Y8WT3Grdlo

— Julian Röpcke (@JulianRoepcke) October 9, 2019
"Овој свет ги остави нашите луѓе пред варварски напад, каде згрешивме кога се боревме против Исламска држава за него?", напиша на Твитер портпаролот на воениот совет, Мандбиј Шерван Дервиш.
İşte #BarışPınarıHarekatı'ndan ilk görüntüler https://t.co/FzzCkLS2qj pic.twitter.com/kEgykb4e5w

— CNN TÜRK (@cnnturk) October 9, 2019
Сириските Курди кои ги контролираат областите каде започна офанзивата, се сојузници на САД, но тие не го кријат незадоволството од повлекувањето на американската војска од оваа територија, по што уследи и нападот на Турција.
Турскиот претседател Реџеп Таип Ердоган претходно соопшти дека денеска започнала воената операција во североисточна Сирија.
25 jets fly all over the border cities and bombardment. @cmoc_sdf @CENTCOM @UN @StateDept pic.twitter.com/rJzKvoCjZ7

— Shervan Derwish (@shervanderwish) October 9, 2019
Медиумите објавија дека, заедно со турскиот, започнале возвратни напади и од курдските сили.
Турскиот Си-ен-ен на својот профил на Твитер ги прикажа првите фотографии од погодените цели.
WATCH | Turkish jets take off from airbase as military offensive begins against PKK/YPG and IS in northern Syria https://t.co/oxCRdBEFXN pic.twitter.com/xcjenlyYXt

— euronews (@euronews) October 9, 2019
Во исто време, "Еуроњус" објави снимка од турски авиони кои заминуваат од базите во таа земја кон турско-сириската граница.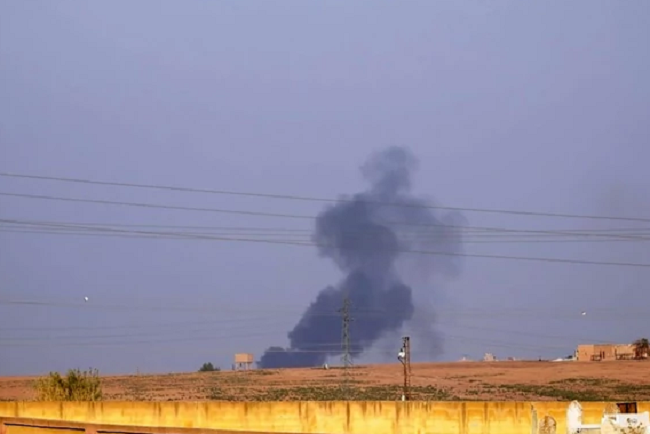 Меѓународната заедница повикува на воздржаност и повлекување на турските сили, а влијателниот републикански сенатор, Линдзи Греам, попладево се закани дека американскиот Конгрес ќе направи напори турскиот претседател Реџеп Таип Ердоган скапо да ја плати својата офанзива во Сирија против курдските сили, сојузници на Вашингтон.
©Makfax.com.mk Доколку преземете содржина од оваа страница, во целост сте се согласиле со нејзините Услови за користење.

Германија ги забрани пластичните кеси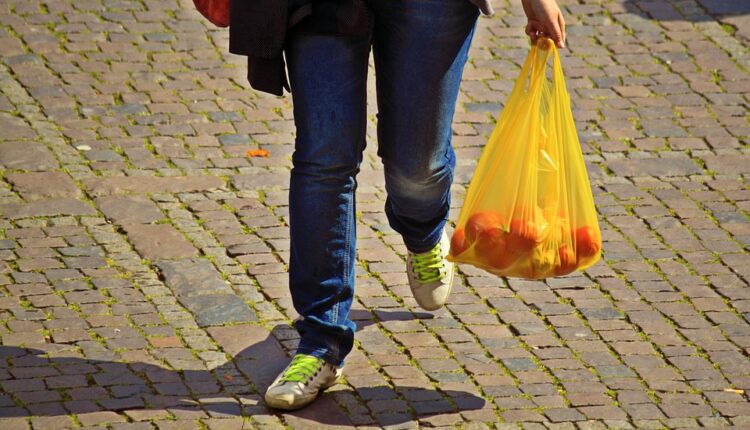 Германскиот парламент, Бундестагот, изгласа закон за забрана на пластични кеси на мало од 2022 година, со тоа што тенки пластични кеси за пакување овошје и зеленчук сепак да бидат дозволени.
Забраната се однесува на пластични кеси со дебелина од 15 до 50 микрометри, кои се стандардни во малопродажбатата.
"Пластичната кеса е синоним за непотребно трошење на ресурси", рече германската министерка за животна средина. Таа рече дека платнените вреќи, корпи и пластични кутии кои можат да се користат повеќепати се "добра алтернатива" на пластичните кеси.
Еколошката организација WWF ја поздрави забраната за пластични кеси, но истовремено рече дека таа има "само симболична тежина".
"Помалку од еден процент од потрошувачката на пластика во Германија отпаѓа на пластичните кеси", се вели во соопштението на WWF.
Партијата на зелените исто така го поддржа законот во парламентот, но смета дека трендот на употреба на пакување за еднократна употреба не е запрен.
Опозициските партии Алтернатива за Германија и Либералдемократската партија гласаа против законот затоа што сметаат дека тоа е нефер мерка за германската малопродажба, без видлив ефект врз животната средина, образложувајќи дека тоа се однесува само на германската трговија, додека другите земји на ЕУ не се засегнати од тие законски мерки.
Пратеникот на АфД, Андреас Блек, посочи дека договорот меѓу малопродажбата и федералната влада за намалување на употребата на пластични кеси, постигнат пред две години, донел резултати и ја намалил употребата на кеси за две третини.
"Законот за забрана на пластични кеси е најбезсмислената еколошка забрана за овој изборен период", рече Блек.
Во последните две години, огромното мнозинство од ланците на маркети целосно ги исфрлија од употреба пластичните кеси.