Вознемирувачки видеа од Бејрут, за секунда срамнети со земја огромни згради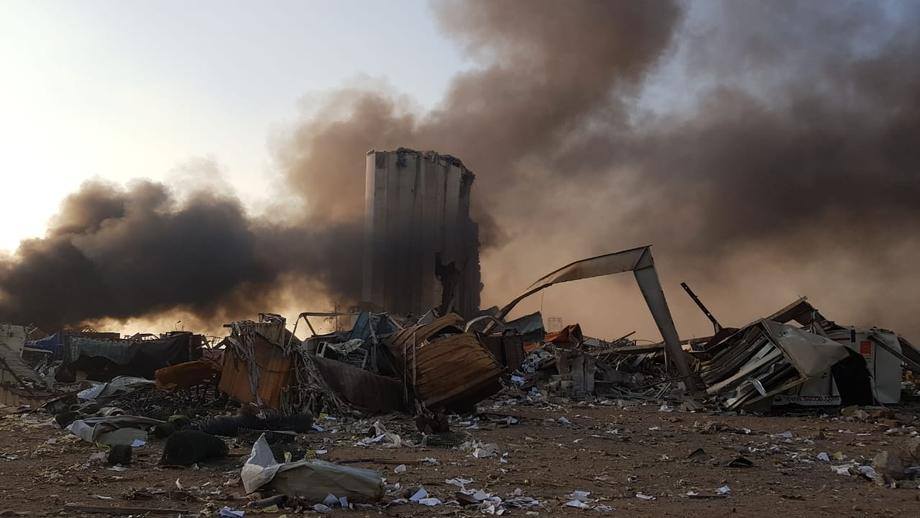 Стравотни снимки од експлозијата што попладнево се случи во Бејрут се споделуваат во јавноста, а очевидци раскажуваат за драматични сцени на лице место.
На една од снимките се гледа како за само неколку секунди експлозијата срамнува со земја огромен објект.
View this post on Instagram
"Видов огромна огнена топја и црвен чад преку целиот град. Луѓето врескаа и трчаа, преплавени во крв. Беа разнесени терасите од зградите, пукаа стакла од објектите", вели за "Ројтерс" еден од очевидците.
Светските медиуми пренесуваат дека сцените во болниците се стравотни и дека голем број лекарите се обидуваат да им помогнат на ранетите на лице место.
"Луѓето лежат на земја, а некои од нив се целосно прекриени со стакло", пренесува Си-ен-ен.
A Powerful explosion has occured in Beirut. It's not yet clear what caused the blast. #Beirut pic.twitter.com/h7ayT5DKdK

— Sputnik Insight (@Sputnik_Insight) August 4, 2020
Министерот за здравство на Либан за медиумите изјавил дека има "многу голем број повредени и екстремно голема штета".
Од Црвениот крст на Либан велат дека нивните екипи се излезени на терен.
"Над 30 наши екипи се на терен. Ве молиме ослободете ги патиштата до болниците", апелираат од Црвениот крст на "Твитер".
На терен се излезени стотици противпожарни, амбулантни и полициски возила.
"Ројтерс" пренесува дека од експлозијата има најмалку 10 мртви.
Канцеларијата на дневниот весник "Дејли стар" е една од уништените од експлозијата. На снимката може да се види дека се искршени сите стакла, делови од покривот и буквално целиот ентериер.
BREAKING: Massive explosion in Beirut. Footage from the daily star office now in Lebanon pic.twitter.com/2uBsKP5wCH

— Ghada Alsharif (@GhadaaSharif) August 4, 2020
Оштетени се домовите на луѓе кои живеат 10 километри од местото каде што се случи експлозијата, пренесуваат медиумите.
Националната либанска телевизија пренесе дека експлозијата настанала во фабрика за производство на пиротехнички средства.
Сè уште не е позната причината за експлозијата.
©Makfax.com.mk Доколку преземете содржина од оваа страница, во целост сте се согласиле со нејзините Услови за користење.

СЗО: Во Европа се зголемува заразата со коронавирусот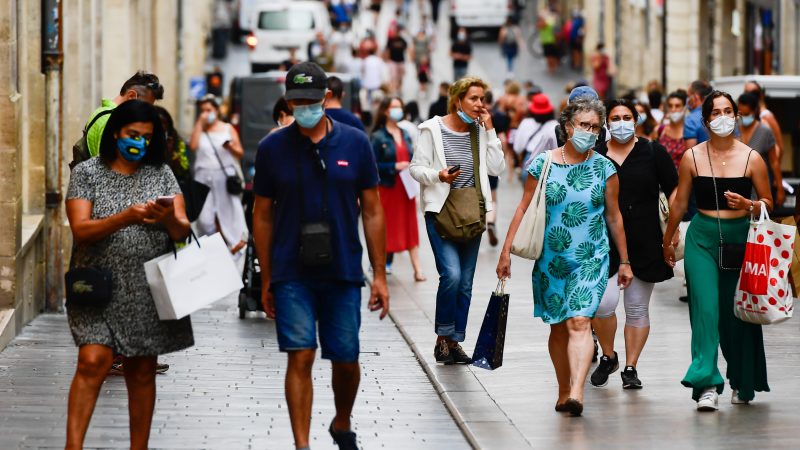 Брзината на пренесување на Ковид-19 и хоспитализацијата растат во Европа, предупреди директорот на Светската здравствена организација за вонредни ситуации, Мајкл Рајан.
Тој рече дека властите во Европа мора да го запрат ширењето на епидемијата на коронавирусот пред сезоната на грипот.
"Европа треба многу да стори за да ја стабилизира ситуацијата и да го стави под контрола пренесувањето на вирусот", рече Рајан, кој по професија е лекар.
Предупреди дека на голем дел од континентот е регистрирано загрижувачко зголемување на бројот на заразени лица.
Епидемиологот на СЗО, Марија ван Керкова, потсети дека се наоѓаме на крајот на септември и сезоната на грип сè уште не е почната. Оттука, предупреди таа, организацијата е загрижена за можноста трендот да продолжи во погрешна насока.
Керкова истакна дека раната хоспитализација и употребата на "дексаметазонот" спасиле животи.
"Ние сакаме да избегнеме затворање на државно ниво, како што беше случај на почетокот", додаде Ван Керкова.