Во "Пандора документи" и името на љубовницaта на Путин и нејзиниот имот од 100 милиони долари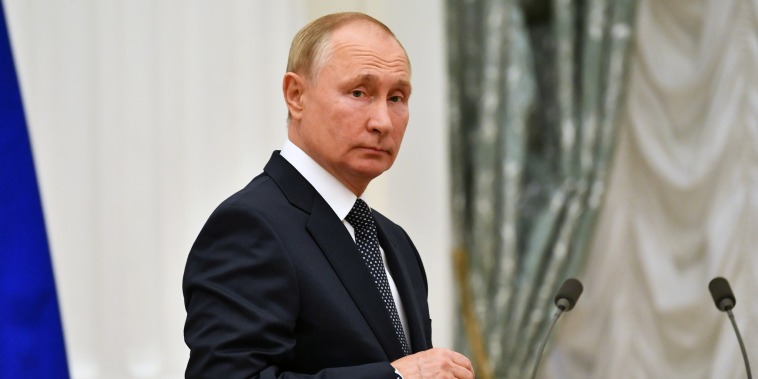 Десетици сегашни и поранешни државници и моќни милијардери се поврзани со компании кои користат даночен рај, откри новинарското истражување наречено "Пандора документи".
Иако на долгата листа на имиња не се споменува рускиот претседател Владимир Путин, сепак, се споменуваат неговите многубројни блиски соработници, меѓу кои и жената со која рускиот лидер наводно бил во романтична врска.
Името на наводната љубовница на Путин, Светлана Кривоногих, се појавило во "Пандорините документи", а руските медиуми пишувале дека имала дете со него.
A woman became the owner of an apartment in Monaco through an offshore company created weeks after she gave birth to a girl, records and documents say.

The child was born when she was reportedly in a secret, years-long relationship with Vladimir Putin. https://t.co/RCUudbY3QC

— The Washington Post (@washingtonpost) October 3, 2021
Сајтот за истражување "Проект", еден од ретките преостанати независни медиуми во Русија, во 2020 година тврдеше дека Светлана се спријателила со Путин додека тој бил заменик-градоначалник на Санкт Петербург. Скудните јавни докази покажуваат дека тие патувале заедно со истите авиони кога Путин дојде на власт. Три години подоцна, во март 2003 година, Светлана роди ќерка, Јелисавета "Луиза". "Проектот" тврдеше дека нејзиниот татко е Путин. Кремљ не коментираше, а Путин не зборува за неговиот приватен живот.
Papeles de Pandora | Así es la amiga especial de Putin con casa de lujo en Mónaco citada en los Papeles de Pandora ➡ Svetlana Krivonogikh mantuvo una relación secreta durante años con el presidente ruso
https://t.co/DxzeFn0iL4

— La Razón (@larazon_es) October 4, 2021
Нејзината ќерка, која сега има 18 години, предизвикала шпекулации за нејзиниот вистински татко. Таа самата признала дека е крајно слична на Путин, но одбила да потврди или негира дека Путин е нејзиниот татко.
The @washingtonpost has a flashy story tonight about Putin's former long-term girlfriend, Svetlana Krivonogikh.

We brought our subscribers this story in June.

This pic from our story shows Putin's daughter with Krivonogikh.

our full report is here: https://t.co/G6e1IzfxG1 pic.twitter.com/Ihfvo2Sy47

— LookNoFurther (@LookNoFurther4) October 3, 2021
Пандорините документи откриле дека Светлана поседува имот вреден дури 100 милиони долари, вклучувајќи луксузен имот во Монако вреден 4 милиони долари. Апартманот што го купила Кривоногих се наоѓа во луксузниот комплекс Монте Карло Стар и гледа на Средоземното Море, веднаш под познатото казино Монте Карло, познато од филмовите за Џејмс Бонд.
Светлана не е единствената жена која со години се поврзува со Путин. Истото се шпекулира и за поранешната руска гимнастичарка Алина Кабаева. Алина неодамна родила близнаци за кои многумина тврдат дека Путин им е татко.
Во мај 2019 година било објавено дека целиот кат на гинеколошката болница е испразнет со цел тајно да се породи убава гимнастичарка. "Разузнавачките служби го проверуваа секој агол од болницата пред нејзиното пристигнување, а половина од медицинскиот тим беше протеран. Раѓањето го изврши познат лекар од Италија, и тој мораше да направи царски рез", изјавил рускиот новинар Сергеј Канев, близок до руските разузнавачки служби.
Путин и неговата сопруга Људмила, со која има две ќерки, се разведоа во 2013 година.
©Makfax.com.mk Доколку преземете содржина од оваа страница, во целост сте се согласиле со нејзините Услови за користење.

Моравјецки: ЕУ ни стои со пушка на главата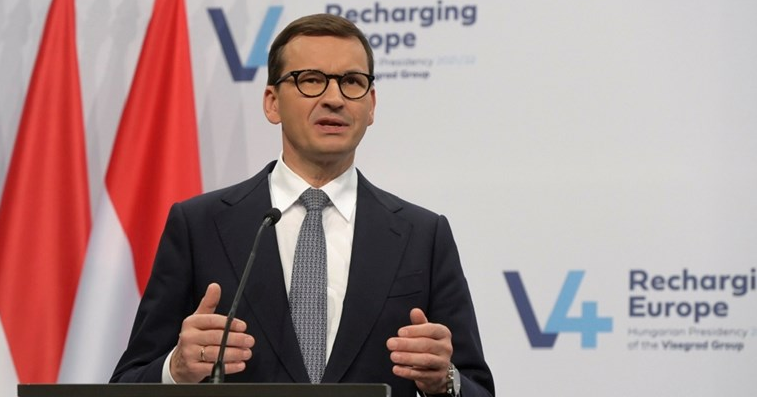 Полскиот премиер Матеуш Моравјецки ја обвини Европската Унија дека ѝ поставува барања на Варшава ставајќи ѝ пушка на главата, а во исто време го повика Брисел да ги повлече заканите за правни и финансиски санкции доколку сака да ја реши кризата со владеењето на правото во таа земја.
Говорејќи за "Фајненшл тајмс", Моравјецки рече дека секој потег за намалување на кохезионите фондови ќе биде пречекан со силна одмазда.
"Сметаме дека ова е веќе дискриминаторски пристап и диктат од Брисел. Но, ако ова стане уште полошо, ќе треба да размислиме за нашата стратегија", рече Моравјецки.
Тој исто така рече дека минатонеделните разговори со лидерите на ЕУ, вклучително и со германската канцеларка Ангела Меркел, францускиот претседател Емануел Макрон и претседателката на Европската комисија, Урсула фон дер Лаен, во кои тој го претставил главниот аргумент на Варшава дека ЕУ ги надминува своите законски надлежности, биле многу задоволителни.
Во обид да ги намали тензиите во долготрајниот спор, кој предизвика страв од излегување на Полска од ЕУ, Моравјецки вети дека ќе го распушти дисциплинскиот судски совет до крајот на годината за кој Европскиот суд на правдата утврди дека е незаконски, пишува "Фајненшл тајмс".
Сепак, полскиот премиер предупреди дека доколку Европската комисија почне, како што рече, трета светска војна со скратување на ветените пари за Варшава, тој ќе ги брани правата на Полска со сето оружје што е на располагање.
Комисијата ѝ се закани на Полска со санкции откога највисокиот суд во земјата овој месец пресуди дека клучните елементи од правото на ЕУ се некомпатибилни со државниот устав.
Пресудата доведе до голема ескалација во правната битка во врска со промените во полскиот судски систем, кои, според владејачката Партија на правото и правдата на Моравјецки, се неопходни за зголемување на ефикасноста.
Официјален Брисел тврди дека ваквата пресуда ги загрозува независноста на судството и основните правни принципи на ЕУ, а некои членки на Унијата и делови од Комисијата веќе побараа усвојување нов механизам за условување преку кој би можеле да бидат загрозени десетици милијарди евра од годишните средства на ЕУ неменети за Варшава.