Вухан е отворен по два месеца изолација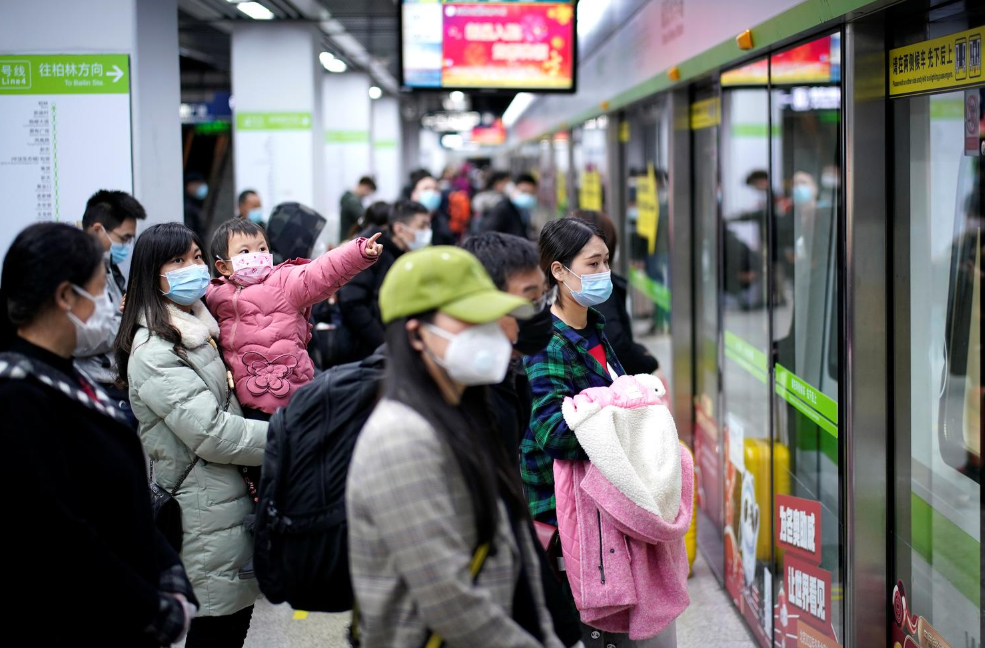 Кинескиот град Вухан, каде првично избувна пандемијата на коронавирусот, денеска почна да ги укинува карантинските мерки по два месеца, возобновувајќи дел од својот јавен превоз и отворајќи ги границите.
Во Вухан епидемијата избувна кон крајот на декември, а неговото отворање е симбол на пресврт во борбата на Кина против коронавирусот, кој во меѓувреме пристигна во повеќе од 200 земји низ целиот свет.
Меѓу првите што пристигнаа во градот со експресен воз утрово е 19-годишниот студент Гуо Лиангкаи, чиј едномесечен деловен ангажман во Шангај е продолжен на три месеци.
"Многу сум среќен што можам да го видам моето семејство", рече Гуо откако беше пречекан од неговата мајка на главната станица.
"Сакавме да се гушкаме, но сега е посебен период и не треба да гушкаме".
Властите во тој град со 11 милиони луѓе спроведоа драконски мерки за да ги спречат луѓето да влезат или да ја напуштат територијата.
Семејствата беа принудени да останат дома, сообраќајот и јавниот превоз беа стопитани, а работеа само продавниците со основни материјали.
"Мислам дека враќањето на работа е надеж. Тоа барем покажува дека Кина е победничка", рече 35-годишниот Занг Јулан, кој се врати на работното место.
Додека Соединетите држави, Италија и Шпанија денес се борат со зголемувањето на бројот на заразени, Кина е фокусирана на ризикот од увезени случаи – претежно кинески државјани кои се враќаат од странство.
Од саботата, на странските државјани со важечки визи и дозволи за престој им е забранет влез во Кина.
©Makfax.com.mk Доколку преземете содржина од оваа страница, во целост сте се согласиле со нејзините Услови за користење.

По 26 години во бегство, осомничен за геноцидот во Руанда моли да му се суди во Франција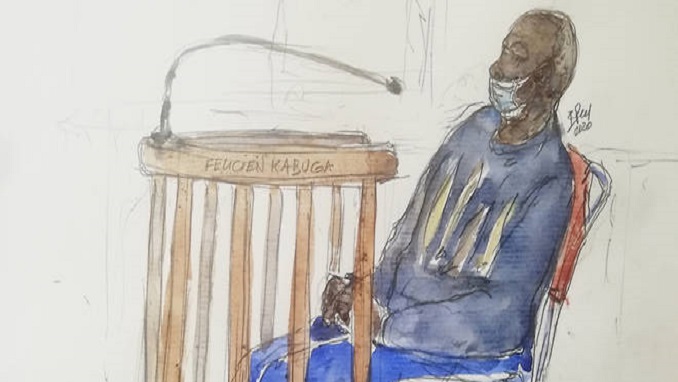 На 6 април 1994 година, авионот во кој се наоѓаше претседателот на Руанда, Јувенал Хабјаримана, од племето Хуту, беше соборен од ракета во близина на Кигали, главниот град на Руанда. Хуту-милициите на го искористија тоа како изговор да почнат геноцид против малцинството Тутси, при што загинаа околу 800.000 луѓе, пренесува "Спутник".
Еден од најбараните осомничени за геноцидот во Руанда, Фелисиен Кабуга (84), ќе дознае денеска дали ќе биде вратен во Африка за да се соочи со судење. Адвокатите на Кабуга, кој беше уапсен во Париз минатиот месец, бараат од обвинителите да му се суди во Франција.
Американскиот Стејт департмент понуди награда од 5 милиони американски долари за лица што ќе обезбедат информации, што ќе доведат до апсење, трансфер или осуда на Кабуга, богат бизнисмен, кој го финансира геноцидот со увоз на 500.000 мачети.
KABUGA case: Decision on Prosecutor's Request to Amend the Arrest Warrant and Order for Transfer has been filed. For more information:https://t.co/B85s7BwIev pic.twitter.com/tEbAv2dojd

— UNIRMCT (@unirmct) May 28, 2020
Кабуга беше уапсен во својот дом во близината на Париз на 16 мај по многу години криење и бегство. Судијата во Хаг минатиот месец рече дека на Кабуга треба да му се суди во Трибуналот за воени злосторства во Аруша, Танзанија, според Механизмот за меѓународни кривични трибунали (МИЦТ).
Но, адвокатот на Кабуга, Лоран Бајон, рече дека неговиот клиент треба да биде суден во Франција поради неговата возраст и здравје и ја доведе во прашање непристрасноста на судот во Аруша.
"Ако решите да ја наметнете својата надлежност над француската јурисдикција, со што ќе го ставите во опасност животот на Фелисиен Кабуга, ние ќе ризикуваме да се откажеме од вистината, засекогаш", им напиша Бајон на обвинителите на МИЦТ.
Апелацискиот суд во Париз денеска ќе донесе одлука за валидноста на налогот за апсење за Кабуга.
По соборувањето на авионот на Хабјаримана во 1994 година, Кабуга наводно помогнал во формирањето на озлогласената милиција Интертахамве, која масакрира десетици илјади Тутси и наводно ја финансирал радиотелевизијата "Либре де Мил Колин", која објавуваше пропаганда во кои Тутсите се нарекувале "инјензи" (лебарки).
Речиси милион луѓе беа заклани во текот на 100 дена пред бунтовниците на РТФ, предводени од Тутсите на Пол Кагаме, да ја соборат владата. Кагаме остана претседател на Руанда.
Rwandan genocide criminal, Felicien Kabuga has denied playing any role in the genocide. He hid for 26 years.

A British firm's rep stated that it sold more machetes to him in 1 month than it did throughout 1993.

He funded the hate inciting radio station, RTLM & Kangura Magazine. pic.twitter.com/VgIcxAMJtM

— Africa Facts Zone (@AfricaFactsZone) May 27, 2020
​По геноцидот, Кабуга избегал во Швајцарија, но беше протеран пред да се дознае неговата важност. Тој пристигна во Киншаса и на крајот се упати кон Кенија. Во 1997 година тој избега кога беа уапсени неколку други лидери на протераните Хуту.
Кабуга беше обвинет по седум обвиненија, вклучително и за геноцид, од страна на Меѓународниот кривичен трибунал на ОН за Руанда во 1997 година.
Во 2002 година Кабуга за малку ќе беше уапсен. Еден шпион организирал состанок со него во Најроби, но тој сфатил дека станува збор за стапица и избегал. Шпионот подоцна беше убиен. Во 2007 година германските власти биле блиску до негово апсење во Франкфурт.
Не се знае колку време Кабуга се криел во Франција, која е дом и на вдовицата на претседателот Хабјаримана, Агата, која исто така е обвинета за поттикнување геноцид. Франција отсекогаш одбивала да ја екстрадира г-ѓа Хабјаримана.
​Минатата година д-р Фил Кларк, специјалист за Руанда од Школата за ориентални и африкански студии, изјави за "Спутник" дека Руанда ја обвинува Франција оти ги поддржувала етничките Хуту-милиции и Интерхамве.
"Франција имаше многу блиски односи со владата на Хабјаримана, што доведе до геноцид. Тој се сметаше за миленик на Франција поради неговата поддршка за влијанието на Франција во централна Африка. Франција го сметаше Хабјаримана за клучен за одржување на франкофонското влијание и стопирање на агресијата на англофонијата на РПФ.
Тие го сметаа РПФ за заговор на Велика Британија и САД за проширување на влијанието на анголофоните во Африка. Обвинението од Руанда е дека Франција била директно вклучена во обуката на милициите Интерхамаве", рече д-р Кларк.
​