ГАСИМ: Шпекулациите ги следат бродовите на НВО и ги насочуваат мигрантите кон нив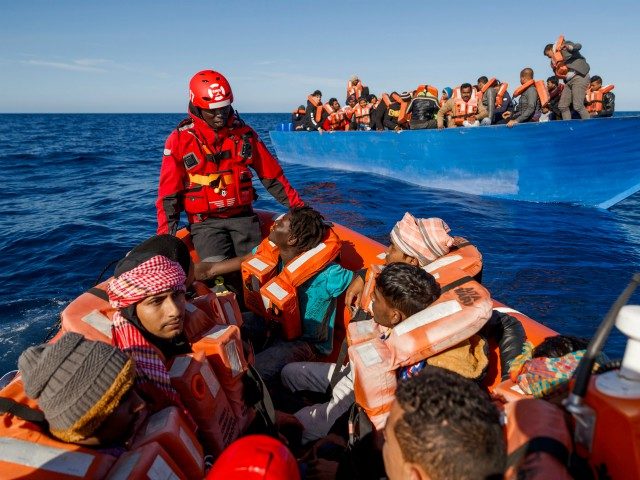 Германскиот центар за анализи и стратегија за илегална миграција (ГАСИМ) тврди дека шверцерите на луѓе во Северна Африка активно ги следат бродовите на НВО за транспорт на мигранти и ги испраќаат мигрантите кон нив, се вели во извештајот објавен на нивната веб-страница.
Агенцијата, со седиште во Потсдам, анализира информации за илегалната миграција и шверцот за неколку федерални власти, вклучувајќи ги федералната Канцеларија на криминалистичката полиција, федералната полиција, федералната Канцеларија за миграција и бегалци и федералната Канцеларија за заштита на Уставот.
Интерниот извештај на ГАСИМ, до кој дошол германски "Ди велт", тврди дека шверцерите во Либија се свесни за враќањето на НВО за транспорт на мигранти во либиската зона за пребарување и спасување (САР) во последните неколку недели.
"Во присуство на невладините бродови забележани се концертирани поаѓања од Либија. Според бегалците и мигрантите, шверцерите ја користат функцијата за следење разни веб-страници за да ја утврдат локацијата на бродовите на НВО и во одделни случаи ги контактирале користејќи сателитски телефон", се наведува во извештајот.
Извештајот ги поткрепува претходните обвинувања на италијанските обвинители во 2017 година дека невладините организации работеле директно со шверцерите на луѓе во Либија за да им помогнат при транспортот на мигрантите во Европа.
Од ГАСИМ велат дека бродовите на НВО донеле повеќе од две третини од мигрантите што пристигнале во првите два месеца од годинава пред избувнувањето на пандемијата на коронавирус, во Италија и на Малта.
Во првите два месеца бројот на мигранти во Италија се зголеми за 948 отсто во однос на претходната година кога популистичкиот сенатор Матео Салвини беше министер за внатрешни работи на Италија и спроведе строга политика за исфрлање на бродовите на НВО од италијанските пристаништа.
Извештајот на ГАСИМ тврди дека многу мигранти се обиделе да преминат во Европа, дури и без присуство на бродовите на НВО.
"И покрај отсуството на бродовите на НВО, повеќе од 800 мигранти сами стигнаа на италијанскиот остров Лампедуза на крајот од април и почетокот на мај или беа земени од туристички и комерцијални бродови во зоната на малтешки САР", велат тие.
©Makfax.com.mk Доколку преземете содржина од оваа страница, во целост сте се согласиле со нејзините Услови за користење.

(Видео) Протести против корона-мерките во Израел и големи судири со полицијата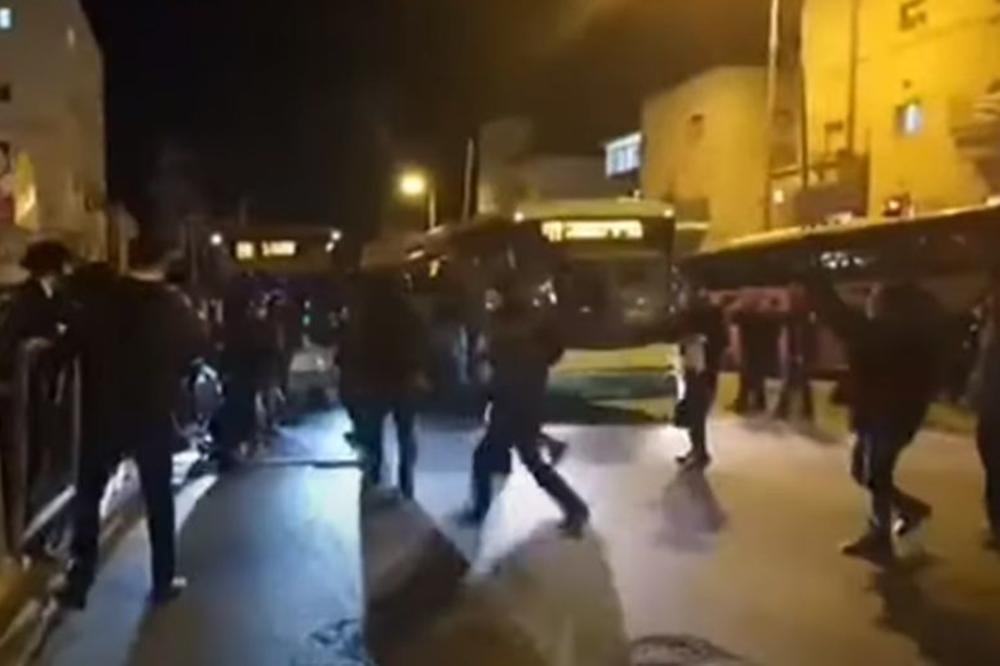 Гневот поради воведените мерки за да се спречи ширењето на коронавирусот во Израел се излеа на улиците. Во Ерусалим имаше судири меѓу незадоволните граѓани и полицијата, летаа камења, а улиците беа блокирани.
Демонстрантите во Ерусалим ги гаѓаа возилата во движење со камења и ги блокираа улиците со контејнери за ѓубре за време на немирите во вторникот, објавија локалните медиуми. Се тврди дека полицијата користела водени топови за да ги растера демонстрантите, а неколкумина се уапсени.
#Israel: Ultra-Orthodox rioters torched a bus during an anti-lockdown protest in the city of Bnei Brak pic.twitter.com/axV16iDJeg

— i24NEWS English (@i24NEWS_EN) January 25, 2021
Слични немири се пријавени и во други израелски градови. Стотици демонстранти во Бет Шемеш фрлале камења и јајца кон полицијата, што резултирало со апсење на три лица.
Во Израел е на сила за третото затворање на национално ниво. Мерката важи до недела, но владата сè уште нема објавено план за постепено укинување. Здравствените власти предупредија дека мерките за ублажување можат да бидат бавен процес поради новите видови на вирусот кои се шират низ Израел, пренесува РТ.