Данскaта премиерка се извини за убивањето на визоните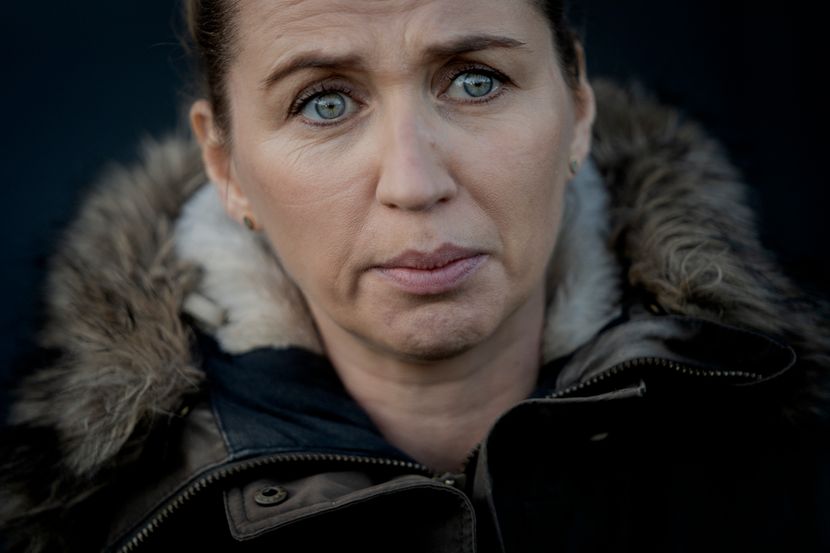 Данската премиерка, Мете Фредриксен, со солзи во очите се сретна со новинарите по посетата на фармата за визони во близина на Колдинг.
"Имаме две генерации навистина вешти одгледувачи на визони, татко и син, чии животни дела беа уништени за многу кусо време. Важно е да се каже дека тие не се виновни, коронавирусот е виновен за тоа што оваа професија не може да продолжи", рече таа за "Берлингске" додека ги бришеше солзите.
Во дворот на фармата таа исто така се извини за бурните неколку недели што доведоа до затворање на оваа индустрија во Данска.
"Разговаравме за многу работи за време на посетата, но јас не го употребив тој збор. Мислам дека има причина да се извиниме за процесот. Направени се грешки и мора да бидете во можност да се покаете и да се извините", рече таа.
Сепак, таа тврди дека одлуката да се убие целата данска популација на култивирани визони била неопходна заради јавното здравје, пренесува "Спутник".
And the Oscar goes to…

Mette Frederiksen 👏👏👏 #dkpol https://t.co/rNFuxrq4LS

— Peter Krabbe (@krabbarab) November 26, 2020
Посетата на премиерката на фармата следуваше по неколку драматични недели во текот на кои владата беше сцена на земјоделска криза, која набргу стана политичка.
По откривањето на мутиран вид коронавирус на фармите за визони, владата објави дека целата популација на овие животни, во земјата која е најголем европски извозник на нерц, ќе биде убиена од безбедносни причини. Мутацијата веќе се проширила на луѓето и се заканувала дека ќе го наруши процесот на правење вакцини.
Сепак, се покажа дека одлуката за отстранување на сите животни, вклучувајќи ги и здравите, нема законска основа. И покрај правните проблеми и протестите од народот, владата ја доби потребната поддршка за да продолжи со својот план.
Самата Фредриксен негира дека издала експлицитна наредба да се убијат над 15 милиони животни и тврди дека одговорноста е на поранешниот министер за храна, нејзиниот партиски колега Могенс Јенсен, кој подоцна поднесе оставка.
Сепак, на прес-конференција на 4 ноември Фредриксен изјави дека визоните мора да бидат убиени и дека ова е одлука за која не може да се преговара.
Обраќањето до јавноста на Фредриксен на социјалните мрежи беше остро пречекано. Многумина тврдат дека нејзиниот настап е неискрен и ја обвинуваат премиерката дека леела крокодилски солзи.
©Makfax.com.mk Доколку преземете содржина од оваа страница, во целост сте се согласиле со нејзините Услови за користење.

Холандија воведува полициски час, луѓето веќе смислуваат начини како да го избегнат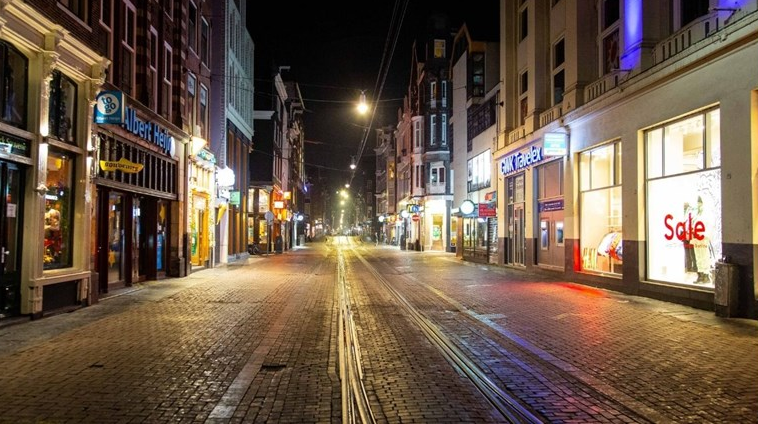 Предлогот на холандската влада да воведе полициски час, прв по Втората светска војна, помина во парламентот, пренесува АФП.
#BREAKING Dutch parliament approves #coronavirus curfew pic.twitter.com/DR8U58Q8u1

— AFP News Agency (@AFP) January 21, 2021
Да потсетиме, владата денеска предложи воведување на национален полициски час за прв пат по Втората светска војна и забрана за летови од Јужна Африка и Велика Британија, во обид да се ограничи ширењето на новите видови коронавирус во Холандија.
Забраната за летови, за која премиерот Марк Руте вели дека ќе важи и за сите јужноамерикански држави, треба да стапи на сила в сабота.
Руте не ја потврди веста објавена во средата од страна на холандската новинска агенција АНП, во која беше напишано дека забраната за летови ќе важи за сите земји надвор од шенген-зоната, која има 26 земји.
"Полицискиот час ќе допушта само луѓето со итни обврски да ги напуштаат своите домови меѓу 21 и 4:30 часот од петок навечер", рече Руте.
Училиштата и продавниците кои продаваат несуштински производи се веќе затворени од средината на декември, откако кафулињата и рестораните беа затворени два месеца порано.
Затворањето треба да остане во сила најмалку до 9 февруари, рече Руте минатата недела.
Од страв да не бидат фатени за време на полицискиот час, Холанѓаните наоѓаат креативни решенија за да ги заобиколат правилата, па се пријавуваат за шетање на кучиња и нарачуваат униформи од познати компании за достава.
Веб-страницата што ги поврзува сопствениците на кучиња со волонтери кои ќе ги носат нивните кучиња на прошетка е преплавена со понуди.
"Обично добиваме 10 понуди неделно, а од вторникот и најавениот полициски час, добивме 300", вели Јос ван Пруијен, раководител на непрофитната веб-страница www.matcheenleenhond.nl.
Интернет-продавницата Marktplaats.nl ја прекина продажбата на јакни и облека од познати компании за испорака како одговор на наглиот пораст на побарувачката, објави весникот Алгемин Дагблад.
Некои продавачи нудат празни кутии за испорака со почетна цена од 50 евра.
Казната за кршење на полицискиот час е 95 евра.