Европска агенција за лекови: Вакцините што ги примаме се безбедни и ефикасни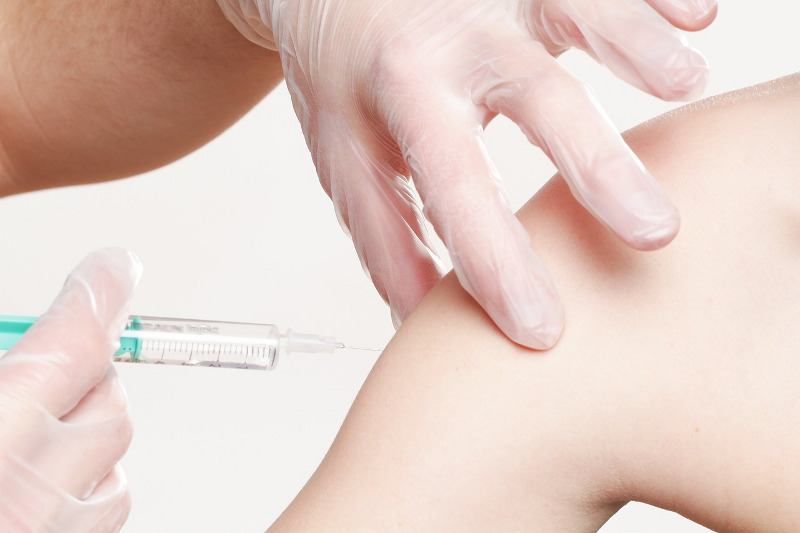 Извршната директорка на Европската агенција за лекови (ЕМА), Емер Кук, денеска им рече на граѓаните на ЕУ дека вакцините одобрени од ЕМА се безбедни, ефикасни и со најдобар квалитет.
Таа го повтори заклучокот дека нема посебен ризик со употребата на вакцината на "Астразенека", но исто така и дека дефинитивно не може да се исклучи врската помеѓу вакцината и ретките случаи на згрутчување на крвта.
"За време на истрагата, забележавме ретки, но сериозни нарушувања во формирањето на згрутчување на крвта, од кои некои имаа фатален исход. Затоа, ние продолжуваме со истрагата и не сме во состојба дефинитивно да ја отфрлиме врската помеѓу вакцината и овие случаи ", вели Кук.
EU's Medicines Agency's Executive Director, Emer Cook reports that after a thorough and comprehensive review of the cases involving AstraZeneca's vaccine, the benefits of using the vaccine outweigh the risks. pic.twitter.com/EUnmVX6jQZ

— Volunteers4Humanity (@Volunteers4U) March 19, 2021
Емер Кук достави извештај до Европскиот парламент во кој нагласува дека ЕМА досега препорачала четири вакцини против Ковид-19, а се разгледуваат уште три вакцини.
"Зелено светло за употреба во ЕУ добија вакцините на компаниите "Фајзер" и "Бионтек", "Модерна", "Астразенека" и "Џонсон и Џонсон", а вакцините на "Новавакс", "Кјурвак" и "спутник В" се проценуваат.
Таа наведува дека последната вакцина одобрена од ЕМА е вакцината Јансен од компаниjaта "Џонсон и Џонсон".
"Вакцината на компанијата 'Џонсон и Џонсон' покажа ефикасност од 67 проценти во намалувањето на симптоматските случаи на Ковид-19. Тоа е првата вакцина одобрена во ЕУ што се прима во една доза, а првите испораки во ЕУ се очекуваат на крајот на април", нагласи Кук.
ЕМА, покрај вакцините, во моментов спроведува процена на терапиите базирани на антитела, што, според Емер Кук, е ветувачки третман против инфекција со Ковид-19.
Извршната директорка на ЕМА заклучува дека вакцините се начин за контрола на пандемијата, како што покажаа последните информации од Израел и Велика Британија, каде што бројот на инфекции се намалува како резултат на големиот процент на вакцинирано население.
©Makfax.com.mk Доколку преземете содржина од оваа страница, во целост сте се согласиле со нејзините Услови за користење.

Европол: Албанија е главниот извор на трговијата со канабис во ЕУ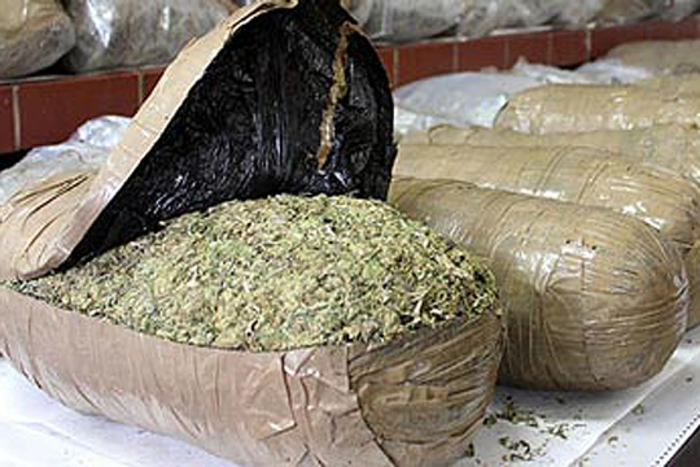 Албанија е главниот извор на нелегална трговија со канабис во ЕУ, a огромни количини кокаин доаѓаат од Латинска Америка, покажува најновото истражување на Европол.
Исто така се вели дека пандемијата се повеќе се користи за нелегална трговија со лажни вакцини за коронавирус.
Според Европол, 40% од активните криминални мрежи во ЕУ се вклучени во трговија со дрога. Најраспространет илегален производ останува канабисот, кој во случајот на Албанија главно се транспортира преку море до Италија.
Дури 60 проценти од организираниот криминал вклучува насилство, но исто така и корупција, со подмитување и создавање на софистицирани милионски шеми. Шефицата на Европол, Катрин Де Бол, наведува дека извештајот за 2021 година покажува дека и двата индикатора се влошуваат.
"Нивното влијание врз граѓаните, економијата и владеењето на правото е огромно. Потребни се заеднички активности, нови политики и преиспитување на нашите активности. Акциите и заплените не се доволни", посочи Де Бол.
Корупцијата на европско ниво се проценува дека ја поттикнува трговијата со дрога, особено рекордните количини на кокаин кои пристигнуваат од Латинска Америка.