Почнаа најголемите НАТО-маневри од крајот на Студената војна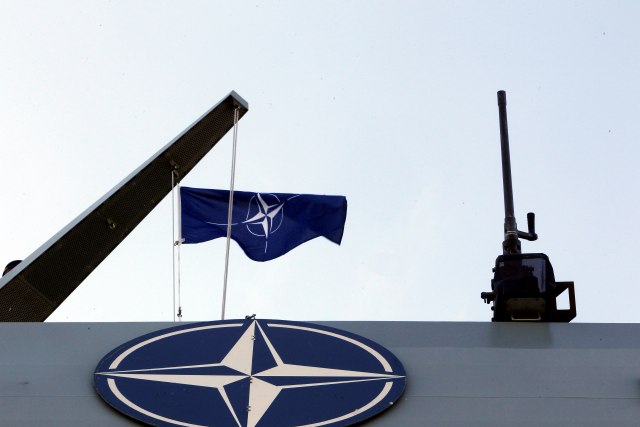 Најголемите НАТО-маневри од крајот на Студената војна почнаа денес во Норвешка, објави агенцијата АП.
Маневрите почна со претпоставено сценарио на повторно воспоставување на суверенитетот на оваа скандинавска земја по нападот на фиктивен агресор.
Агенцијата наведува дека НАТО ја брифирал Русија, која се граничи со Норвешка за вежбата "Спој на тризабецот" и ја повикал непречено да ја следи, но без разлика на тоа, официјална Москва и натаму се лути поради оваа вежба.
Се потсетува дека рускиот министер за одбрана предупреди дека Москва може да биде принудена да одговори на зголемената активност на НАТО во близина на западната граница на Русија.
АП соопшти дека денеска почнатите воени игри на алијансата собираат 50.000 воени припадници од 29 сојузници во НАТО, заедно со партнерските земји Финска и Шведска, а ангажирани се и 65 брода, 150 летала и 10.000 возила.
Се тврди дека според плановите, вежбата треба да трае до 7 ноември, а ќе се одржи во централна и источна Норвешка, северниот дел на Атлантскиот Океан и на Балтичкото Море.
Медиумите претходно објавија дека вежбата ќе претставува голем логистички предизвик за земјата домаќин, која мора да обезбеди 1,8 милион оброци и 4,6 милиони шишиња со вода, како и дека треба да се погрижи за 660 тони валкани алишта.
Освен тоа, Норвешка за потребите на вежбата мора да стави на располагање големи површини земјоделско земјиште.
©Makfax.com.mk Доколку преземете содржина од оваа страница, во целост сте се согласиле со нејзините Услови за користење.

(Видео) Џонсон ја крена ногата на маса за време на разговорот со Макрон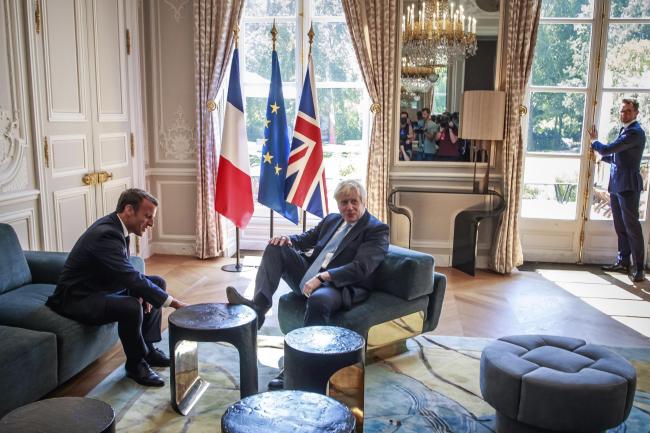 Од стапувањето на должност на новиот британски премиер Борис Џонсон минаа месец дена до неговото прво патување во странство, но затоа, пак, тој брзо се раскомоти во резиденцијата на францускиот претседател Емануел Макрон, каде што во еден момент ја крена ногата и ја стави на блиската масичка, пренесува "Ројтерс".
WATCH: Here's the Reuters video of Boris Johnson putting his foot on the Elysee furniture. It seems President Macron was making small talk suggesting the table would work equally well as a footstool should the PM want to recline, which Johnson then jokingly does pic.twitter.com/dnv37t9mS4

— Tom Rayner (@RaynerSkyNews) August 22, 2019
Џонсон беше снимен како на шега ја крева ногата и го потпира стапалото на маса во Елисејската палата, по што ги поздрави фоторепортерите во собата, додека Макрон, гледајќи во тоа, се чини дека се забавуваше, пренесе агенцијата.
Сето ова се случи откако двајцата лидери се обратија пред новинарите во дворот на Елисејската палата, каде Макрон предупреди дека нема доволно време за целосно да се измени договорот за брегзит пред 31 октомври, кога истекува рокот на Велика Британија за напуштање на ЕУ.