Зариф ги осуди санкциите на САД против Турција како непочитување на меѓународното право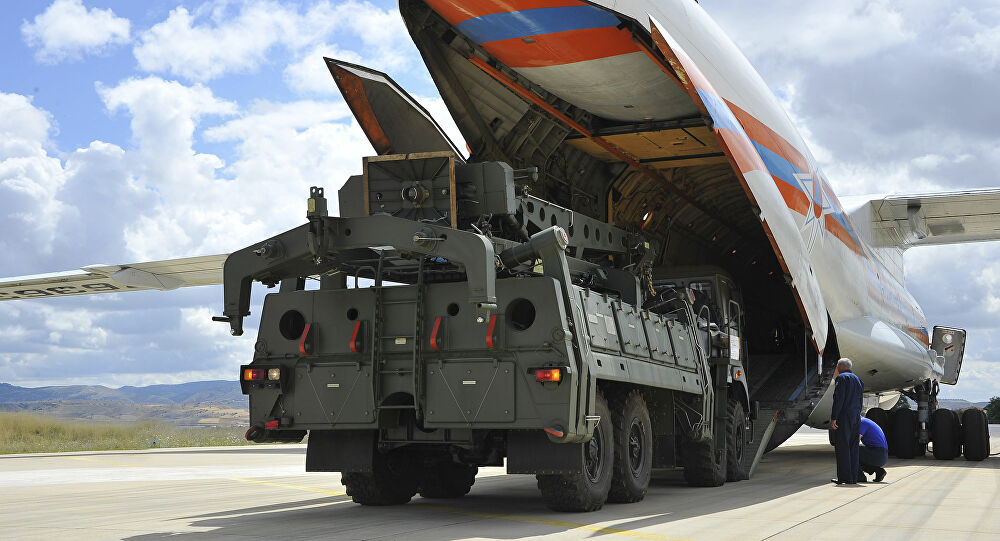 Иранскиот министер за надворешни работи, Џавад Зариф, ги осуди санкциите на САД против Турција во врска со купувањето на одбранбени ракети С-400 од Русија, пренесува "Спутник".
"Зависноста на САД од санкции и непочитувањето на меѓународното право, повторно во полн сјај", напиша Зариф на Твитер.
Министерот додаде дека Иран ќе застане заедно со турскиот народ и владата во однос на американските притисоци, притоа придружувајќи го твитот со хаштагот #NeighyersFirst. Иран и самиот беше цел на американските санкции, вклучително и ембарго за оружје и економска блокада, што беа воведени како одговор на политичките врски и нуклеарната програма на Техеран.
Во понеделникот Министерството за финансии на САД воведе санкции за четворица турски официјални лица, владата на земјата и за одборот на "Дифенс индустрис" – турска агенција за набавки за одбраната. Мерките дојдоа како одговор на купувањето на рускиот ракетен одбранбен систем С-400 од страна на Анкара во јули минатата година.
Со набавката Турција го прекршила законот за санкции на САД, Закон за справување со американските противници преку санкции (CAATSA), кој беше донесен во 2017 година и е насочен кон Русија, Северна Кореја и Иран. Со него се забранува која било земја да изврши значајно купување разузнавачка или одбранбена опрема од Москва, за што предвидува казна.
U.S. addiction to sanctions and contempt for international law at full display again.

We strongly condemn recent U.S. sanctions against Turkey and stand with its people and government.#NeighborsFirst

— Javad Zarif (@JZarif) December 15, 2020
Турција и Русија сепак продолжија со трансакцијата, предизвикувајќи бес во Вашингтон. Откако беа објавени санкциите за Анкара, американскиот државен секретар Мајк Помпео во понеделникот изјави дека мерката испраќа јасен сигнал дека САД целосно ќе го спроведат Дел 231 на CAATSA и нема да толерираат значителни трансакции со руските сектори за одбрана и разузнавање. Помпео додаде дека Турција сепак останува ценет сојузник и важен регионален безбедносен партнер на САД.
Според американскиот државен секретар, купувањето во вредност од 2,5 милијарди долари би ја загрозило безбедноста на американската воена технологија и персонал и ќе обезбеди значителни средства за рускиот одбранбен сектор, како и пристап на Русија до турските вооружени сили и до одбранбената индустрија.
Турција ги осуди санкциите, а Министерството за надворешни работи на земјата вети дека ќе ги преземе неопходните чекори против оваа одлука, за која рече дека неизбежно ќе има негативно влијание врз односите меѓу двете држави.
"Турција нема да се воздржи од преземање мерки што ги смета за неопходни за да се осигура нејзината национална безбедност", рече Министерството во понеделникот во изјавата, додавајќи дека безбедносниот изговор на Вашингтон за санкциите не е основа.
Рускиот министер за надворешни работи, Сергеј Лавров, од своја страна, изјави дека потегот на Вашингтон е уште една манифестација на арогантен однос кон меѓународното право и манифестација на нелегитимни, еднострани принудни мерки кон кои САД со години прибегнува.
©Makfax.com.mk Доколку преземете содржина од оваа страница, во целост сте се согласиле со нејзините Услови за користење.

Исланѓаните досега идентификуваа 463 видови коронавирус на нивниот остров
Исланд генетски ги секвенционираше сите потврдени случаи на инфекција со коронавирус уште од почетокот на пандемијата, што е клучно во време на појава на нови видови на коронавирус.
Светската здравствена организација неодамна ги повика сите земји да го забрзаат генетското секвенционирање на вирусот за да се олесни борбата против нови, позаразни видови.
Исландската биофармацевтска компанија deCODE Genetics неуморно го анализирала секој позитивен тест на коронавирус во последните 10 месеци. Целта е едноставна, да се анализираат сите случаи за да не пропуштат ниту еден проблематичен.
"Самото секвенционирање трае релативно кратко време", објаснува шефот на лабораторијата за генетика, Олафур Тор Магнусон. "Приближно три часа се доволни за да се утврди видот на вирусот.
Целиот процес, од изолација на ДНК до секвенционирање, трае околу еден и пол ден. Исланѓаните досега идентификуваа 463 варијанти на вирусот – кои научниците ги нарекуваат хаплотипови.
"Секвенционирањето на примероците е клучно за нас во следењето на пандемијата на островот", рече министерката за здравство Свандис Сваварсдотир.
Властите ги користат информациите за да утврдат прецизни мерки за борба против ширењето на вирусот, додаде таа.
Така, на Исланд знаат дека немаат јужноафрикански вид на коронавирус и дека имале 41 случај на инфекција со британскиот вид.