Извлечен првиот добитник на милион долари на лотаријата за вакцинирани во Охајо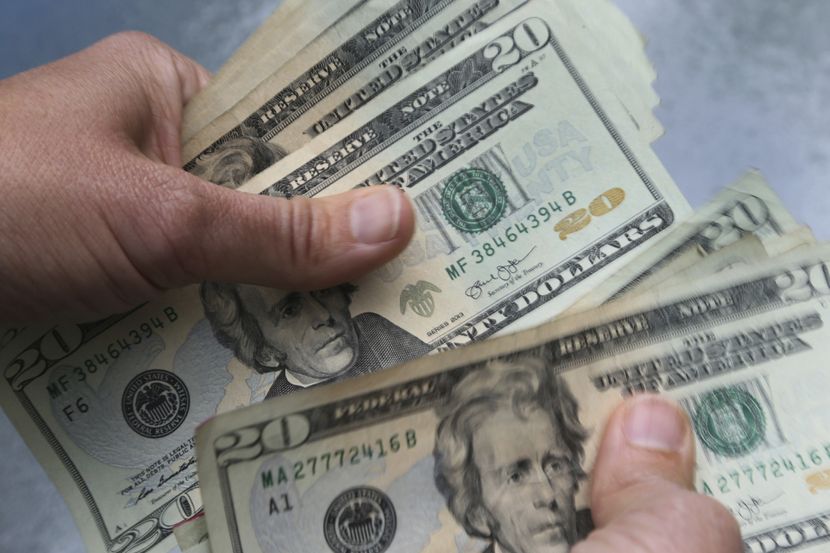 Првиот добитник на милион долари на лотарија, со која Охајо ги наградува граѓаните што се вакцинирани против коронавирусот, е Абигејл Бугенски од предградиeто на Синсинати, објавија официјалните лица на американската федерална држава.
Првиот добитник на целосната школарина за јавниот универзитет во Охајо е тинејџерот Џозеф Костело од областа Дејтон, пренесува Би-би-си.
За наградата се пријавиле повеќе од 2,7 милиона возрасни, а за школарината повеќе од 104.000 деца на возраст од 12 до 17 години.
Иницијативата наречена "Вакс-а-милион" беше поведена во средината на овој месец со цел да се надмине слабиот одѕив на вакцинацијата, што претставува проблем во САД.
A woman who lives near Cincinnati has won Ohio's first $1 million Vax-a-Million vaccination incentive prize. She was picked in a random drawing in the contest, which was designed to boost lagging vaccination rates. https://t.co/FzlyXiVqI4

— The Associated Press (@AP) May 27, 2021
Кабинетот на гувернерот на Охајо, Мајк де Вејн, соопшти дека вакцинирањето од 14 до 19 мај во споредба со неделата од 7 до 12 мај е зголемено 94 проценти кај популацијата на тинејџери на возраст од 16 и 17 години, 46 проценти кај оние на возраст од 18 и 19 години и 55 проценти кај луѓето на возраст меѓу 20 и 49 години.
Гувернерот претходно најави дека добитниците на наградата ќе се извлекуваат еднаш неделно.
Само возрасни граѓани може да учествуваат во трката за еден милион долари, а лицата на возраст под 18 години ќе имаат шанса да освојат целосна школарина за јавниот универзитет во Охајо.
Де Вин рече дека наградите ќе бидат исплатени од средствата за борба против коронавирус на федералната влада.
Во САД, која е водечка земја во светот според бројот на вакцинирани, барем една доза од вакцината примиле 58,7 милиони луѓе, а во Охајо тој процент е 42 процента.
Претседателот Џо Бајден претходно изјави дека целта на неговата администрација е да вакцинира 70 проценти од возрасните до 4 јули, Денот на независноста.
©Makfax.com.mk Доколку преземете содржина од оваа страница, во целост сте се согласиле со нејзините Услови за користење.

Зеленски до Бајден: Кажете ни јасно дали одиме во НАТО или не?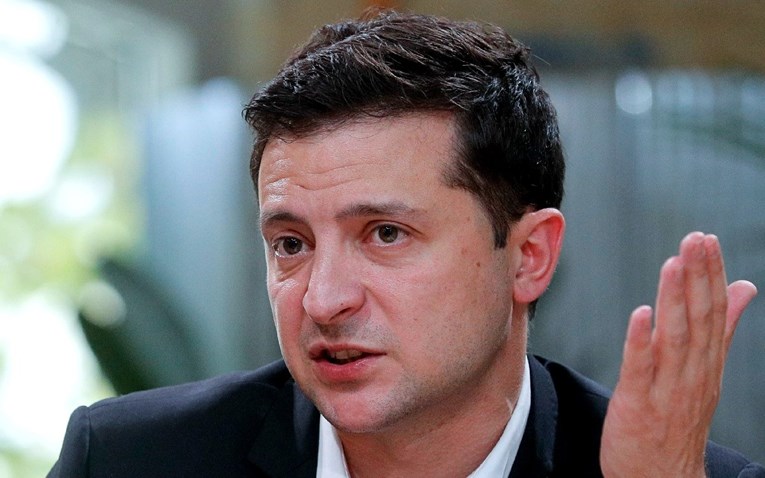 Претседателот на Украина Володимир Зеленски рече дека сака јасен одговор "да" или "не" од американскиот претседател Џо Бајден за планот на Украина за влез во НАТО.
"Ако зборуваме за НАТО и Акциониот план за членство, јас навистина би сакал да добијам од Бајден детали " да " или " не ", рече Зеленски, осврнувајќи се на статусот што Украина долго го бараше.
"Треба да добиеме јасни датуми и веројатност за тоа", рече Зеленски на денот на самитот на лидерите на НАТО во Брисел. Киев изрази незадоволство затоа што не беше поканет на тој состанок.
Во заедничкото интервју за повеќе познати агенции, Зеленски рече дека добил ветување дека Бајден нема да ја користи Украина како договор за средба со рускиот претседател Владимир Путин оваа недела. Тој ги повика Соединетите Американски Држави да и дадат економска поддршка на Украина и апелираше до Бајден и Меѓународниот монетарен фонд (ММФ) да ги разберат проблемите на Украина пред да постават "нефер барања за реформи".
Зеленски побара од членките на НАТО да го забрзаат пристапувањето на Украина во НАТО, по дополнителните тензии со Москва оваа година околу акумулацијата на дополнителни руски трупи и воена опрема во близина на украинските граници. Според него, повеќето руски трупи допрва треба да се повлекуваат. Украинскиот претседател проценува дека околу 11.000 војници се повлечени а остануваат уште 95.000.
Бајден и Зеленски разговараа телефонски минатата недела, а Бајден го покани украинскиот колега на состанок во Белата куќа следниот месец. Зеленски рече дека жали што не се сретнал со Бајден во живо пред средбата меѓу американскиот и рускиот претседател.
"Тој (Бајден) рече:" Никогаш нема да тргувам со украински интереси ", вели Зеленски, пренесуваат медиумите.