Кинеската компанија "Синофарм" ја почна третата фаза од тестирањето на вакцина против Ковид-19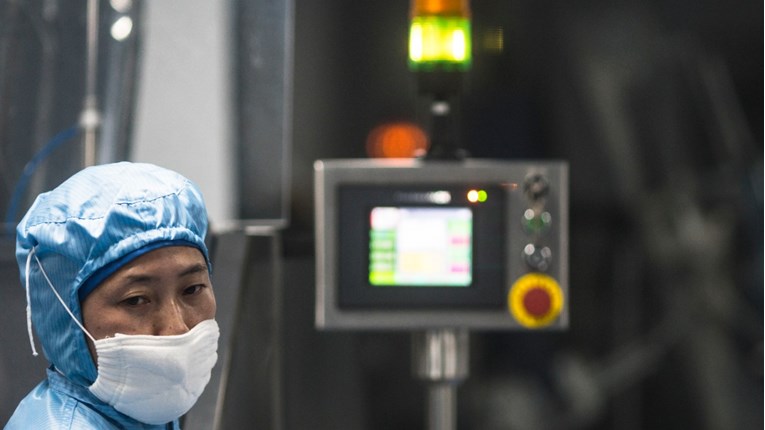 Кинеската фармацевтска компанија "Синофарм" почна да ја спроведува третата фаза од тестирањето на вакцина против Ковид-19 врз  15.000 доброволци во Абу Даби, потврдија властите во главниот град на Обединетите Арапски Емирати.
Тестирањето врз луѓе се спроведува во соработка со Националната кинеска биотехнолошка група (ЦНБГ) која е дел од "Синофарм", компанијата "Г24" од Абу Даби и Канцеларијата за здравство во градот.
Ова е прва студија во светот во која се тестира неактивна вакцина во третата фаза, објасни Ашис Коши, директор во Г24 задолжен за здравствениот сектор.
Неактивната вакцина се состои од култивирани вирусни честички, бактерии или други патогени кои ја губат способноста да предизвикаат болест. Од друга страна, постојат и вакцини со живи, но ослабени патогени.
Неактивната вакцина се користи за лекување на болести како што се грип и сипаници.
Досега не е одобрена ниедна вакцина против Ковид-19 за комерцијална употреба, а според Светската здравствена организација (СЗО), во моментот се тестираат 23 потенцијални вакцини врз луѓето. Три веќе влегоа во третата фаза во која се проверува ефективноста.
©Makfax.com.mk Доколку преземете содржина од оваа страница, во целост сте се согласиле со нејзините Услови за користење.

На Асад му се слошило додека држел говор пред пратениците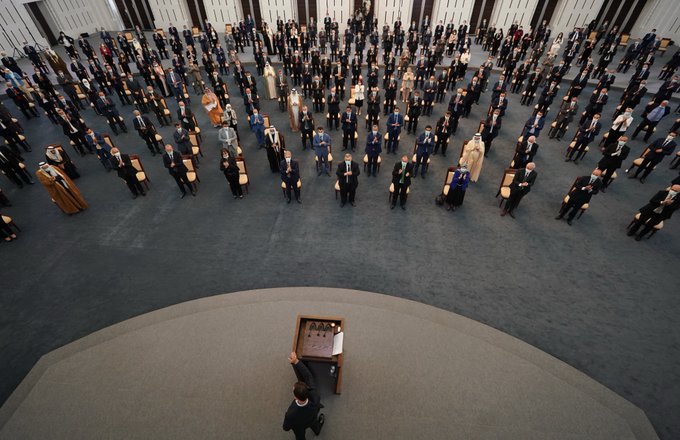 Сирискиот претседател Башар ал Асад на неколку минути го прекинал својот говор пред пратениците, бидејќи не му било добро поради низок крвен притисок, по што, продолжил со говорот, објави сирикста државна телевизија.
Говорот, кој требало да биде одржан околу пладне, ќе биде прикажан на телевизија во целост во 18.30 часот, по локално време. Телевизијата не објави други детали за инцидентот.
Некои медиуми пак шпекулираат за можен срцев удар.
According to #Assad's media, the speech interrupted for couple minutes as Assad lost his balance due to low blood pressure.

The speech will be published as usual with delay. I doubt they will show Assad as he fell.#Syria #SyriaHighlights https://t.co/bAVzNjgnKC

— Mohamed Al Neser 🦅 (@M_Alneser) August 12, 2020
" Тоа беше последица од пад на крвниот притисок, по што претседателот продолжи нормално со говорот" објави телевизијата.
Државните медиуми во текот на денот најавија дека Асад ќе одржи говор пред пратениците, откако минатиот месец беа одржани парламентарни избори за кои опозицијата и независните набљудувачи тврдат дека се фарса во земјата со која владее партијата "Баас".
Медиумите ретко известуваат за здравјето на 55-годишниот сириски претседател, кој авторитарно управува со земјата, во која речиси десет години беснее војна во која стотици илјади луѓе загинаа, а милиони се протерани и раселени.