Конгресменот Крис Марфи: Трамп го упропасти нашиот пуч во Венецуела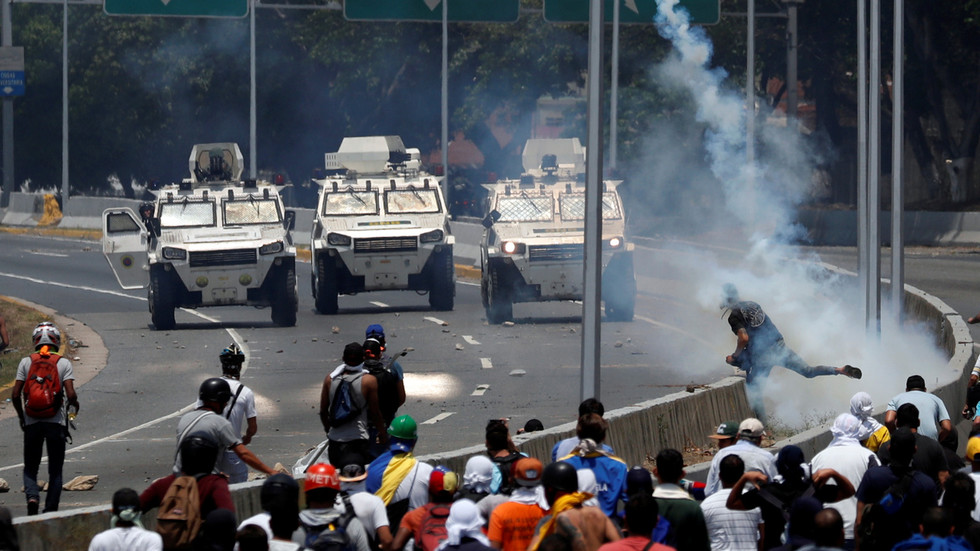 Поплаките на Демократската партија од претседателот Доналд Трамп се многубројни, но сепак најновите можеби се најбизарни досега. Еден сенатор тврди дека дрскиот карактер на Трамп упропастил совршен државен удар во американски стил во Венецуела, пренесува РТ.
Да се прашуваше сенаторот Крис Марфи, лидерот на венецуелската опозиција, Хуан Гваидо, сега ќе беше во претседателската палата во Каракас по успешното соборување на претседателот на Венецуела, Николас Мадуро. И покрај поддршката што САД му ја дадоа на Гваидо минатата година, планираниот пуч на младиот политичар беше неуспешен, а Марфи го обвинува Трамп за таа загуба.
Бидејќи Комитетот за надворешни работи во Сенатот во вторникот расправал за дебаклот, Марфи го претставил списокот со жалби против главниот поттикнувач на пучот.
1/ Today, the Senate Foreign Relations Committee holds a hearing on the Trump Administration's Venezuela policy.

Short story – it's been a case study in diplomatic malpractice, and I want to tell you the quick story of how Trump's bungling has empowered a brutal dictator.

— Chris Murphy (@ChrisMurphyCT) August 4, 2020
Прво, Трамп не успеа да ги убеди Русија, Куба и Кина да го напуштат Мадуро. Што се однесува до Русија, Марфи тврди дека претседателот е свиткан околу прстот на Владимир Путин, а во однос на Кина, Марфи го критикувал Трамп зашто им дал приоритет на трговските прашања на САД пред интервенционистичките авантури во странство.
Она што следуваше, рече Марфи, беше комедија од грешки, од агитирање за неуспешно востание минатиот април без обезбедување воена поддршка за Гваидо до назначување отворен ентузијаст за промена на режимот, Елиот Абрамс, за амбасадор во Венецуела, до нејасни закани со војна од поранешниот советник за национална безбедност, Џон Болтон.
Марфи е бесен што Америка под Трамп го загубила природното право да контролира кој управува со Венецуела, посочува новинарот Глен Гринвалд.
America lost the ability to control who governs Venezuela — the natural right of the United States to do — and @ChrisMurphyCT is furious about it. https://t.co/rKcD3GFIW2

— Glenn Greenwald (@ggreenwald) August 4, 2020
Социјалистичкиот коментатор Том Војчик смета дека демократите под Бајден агресивно ќе му дадат приоритет и покомпетентно ќе организираат уште еден државен удар во Венецуела во име на препишување на оставнината на Трамп.
Last thing I'll say, Democrats will aggressively prioritize and more competently mount another VZ coup under Biden because they believe a successful Venezuelan coup will be, amongst other things, a refutiation of Trump. https://t.co/GVZ28gJnBy

— Tom Wojcik 🌹 (@TomWojcik) August 4, 2020
Она што ја илустрира серијата изјави од Марфи, коментира левичарскиот новинар Бен Нортон, е дека обидот за државен удар во Венецуела бил двопартиски.
"Барем овој прогресивен империјалистички демократ е искрен", вели Нортон.
Неуспешниот обид на Трамп за промена на режимот во Венецуела го обележа повлекувањето од ветувањето на САД дека нема да се меша во странски конфликти и војни за промена на режимот.
This thread is a masterclass in "humanitarian" liberal interventionism. The problem with Trump's Venezuela policy, argues Murphy, is not that he attempted to overthrow the government, but that his crass diplomatic style squandered a golden opportunity to overthrow the government https://t.co/phO7yiVuO0

— Michael Tracey (@mtracey) August 4, 2020
Во Каракас на власт останува Мадуро, што ги фрустрира Марфи и пратениците од обете страни на политиката, кои мислеа дека имаат златен билет со Гваидо минатата година. Самиот Гваидо, заедно со голем број опозициски политичари, ветија дека ќе ги бојкотираат парламентарните избори во Венецуела во декември тврдејќи дека Мадуро ќе изврши изборна измама за да ја одржи својата партија на власт.
©Makfax.com.mk Доколку преземете содржина од оваа страница, во целост сте се согласиле со нејзините Услови за користење.

ЕК со предлог за мигрантите: Земјите кои не ги сакаат, товарот поинаку ќе го сносат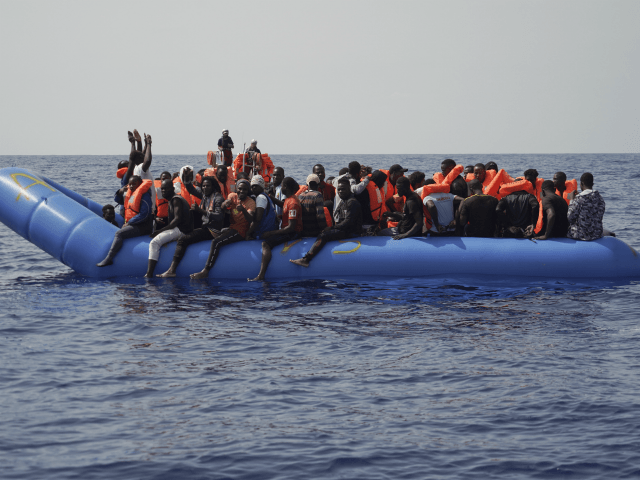 Европската комисија предложи нов Пакт за миграција и азил, кој предвидува нов пофлексибилен механизам на солидарност меѓу членките и кој на оние членки кои не сакаат да примат азиланти им овозможува својот придонес да го дадат така што ќе преземат обврска за враќање на нелегалните мигранти.
Новиот механизам за солидарност треба да воведе поправеден пристап кон системот за азил, кој ќе одржува различни предизвици поради различните географски локации и ќе осигури дека секој придонесува преку солидарност, така што товарот за прифаќање на нерегулирани пристигнувања ќе го понесе не само една земја-членка, туку и ЕУ како целина.
Европската унија со години се обидуваше да ја промени својата политика за азил по големиот прилив на мигранти во 2015 и 2016 година. Претходниот предлог на Комисијата за реформа на Даблинската регулатива во мај 2016 година не помина како резултат на противењето на некои земји-членки за обврзувачки квоти за распределба на бегалците.
Комисијата потоа предложи воведување автоматски механизам за дистрибуција на барателите на азил од страна на земјите-членки во случаи кога бројот на бегалци во надворешните земји-членки нагло се зголемува.
Предлогот се обиде да го олесни товарот со кој се соочуваат јужните членки на Европската унија Италија и Грција, во кои бегалците влегуваат први. Предлогот наиде на жесток отпор кај некои земји-членки, особено во Полска, Унгарија и Словачка.
Според новиот предлог, земјите-членки кои не сакаат да примаат баратели на азил ќе можат да понесат дел од товарот преземајќи го враќањето на илегалните мигранти во земјите од каде што дошле.