Кучето на Борис Џонсон кашлало и одбивало да оди на прошетка, имало корона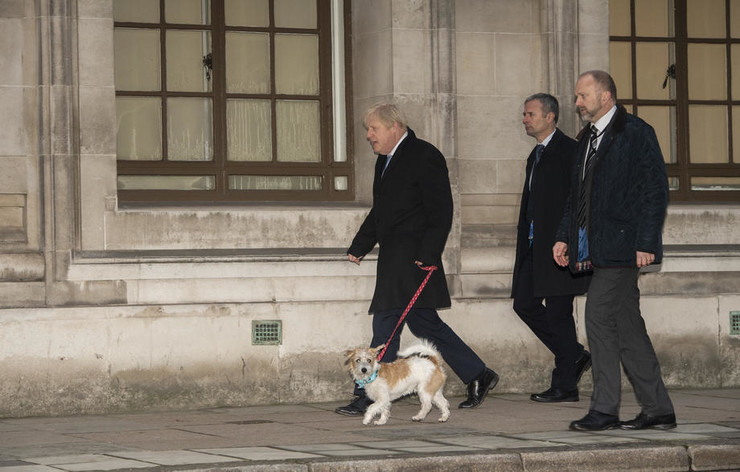 Додека Борис Џонсон се борел со коронавирусот во болница, неговиот џек расел териер Дилин кашлал, бил слаб и одбивал да оди на прошетка, пишува британски "Мирор".
Џонсон беше хоспитализиран во болницата Сент Томас во април со треска и кашлица, а сите негови блиски луѓе завршија во самоизолација, вклучително и свршеницата Кери Симондс и министерот за здравство Мет Хенкок, кои исто така се заразија.
Симондс тогаш била бремена, па заедно со Дилин биле во самоизолација во куќа во јужен Лондон каде што живее Џонсон.
Poor @Number10Doggo 🤒🐕 Boris's dog Dilyn believed to have caught Covid during No 10 outbreak https://t.co/ynkG2Y4YVz via @MetroUK

— Dylan Jeffrey 🙏 (@DylanJeffrey) November 30, 2020
"Познато е дека вирусот ги зарази сите на Даунинг стрит, но се чини дека и малиот Дилин се заразил", изјави извор од Кабинетот на премиерот за "Сан", додавајќи:
"Тие не го тестираа, затоа не можеме да бидеме сигурни, но во исто време кога Џонсон беше на интензивна нега, а Симондс почна да ги покажува првите симптоми, Дилин беше многу летаргичен, уморен и не се однесуваше како и обично. Кога гледам наназад во тоа време,  можно е и тој да бил заразен. За среќа, и тој и премиерот закрепнаа".
Официјалниот научен совет на Владата вели дека нема докази дека вирусот може да се пренесе од домашни миленици или дека нивните сопственици можат да им го пренесат ним, но кучињата можат да се заразат и да имаат полесни симптоми.
Бидејќи не бил тестиран, не се знае со сигурност дали Дилин бил заразен со корона или бил само летаргичен бидејќи му недостигал сопственикот.
©Makfax.com.mk Доколку преземете содржина од оваа страница, во целост сте се согласиле со нејзините Услови за користење.

Бретон: Во ред е членките на ЕУ да набавуваат кинески и руски вакцини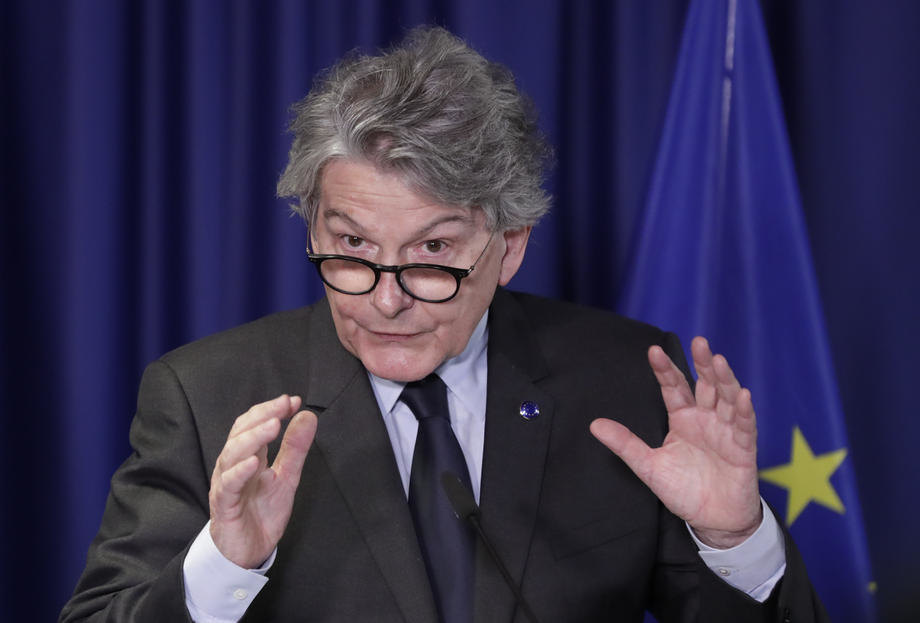 Комесарот за внатрешен пазар на ЕУ, Тиери Бретон изјави дека е во ред доколку членките на Унијата сакаат да набават вакцини против коронавирусот од руско и кинеско производство.
Бретон го поздрави потегот на Австрија и Данска да соработуваат со Израел во врска со вакцините, пишува "Политико".
"Немам страв дека тоа е насочено против кого било. Тоа е само подобрување на глобалната соработка", рече Бретон.
Бретон е одговорен за разговори со претставници на компаниите "Астра зенека", "Фајзер" и "Модерна", кои произведуваат вакцини против коронавирус.
Запрашан да даде коментар за интересот на Унгарија, Словачка, Полска и Чешка за руската вакцина "спутник В", тој рече дека сите дози што ги добиваат тие земји се само капка во морето.
"Она што сега ни треба се дози, а не нови вакцини", рече Бретон, додавајќи дека Унгарија примила 40.000 дози од руската вакцина и дека се потребни милиони, а земјите членки ќе добијат милиони дози вакцини со помош на ЕУ.