Лавров: Западот ни објави целосна хибридна војна – го прифаќаме предизвикот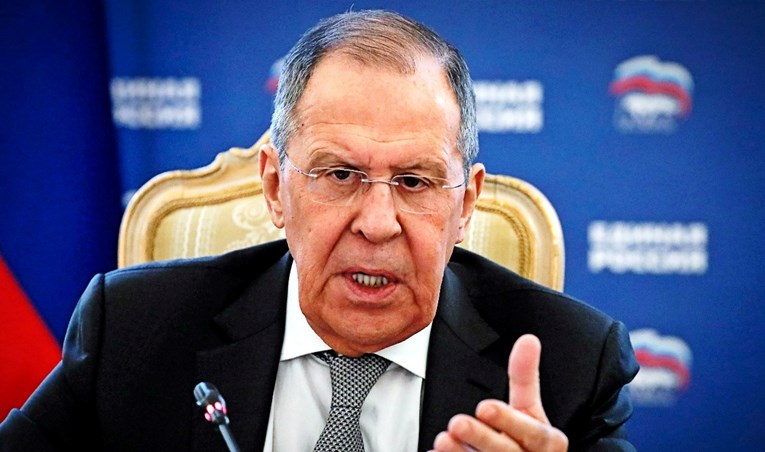 Рускиот министер за надворешни работи Сергеј Лавров денеска изјави дека Западот и објавил "тотална хибридна војна" на Русија и дека е тешко да се предвиди колку долго ќе трае.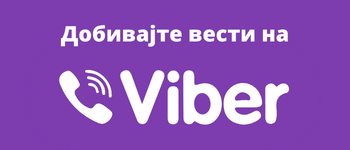 " Целиот западен свет ни објави тотална хибридна војна и тешко е да се предвиди колку ќе трае сето ова, но јасно е дека последиците ќе ги почувствуваат сите без исклучок", рече Лавров, пренесува "Ројтерс".
На осумдесет дена од почетокот на конфликтот во Украина, Лавров укажа на санкциите наметнати на Москва и посочи дека напорите на Западот да ја изолира Русија се осудени на неуспех, посочувајќи дека "односите на Русија со Кина, Индија, Алжир и Земјите од Заливот се важни".
" Направивме се за да избегнеме директен конфликт, но сега, кога е фрлена ракавицата, ние, се разбира, ќе го прифатиме предизвикот", рече Лавров, додавајќи дека санкциите не се нови за Русија, бидејќи "тие беа речиси секогаш таму", на еден или друг начин", пренесува британската агенција.
©Makfax.com.mk Доколку преземете содржина од оваа страница, во целост сте се согласиле со нејзините Услови за користење.

(Видео) Песочна бура го парализира Блискиот Исток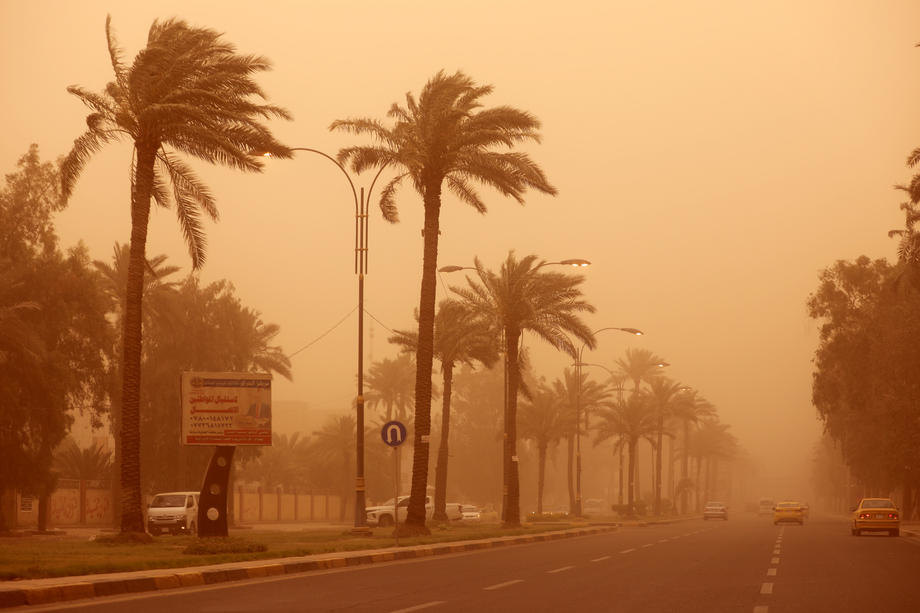 Во делови од Блискиот Исток, на жителите им е кажано да останат во своите домови, додека летовите се откажани поради најновата песочна бура, за која се вели дека е без преседан во регионот, пренесуваат светските медиуми.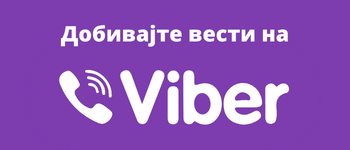 Невремето во последните недели испрати илјадници луѓе од Блискиот Исток во болници, најмалку едно лице загина во Ирак и три во Сирија, пренесува Танјуг.
Another day, another sandstorm! It's boiling hot too! 🥵 Feel like I'm in some sort of Apocalyptic movie 😂 #sandstorm #kuwait pic.twitter.com/snMSzLxMLf

— Miss D Head of PE 🇰🇼 (@MissDHeadofPe1) May 23, 2022
Невремето зафати и делови од Иран, Кувајт и Саудиска Арабија.
Метеоролошките експерти и официјални лица ги обвинуваат климатските промени и слабите регулативи на владите на тие земји за ваквата состојба.
Песочните бури се потпомогнати од сезонските ветрови и се типични за периодот од доцна пролет до лето, велат упатените.
Сепак, според најновите анализи, оваа година бури во Ирак имало речиси секоја недела, почнувајќи од март.
Од Ријад до Техеран во понеделникот небото беше портокалово поради песочната бура, објавија тамошните медиуми.
Ирачките власти прогласија национален ден, апелирајќи до владините претставници и жителите да останат дома, бидејќи се предвидува дека невремето ќе ја погоди земјата по десетти пат во претходните два месеци.
Министерството за здравство подготви резерви на кислород во медицинските установи и областите кои ќе бидат најмногу погодени.