"Ламборгини" ќе произведе хируршки маски за да помогне во борбата против Ковид-19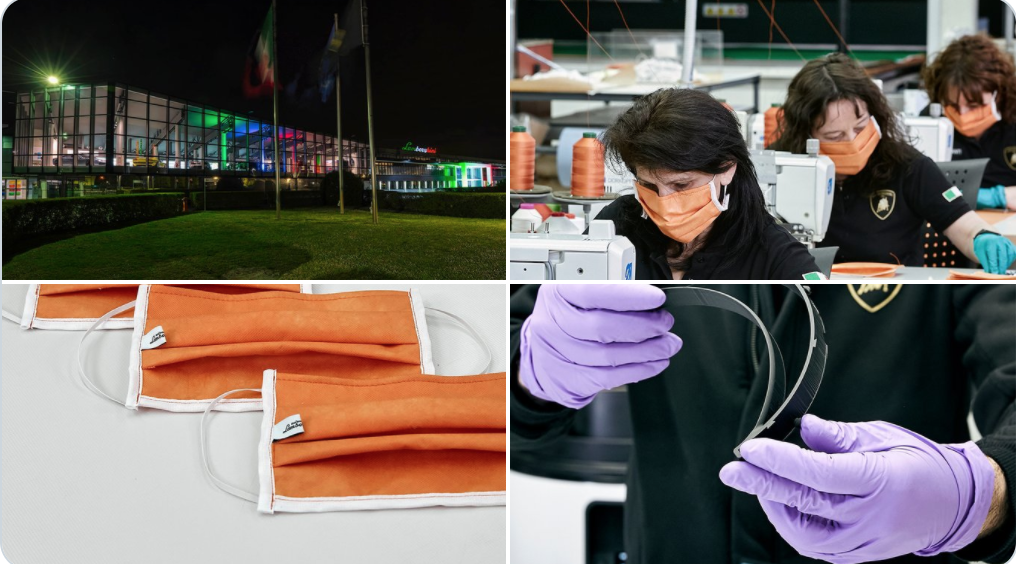 Италијанскиот производител на луксузни автомобили "Ламборгини" претвори некои оддели во својата фабрика "Сант'Агата болоњезе" во погони за производство на хируршки маски и заштитни штитници од плексиглас за да помогне во борбата против епидемијата на Ковид-19 во земјата, пренесува "Спутник".
Медицинските материјали, произведени во соработка со Универзитетот во Болоња, ќе бидат доставени во болницата "Сант Орсола-Малпиги" во Болоња, се вели во соопштението на официјалната веб-страница на компанијата.
Автомобилскиот производител ќе произведува 1.000 маски и 200 заштитни штита од плексиглас на ден.
We have converted some departments of our factory to produce surgical masks and protective plexiglass shields in collaboration with @UniboMagazine which will be delivered to the Sant'Orsola-Malpighi Hospital in Bologna: https://t.co/9v87WPjooL#IoRestoAcasa #StayHome pic.twitter.com/FAsBbRT3c0

— Lamborghini (@Lamborghini) March 31, 2020
"Во вонредна состојба, како што е оваа, чувствуваме потреба да дадеме конкретен придонес. Ние ќе ја добиеме оваа битка заедно со тоа што ќе работиме во единство поддржувајќи ги оние што секојдневно се во првите борбени редови против оваа пандемија", рече Стефано Доменикали, претседател и извршен директор на "Аутомобили ламборгини".
Италија извесно време соборува мрачни рекорди во однос на бројот на починати од новиот коронавирус регистриран во текот на 24 часа, при што повеќе од 600 луѓе дневно умираат од овој вирус.
Италија останува најтешко погодена европската земја од Ковид-19 со речиси 105.800 заразени и повеќе од 12.400 смртни случаи, според статистиката на Универзитетот "Џон Хопкинс".
©Makfax.com.mk Доколку преземете содржина од оваа страница, во целост сте се согласиле со нејзините Услови за користење.

Косово покрена нова трговска војна со Србија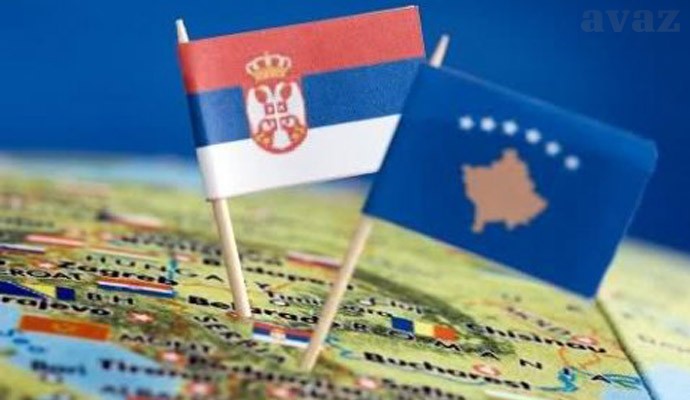 Косовската влада го забрани увозот на стоки од Србија, доколку во документите не стои "Република Косово", објави Приштина во неделата, потег што официјален Белград го смета за полош од воведувањето на данок од 100 проценти во 2018 година.
"Дијалогот е на респиратор", рече српскиот министер за надворешни работи Ивица Дачиќ, илустрирајќи ги односите, откако косовската влада донесе одлука за рестриктивната мерка.
Со неа се забранува увоз на производи доколку на документите не е назначено "Република Косово" и се воведува обврска секое возило со стока од Србија да има посебна дозвола.
"Во трговските односи со Србија, забранета е употреба на документи за земјоделски и индустриски производи кои користат имиња на земји или содржат други елементи што се во спротивност со уставот и законодавството на Косово", соопшти косовската влада.
На 31 март, Косово одлучи постепено да воведе реципрочни мерки за Србија, кои треба да ја заменат стопроцентната царина за стока, воведена во 2018 година од претходната влада на Рамуш Харадинај. Надоместокот за стока од Босна и Херцеговина беше укинат без реципрочни мерки.
Дачиќ изјави дека со прифаќање на новите мерки, Србија ќе го признае Косово и предупреди дека нема да има продолжување на дијалогот сè додека косовската влада не се повлече.
"Ние немаме намера да го продолжиме дијалогот додека не се укинат таксите. Тоа е неприфатливо за нас и негација на сите договори. Со право очекуваме реакција од меѓународната заедница", рече тој.
Откако најмалку два камиони стоки од Србија се вратија од границата со Косово, директорот на владината канцеларија за Косово, Марко Ѓуриќ, побара итна реакција од меѓународната заедница.
"Владата на Приштина воведе нова трговска блокада на стоки од централна Србија. Овој нелегален чин е исто така спротивен на здравиот разум и ги поткопува европските вредности и егзистенцијалните интереси и на Албанците и на Србите", рече Ѓуриќ на Твитер.
Владата на поранешниот косовски премиер Рамуш Харадинај воведе 100 проценти давачки за стоки од Србија и БиХ во ноември 2018 година. Овој потег го прекина дијалогот посредуван од ЕУ меѓу Белград и Приштина. По изборите во Косово во октомври минатата година, тогашниот лидер на опозицијата, а денес техничкиот премиер, Албин Курти, вети дека ќе ги укине даноците и ќе ги замени со реципроцитет.
Новиот специјален претставник на ЕУ за дијалогот меѓу Приштина и Белград и Западен Балкан, Мирослав Лајчак, рече дека е разочаран од последната одлука на косовската влада.
Лајчак на Твитер објави дека еднострани акти ја поткопуваат можноста за продолжување на дијалогот и мора веднаш да се повлечат.
"Брисел очекува обете страни во дијалогот да ги спроведат и почитуваат претходните договори", рече Лајчак.
Договорот од Брисел за нормализација на односите меѓу Белград и Приштина беше потпишан на 19 април 2013 година и обете страни меѓусебно се обвинуваат за кршење на истиот.
Клучната забелешка на Белград е дека Приштина не ја исполнила својата обврска да формира Унија на српски општини во Косово, што Србија ја смета за клучна за безбедноста и самоуправата на Србите.