Магазинот "Тајм" повторно го провоцира Трамп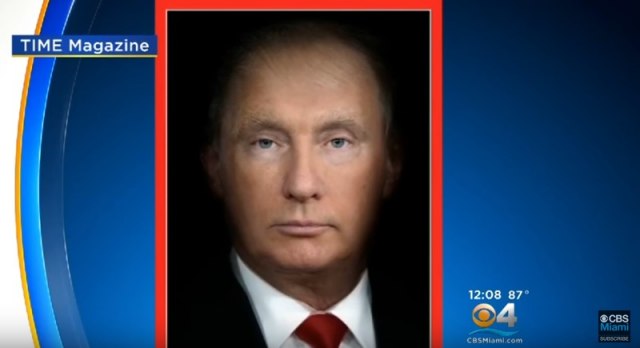 Втор месец по ред магазинот "Тајм" на насловната страница става провокативна илустрација од претседателот на САД, Доналд Трамп.
Овој пат лицата на американскиот претседател и неговиот руски колега Владимир Путин се графички поврзани во еден лик.
For the second month in a row, Time magazine has put a provocative photo illustration of President Trump on its cover — this time, morphing him into Russian President Vladimir https://t.co/BeNj16dU7n pic.twitter.com/tqfUulRXwN

— CNN International (@cnni) July 20, 2018
Во ваквата комбинација на лицата, препознатливата коса, веѓите и обликот на устата на Трамп се поврзани со носот и сините очи на Путин.
"Фотографската илустрација е дело на визуелната уметница Ненси Барсон и одбележува еден специфичен момент во американската надворешна политика, по историскиот состанок меѓу Трамп и Путин во Хелсинки", наведува Си-ен-ен.
И претходната насловна страница на "Тајм" предизвика многу контроверзии во американската јавност бидејќи Трамп беше претставен надвиснат над мало девојче, илегална мигрантка од Мексико, едно од најмалку 2 500-те деца одвоени од своите родители поради миграциската политика на американскиот претседател.
©Makfax.com.mk Доколку преземете содржина од оваа страница, во целост сте се согласиле со нејзините Услови за користење.

Рендгенски снимки покажуваат како вакцината ги штити белите дробови од Ковид-19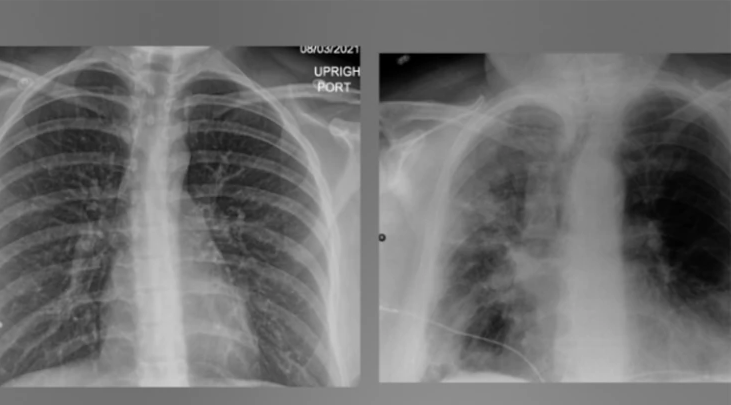 Во целиот свет, бранот на делта варијантата доведе до зголемување на бројот на заразени со коронавирус. Истата ситуација беше забележана и во болница во Сан Диего, каде докторот Алберт Хсијао, радиолог, ги споредува снимките на вакцинирани и невакцинирани лица.
На прашање на американската телевизија Еј-би-си дали има разлики во клиничката слика кај вакцинирани и невакцинирани луѓе, тој наместо класичен одговор испратил две фотографии. Лево е снимка од белите дробови на вакцинирано лице, а десно на невакцинирано лице.
"Како што можете да видите, разликата помеѓу двете снимки е драстична. На првата снимка е забележливо ова црнило, тоа е воздух во белите дробови, тие се полни со воздух и тоа е добро. На втората слика е белина, како магла. Тоа се белите дробови на невакцинирано лице и тука е видливо како ги оштетува инфекцијата, тоа бело се оштетувања од вирусот, а и самиот вирус", вели докоторот.
Преку снимките, всушност, може да се види како функционираат вакцините, тие го препознаваат вирусот како туѓо тело и кога некое лице ќе се зарази, веднаш го мобилизираат имунолошкиот систем да се брани. Вакцината го забавува ширењето на вирусот и спречува да се размножи толку многу што станува смртоносен, всушност купува време за вашиот имунолошки систем да може да се бори против ковид, oбјаснува докторот.
"Ако треба да ви се нацрта како функционираат вакцините преку конкретен пример, токму тоа можете да го видите тука", посочува докторот од Калифорнија.