Милиони жени во Мексико останаа дома протестирајќи против насилството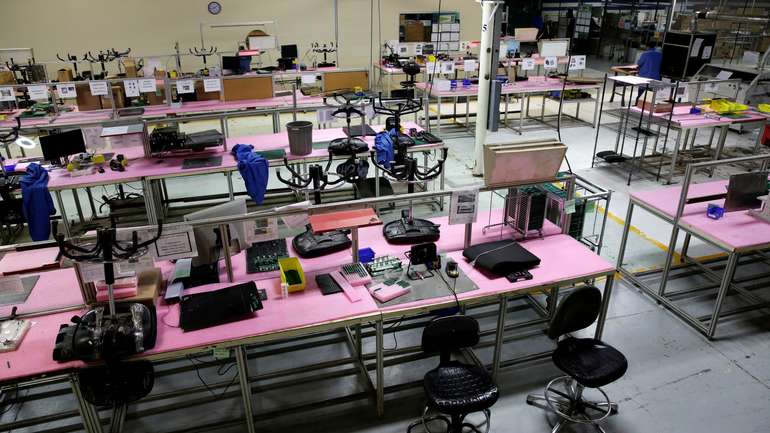 Милиони жени во Мексико не отишле на работа, во училишта или владини служби, придружувајќи се на вториот ден на протестите против насилството и мачо културата.
Целта на штрајкот, под слоганот "Ден без нас", е да се покаже каков би бил животот ако жените исчезнат од општеството.
Оваа форма на протест доаѓа по масовните демонстрации што се одржаа на Меѓународниот ден на жената, пренесува "Ројтерс".
Во северниот дел на Мексико, во градот Сиудад Хуарез на границата со САД, фабриките се невообичаено тивки затоа што многу жени останаа дома.
На протестот им се придружија и домородните жени на југ, како и работничките од Министерството за надворешни работи.
Видеата објавени на интернет покажуваат празни работни маси на вработените во министерството и пораки на столовите со кои се опоменува за насилството врз жените.
Паола Рохас, колумнистка на весникот "Ел универзал", го остави празен својот простор во весникот, освен хаштагот во знак на поддршка на протестите.
Мексиканскиот претседател Андрес Мануел Обрадор налути голем број жени минатата недела посочувајќи дека конзервативците и другите критичари на неговата влада се инфилтрирале во протестите.
©Makfax.com.mk Доколку преземете содржина од оваа страница, во целост сте се согласиле со нејзините Услови за користење.

Иранец ја обезглавил 13-годишната ќерка во убиство за заштита на честа
Иранските власти уапсија Иранец кој ја обезглавил ќерката тинејџерка на спиење минатата недела, пренесува ИРНА. Злосторството, наводно, се случило откако избегала од дома со еден постар маж, со што случајот се третира како убиство за заштита на честа.
Ромина Ашрафи (13), наводно, избегала од својот дом во северната провинција Гилан, против волјата на нејзиниот татко, со 35-годишен маж со кој се вљубила. Според иранскиот исламски закон, на девојчињата им е дозволено да стапат во брак од 13-годишна возраст иако просечната возраст за брак е 23.
"Откако полицијата ја пронашла и ја вратила дома, таткото на Ашрафи со срп ѝ ја отсекол главата додека таа спиела. По убиството, тој бил уапсен и го признал злосторството во локалната полициска станица", потврдил гувернерот на Талеш за ИРНА. Тој додал дека понатамошните детали за овој случај ќе бидат објавени по правниот процес.
#Iran #honorkilling Teenage #girl elopes with lover, is caught by police & forced back home, where father stabs her to #death. Father won't be charged with premeditated #manslaughter under law.
Shocking!#Women#human_rights#honor_killing#Romina#قتل_ناموسی#زنان#رومینا_اشرفی pic.twitter.com/uDPBWcwPoS

— Sarbas Nazari (@Sarbas1982) May 26, 2020
Гневот поради убиството се рашири на социјалните мрежи по извештаите дека властите добиле повторени предупредувања оти Ашрафи ќе биде во опасност ако биде принудена да се врати дома. Како законски старател на жртвата, таткото не се квалификува за исламскиот исклучок "кисас", што овозможува полесни казни во случаи на одмазда за правда. Сепак, тој се соочува со мала, десетгодишна казна затвор за извршување на ѕверството.
Иранскиот претседател, Хасан Рохани, го повика својот кабинет да донесе построги казни за убиствата за заштита на честа, генерално извршени од роднини кои веруваат дека нивната чест е извалкана како резултат на сексуалното однесување на нивен роднина.
Нема официјална статистика за бројот на убиства за заштита на честа во Иран иако некои студии проценуваат дека тие претставуваат 20 отсто од случаите на убиства. Овие бројки фрлаат уште посилна светлина врз застрашувачкото кршење на човековите права во земјата, во голема мерка инспирирани од строгото придржување кон шеријатот, односно исламскиот закон.