Ново правило на ниво на ЕУ: ковид-сертификатите важат 9 месеци, а со бустер-доза неограничено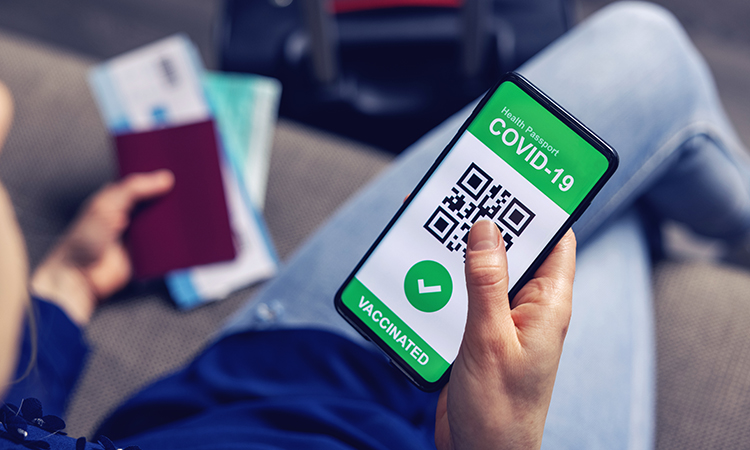 Европската комисија денеска донесе регулатива за важност на ковид-сертификатите во период од девет месеци, односно точно 270 дена од примарната вакцинација.
Под примарна вакцинација се подразбира вакцинација со две дози од "Астра зенека", "Фајзер" или "Модерна" или една доза "Џонсон и Џонсон".
Новата регулатива ќе биде обврзувачка за сите 27 земји членки од 1 февруари, соопштија официјални лица.
Today, we adopt a binding acceptance period of 9 months for vaccination certificates for intra-EU travel.

A harmonised validity period for #EUCOVIDCertificate is a necessity for safe free movement and EU level coordination.

— European Commission 🇪🇺 (@EU_Commission) December 21, 2021
Регулативата ќе ја замени необврзувачката препорака на Европската комисија од ноември.
Така, врз основа на оваа одлука земјите членки на ЕУ ќе мора да дозволат пристап за патниците што ги примиле пропишаните дози.
Исклучок ќе биде влошување на состојбата кога ќе може да се воведат дополнителни ограничувања како карантин или негативни тестови.
Новите правила, според агенцијата "Ројтерс", се однесуваат само за меѓународни патувања.
Владите на секоја земја членка на ЕУ ќе може да одредат свое времетраење на ковид-сертификатите што се користат за влез на настани на територијата на тие држави, пренесе "Ројтерс".
Неколку земји, како Италија, Грција и Португалија, сега од целосно вакцинираните патници бараат и негативни тестови.
Со примена на бустер-доза од вакцината важноста на ковид-сертификатите засега ќе биде без временско ограничување, со оглед на тоа што сè уште нема доволно информации за времетраењето на заштитата што ја обезбедува бустер-дозата, изјавиле официјални претставници за "Ројтерс".
©Makfax.com.mk Доколку преземете содржина од оваа страница, во целост сте се согласиле со нејзините Услови за користење.

Италијанци очајни за сертификат: Итно барам некој да ме зарази, подготвен сум на сè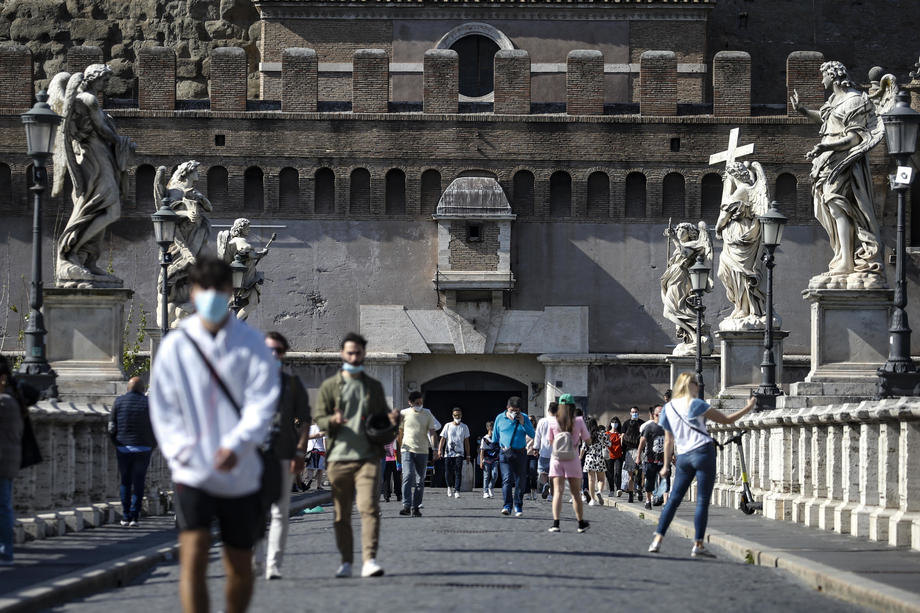 И додека многу европски земји ги олеснуваат мерките, Италија од 1 февруари воведува нови. Токму поради тоа се случуваат и многу малверзации во однос на добивање зелена карта, која на луѓето им е потребна за нормално функционирање.
Во меѓувреме, сè почесто се организираат забави за време на коронавирусот со луѓе кои се позитивни на ковид, со цел да се заразат други и со тоа да се избегне вакцинација, т.е. добијте супер зелена пропусница заснована на лекување од ковид.
Италијанските медиуми јавуваат дека многу луѓе оставаат реклами на социјалната мрежа "Телеграм", за да можат да се заразат со вирусот.
"Јас сум во околината на градот Агриџенто, итно барам лице кое е позитивно на ковид со паричен надомест" или " Живеам во Тоскана и сум позитивен"; " Барам позитивна личност во Верона"; " Барам некој да ме зарази, подготвен сум на сш, плаќам, кој било дел од Италија" итн.
Многумина се подготвени да платат за да се заразат, бидејќи во последно време повеќето позитивни луѓе во Италија поминале со симптоми на блага настинка.
Дури и луѓето кои не одат на забави едноставно тропаат на вратата на позитивниот сосед за да пијат кафе со него со надеж дека ќе се заразат и тие со вирусот.
Тестовите за ковид можат да се направат во аптеките или на пунктови поставени од здравствениот систем. За да се регистрираат дека имаат позитивен тест Италијанците се справуваат на два начина:
Или знаат фармацевт кој е спремен да напише лажен резултат од тестот, или некој што е заразен доаѓа во аптеката со здравствена книшка на лице што сака да добие позитивен тест.
Имено, во аптеките, покрај здравствената книшка не се бара лична карта. Важно е лицето да е од ист пол и возраста да одговара на личноста од книшката.