Норвешка сака да наметне родово рамноправен ислам со квоти за жените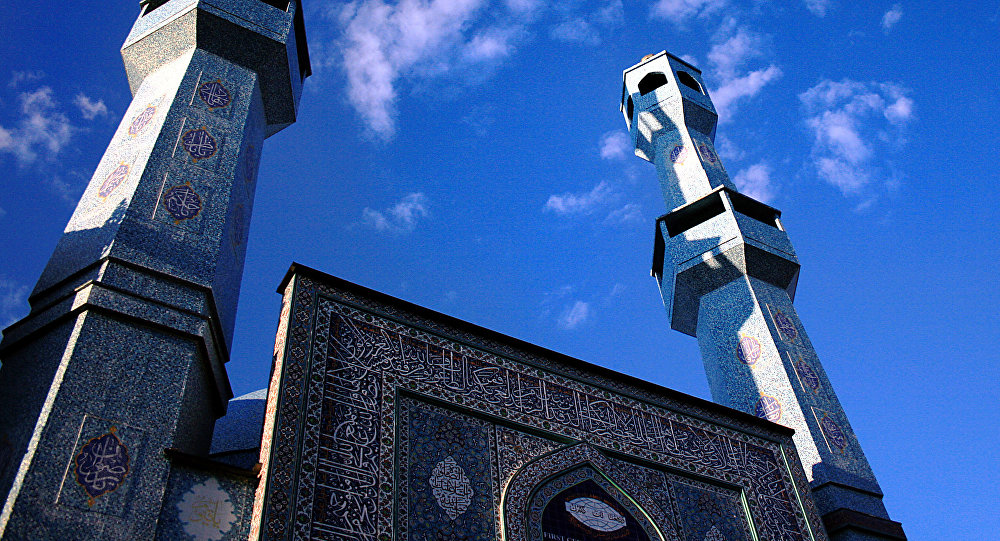 Четири од најголемите и најстари џамии во Осло немаат жени како членови на одборот, а градските власти имаат намера да ги поправат тоа со воведување квоти и закана за повлекување на државната поддршка, пренесува националната радиотелевизија НРК.
Норвешката Лабуристичка партија побара квоти за родова еднаквост во одборите на џамиите за да се поправи изместената родова рамнотежа. Според норвешкиот закон, жените мора да сочинуваат најмалку 40 отсто од членовите на одборот.
Во моментов, 71,6 отсто од норвешките џамии немаат жени членови на одборот и покрај тоа што добија близу 170 милиони норвешки круни (20 милиони долари) државна помош. Во четирите најголеми џамии во Осло, и покрај вкупно 23.221 членови, ниту еден член на одборите не е жена.
"Сакаме да ја изгубат државна помош ако немаат најмалку 40 отсто жени во нивните одбори. Ова не е приватна работа; државата обезбедува 400 милиони норвешки круни за поддршка на верските заедници. Исто така, мора да бидеме во можност да поставуваме барања", рече градоначалникот на Осло, Рејмонд Јохансен, од Лабуристичката партија.
Според него, ова е јасна повреда на норвешките насоки за родова еднаквост. Норвешкото законодавство обезбедува правила за полова распределба во голем број различни видови одбори, и јавни и приватни. Во големите одбори со десет или повеќе члена, двата пола мора да бидат застапени со најмалку 40 отсто.
Во меѓувреме, вкупниот процент на жени во сите норвешки џамии во анкетата се мизерни 8 отсто, односно 68 жени од 845 членови на одборот. Спротивно на тоа, 59 отсто од членовите на одборот на Норвешката црква се жени. Јохансен смета дека бројките се разочарувачки.
"Гледам продолжување на структурите во кои мажите имаат моќ и во општеството и во семејството. Секој поединец, без оглед на нивниот пол, мора да ги има истите права и можности да влијае", објасни тој.
Притисокот за родова еднаквост од Лабуристичката партија ги подели политичкиот естаблишмент и општеството во Норвешка. Министерот за деца и семејство, Кјел Инголф Ропстад, од Партијата на христијанските демократи, ги нарече резултатите на џамиите во родовата еднаквост разочарувачки, но е против насилно втурнување на жените.
"Мислам дека ова е лош предлог од Лабуристичката партија. Мора да постои висок праг за регулирање на верските заедници бидејќи верската слобода мора да биде силна во Норвешка", рече Ропстад.
Уни Викан, социјален антрополог кој се фокусира на муслиманските земји, го нарече предлогот на лабуристите креативен бидејќи ги предизвикува џамиите. Според неа, не постои контрадикција меѓу религиската слобода и барањето поголемо учество на жените. Таа ја наведе Црквата на Норвешка, која од цврсто "не" за женско свештенство сега има 15 отсто жени  пастори.
Басим Гозлан од џамијата "Рабита" во Осло, каде што двајца од осумте члена во бордот се жени, е со позитивен став да има повеќе жени, но тоа да не се направи на принуден начин. Во моментов, 59 муслимански верски заедници со над 80.000 членови имаат седиште во Осло.
©Makfax.com.mk Доколку преземете содржина од оваа страница, во целост сте се согласиле со нејзините Услови за користење.

Адвокатот на Трамп: Во лаптопот на синот на Бајден има фотографии од малолетни девојчиња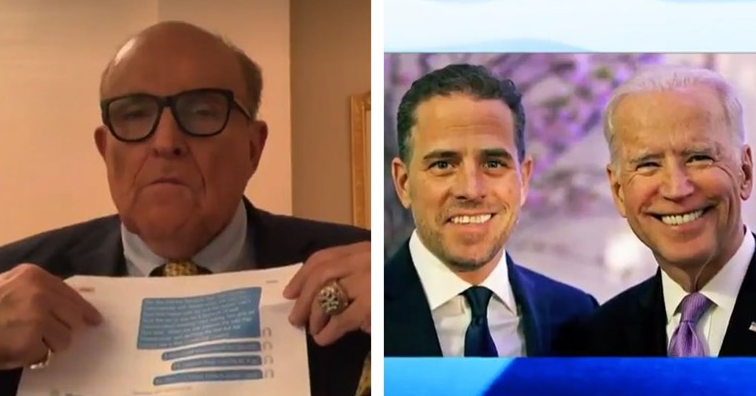 Голем скандал со електронската пошта на синот на поранешниот американски потпретседател и актуелен кандидат за претседател, Џо Бајден, избувна кога конзервативниот таблоид "Њујорк пост" објави ексклузивен извештај со содржината на електронските пораки, со бомбастични обвинувања против Бајден Јуниор, но и против татко му.
Харддискот со овие непроверени пораки, кои наводно доаѓаат од лаптопот што Хантер Бајден го оставил на сервис, но заборавил да си го подигне, до "Њујорк пост" ги доставил адвокатот на американскиот претседател, Доналд Трамп, и поранешен градоначалник на Њујорк, Руди Џулијани.
DEVELOPING: @RudyGiuliani displays a "very, very sensitive" alleged text message from Hunter Biden, which he claims to have handed over to the Delaware state police. @gregkellyusa https://t.co/VlT7z8drtO pic.twitter.com/nzbzAb9QbF

— Newsmax (@newsmax) October 20, 2020
Покрај обвинувањата за корупција, засновани на толкувањата на преписката на Хантер Бајден со деловни партнери во Украина и Кина, Џулијани сега отиде чекор подалеку тврдејќи дека на неговиот лаптоп пронашол многубројни фотографии од малолетни девојчиња, како и преписка на Хантер и Џо Бајден, каде што синот му се жали на таткото дека неговата партнерка на нивниот заеднички психијатар му рекла дека тој се однесувал сексуално несоодветно кон 14-годишно девојче.
Џулијани во интервју за конзервативниот портал "Њузмакс" изјави дека го предал лаптопот на полицијата во Делавер. Јавниот обвинител на таа сојузна држава, од каде што потекнува Бајден, изјавил дека полицијата го проследила материјалот до ФБИ и дека има континуирани прашања во врска со веродостојноста на овие тврдења што ФБИ ќе ги испита.
Трамп во меѓувреме побара од јавниот обвинител да ги испита обвинувањата што произлегуваат од електронската пошта со сомнително потекло за потенцијално нелегалните финансиски активности на Хантер Бајден, како и можниот судир на интереси и корупција на неговиот татко Џо Бајден додека тој бил потпретседател на Соединетите Американски Држави (2008-2016 година).
Од друга страна, многу американски медиуми и опозициски политичари изразија сомневање дека контроверзните електронски пораки биле хакирани и проследени до Џулијани како дел од новата кампања за мешање во изборите во САД – исто како во 2016 година кога американската разузнавачка заедница откри дека руски разузнавачи ја хакирале електронската пошта на претставникот на Демократската партија и шеф на кампањата на Хилари Клинтон, Џон Подеста, а потоа ги проследиле до "Викиликс", така што нивното излегување во јавноста, заедно со ширењето дезинформации и теории на заговор на социјалните мрежи, ги одвратило Американците да гласаат за Клинтон.