Палестинците ќе ги прекинат врските со земјите со амбасади во Ерусалим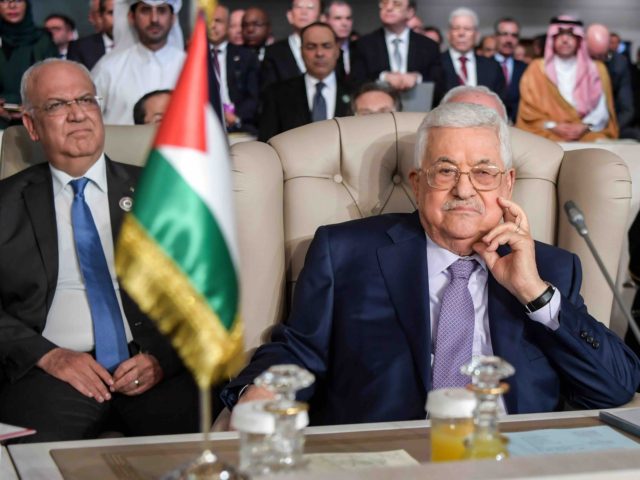 Палестинските власти во неделата предупредија дека ќе ги прекинат врските со која било земја што ќе отвори своја амбасада во Ерусалим, откако Србија, Косово и Малави ги објавија своите намери да отворат дипломатски мисии во израелската престолнина.
"Палестина ќе ги прекине односите со која било земја што ќе ја премести или отвори своја амбасада во Ерусалим. Прекршувањето на меѓународното право е знак на слабост, а не на сила", напиша на Твитер високиот палестински претставник Саеб Ерекат.
"Насилната окупација, дефинирана од меѓународното право, на туѓа територија е највисока форма на тероризам. Доста е лага и уцена. Никој не може да ги нормализира израелските населби, анексијата и окупацијата ", продолжи Ерекат.
Ерусалим во ниту еден момент не бил палестинска територија. Источниот дел на градот – кој 19 години беше под јорданска окупација – беше ослободен од Израел за време на одбранбената шестдневна војна во 1967 година.
Palestine will sever its relations with any country that will move or open its embassy to Jerusalem.We urge all nation states to abide by international law ,including security council resolutions 478 and 2334 . Violating int. law is a sign of weakness not strength

— Dr. Saeb Erakat الدكتور صائب عريقات (@ErakatSaeb) September 6, 2020
Израел го официјализираше тој потег во 1980 година со Основниот закон – Ерусалим, кој ја потврди заштитата на светите места во Ерусалим за сите религии. Тој закон беше отфрлен во ОН и меѓународната заедница оттогаш го избегнува признавањето на Ерусалим за главен град на Израел. Источниот дел на градот беше предвиден во неколку мировни планови како главен град на идната палестинска држава – вклучувајќи го и планот на претседателот Доналд Трамп.
Единствените две земји кои ги преместија своите амбасади од Тел Авив во Ерусалим се САД и Гватемала. Австралија, Бразил, Хондурас и Унгарија отворија дипломатски трговски мисии во главниот град на Израел.
Новоназначениот претседател на Малавија, Лазарус Чаквера, евангелистички ревносен поддржувач на Израел, во саботата ја објави својата намера да ја отвори првата амбасада на неговата земја во Ерусалим. Ако Чаквера го исполни ветувањето, тоа ќе биде првата африканска земја што ќе го направи овој чекор.
Србија и Косово исто така ги објавија своите планови за отворање амбасада во Ерусалим, со тоа што Косово се согласи да размени дипломатски врски со Израел за возврат на признавањето. Со тоа, Косово ќе ја има првата амбасада во Ерусалим од нација со муслиманско мнозинство.
"Кругот на мирот и признавањето на Израел се шири и се очекува дополнителни земји да му се придружат", рече Нетанјаху во изјавата по најавите дадени од балканските ривалски нации.
©Makfax.com.mk Доколку преземете содржина од оваа страница, во целост сте се согласиле со нејзините Услови за користење.

Од недела во САД се забранети "Тик ток" и "Вечет"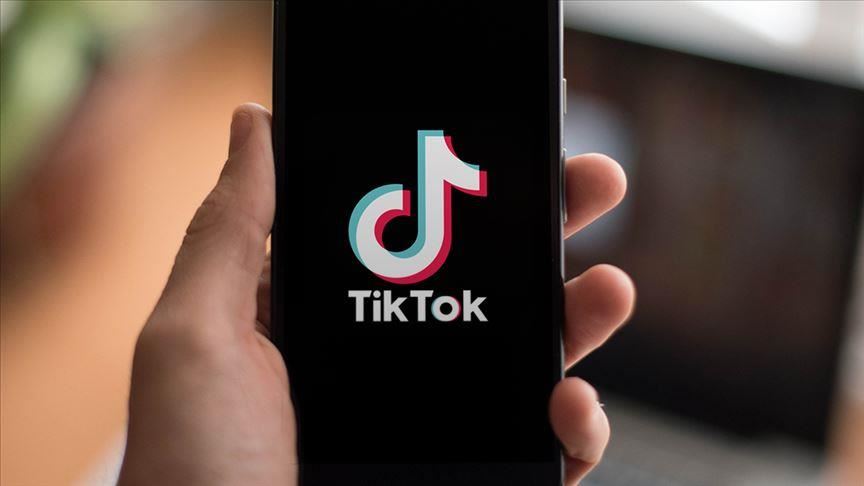 "Тик ток" и "Вечет" од недела ќе бидат забранети во САД, освен ако претседателот Доналд Трамп не се согласи во договор во последен момент.
Министерството за трговија соопшти дека ќе им забрани на луѓето во САД да преземаат апликации за пораки и споделување видео преку која било продавница за апликации на која било платформа.
Администрацијата на Трамп вели дека компаниите ја загрозуваат националната безбедност и можат да ги пренесат податоците за корисниците на Кина. Но, Кина и двете компании го негираат ова.
"Тик ток" соопшти дека е "разочаран" од наредбата и не се согласува со одделот за трговија, нагласувајќи дека компанијата веќе се обврзала на "невидени нивоа на дополнителна транспарентност" во поглед на загриженоста на администрацијата на Трамп.
Наредбата за забрана од Министерството за трговија следи по извршните наредби на претседателот Трамп потпишани во август. Тоа им даде на американските бизниси 45 дена да престанат да работат со ниту една кинеска компанија.