Петчлено семејство загина во несреќата со жичницата во Италија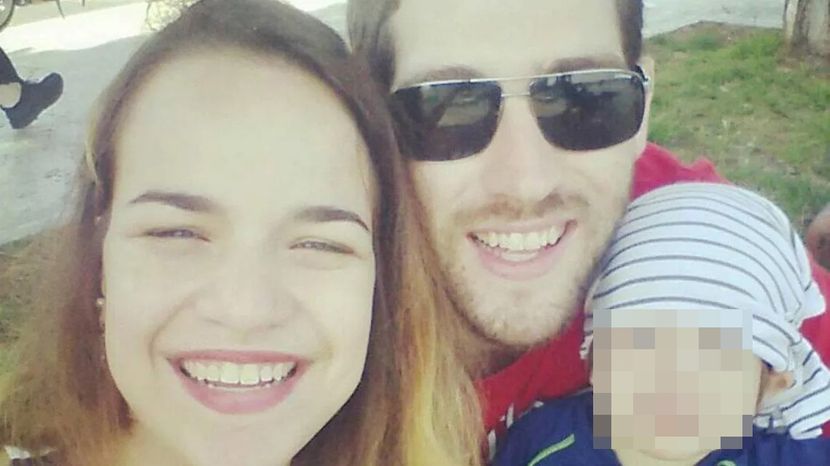 Петчлено семејство загина во големата несреќа што се случи вчера во Италија кога кабина се откачи од жичница.
Брачен пар, нивното дете и родителите на сопругот се помеѓу 14-те жртви на трагедијата.
Најмладата жртва е 2-годишниот Том Бринан, а неговиот 5-годишен брат е единствениот преживеан, но се наоѓа во болница и се бори за живот со тешки повреди на главата, телото и на нозете.
Засега не е позната причината за несреќата, но се претпоставува дека откажал еден од каблите кои ја држеле кабината. Италијанскиот министер за транспорт Енрико Џованини вети дека истрагата ќе го расветли случајот.
©Makfax.com.mk Доколку преземете содржина од оваа страница, во целост сте се согласиле со нејзините Услови за користење.

(Видео) Торнадото уништи 2.000 куќи во Чешка, објавени снимки со дрон од погодените области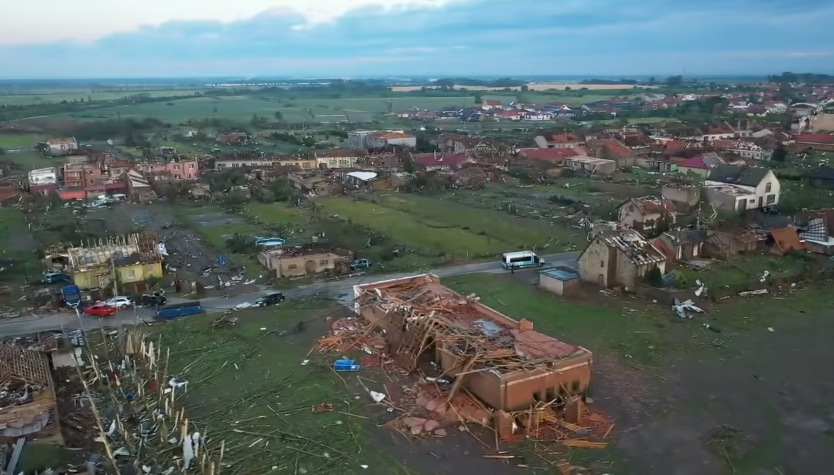 Торнадото што синоќа опустоши седум села на југот oд Чешка и однесе најмалку пет човечки животи, според премиерот Андреј Бабиш, уништило или срушило околу 2.000 куќи.
Министерот за внатрешни работи, Јан Хамачек, прогласи вонредна состојба, а премиерот Бабиш ја нарече природната катастрофа – апокалипса.
"Две илјади оштетени куќи, мора да сториме сè за да им помогнеме на тие луѓе. Сам сакам да се уверам што им треба", рече премиерот Бабиш, кој од самитот на Европската унија денес лета директно кон Јужноморавскиот регион за да ги посети најтешко погодените села.
Полицијата потврди дека пет лица загинале во невремето, а беа објавени и снимки од дрон кој ги надлетал погодените области.
"Пожарникарите веќе минаа низ најтешко погодените села", рече гувернерот на Јужноморавскиот регион. Тој кажа дека не очекува да бидат пронајдени повеќе повредени или мртви.
Десетици повредени лица се пренесени во болниците во градот Бжецлав, јужно од Брно и во Ходонин, екипите на брзата помош и спасувачите ја пружиле потребната помош на самото место, а се проценува дека биле повредени скоро 200 лица.
Severe #tornado in Czech Republic on Thursday afternoon causing extensive damage with buildings and homes.
pic.twitter.com/BE1Csd6nlR

— Joint Cyclone Center (@JointCyclone) June 25, 2021
Во селото Хрушки, кое е едно од четирите најпогодени места, половина од куќите се претворени во урнатини, пренесуваат чешките медиуми.
Министерството за локален развој веднаш издвои околу 17 милиони евра од буџетот како помош за реконструкција, бидејќи некои куќи се толку оштетени што ќе мора да бидат урнати, а луѓето од погодените области веќе можат да сметаат на итна помош од околу 2.300 евра.
Добротворните организации на црквата и невладините хуманитарни организации започнаа со собирање помош за луѓето од селата во Јужноморавскиот регион кои останаа без покрив над главата, Чесите масовно испраќаат помош, а веќе утрово, во текот на првиот час кога започнало собирањето на помошта, 400.000 евра легнале на сметките.
Околу 75.000 домаќинства се без електрична енергија, 2.000 без гас, а неколку десетици предаватели не пренесуваат сигнали за мобилна телефонија.