Полицијата во Портланд уби осомничен за убиство на приврзаник на Трамп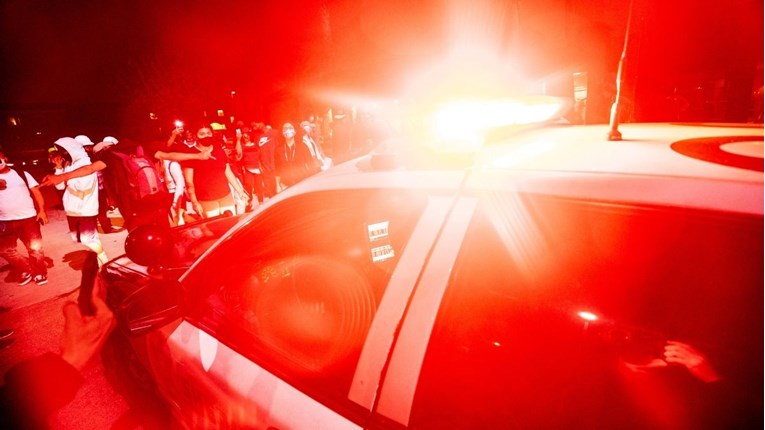 Полицијата уби маж осомничен за убиството на приврзаник на Доналд Трамп минатиот викенд за време на немирите во Портланд, соопштија властите, објави Би-би-си.
Мајкл Реинол (48) беше осомничен од полицијата за убиство на приврзаник на претседателот Трамп за време на судир меѓу приврзаниците на претседателот и оние на движењето "Црните животи се важни" во Портланд.
Реинол рече дека дејствувал во самоодбрана кога го убил Арон Даниелсон, член на десничарската група "Патриотска молитва".
По него е распишана потерница, а полицијата го пронајде во четвртокот. Анонимен извор за АП изјави дека Реинол извадил пиштол при средбата со полицијата, по што полицајците го убиле.
Еден официјален претставник за "Њујорк тајмс" изјави дека осомничениот за убиството, за кого не можеше да се потврди дека е Реинол, излегол од станот и влегол во возилото.
"Имаше пукање додека се обидуваа да го уапсат ", изјави полковникот Реј Брејди за "Њујорк тајмс".
Exclusive: The victim of last night's deadly shooting in downtown Portland is Aaron Danielson, who went by Jay. His family has been informed of his death.

Portland Police have not released details about their investigation and the shooter is at-large. #PortlandRiots pic.twitter.com/4y8j9fSJ5K

— Andy Ngô (@MrAndyNgo) August 30, 2020
Членовите и приврзаниците на движењето "Црни животи се важни" протестираат, честопати насилно, од атентатот врз Џорџ Флојд во мај, а се случуваат и судири со десничарски групи.
Реиноел, кој редовно протестираше, за Vice News изјави дека мисли дека Даниелсон ќе го прободе него и неговиот пријател.
"Немав избор. Мислам, имав избор. Можев да седам и да гледам како го убиваат мојот пријател со различна боја на кожа, што не можев да го сторам тоа", рече тој.
The police just executed Michael Forest Reinoehl as retailation for killing one of their racist ass militia men.

The sitting U.S. president called for the hit.

This is where we are. pic.twitter.com/rn6SAoVUdv

— ashley yates (@brownblaze) September 4, 2020
Во четвртокот претседателот Доналд Трамп го коментираше атентатот врз Даниелсон.
"Зошто полицијата во Портланд не го уапси ладнокрвниот убиец на Арон 'Џеј' Даниелсон? Направете си работа, направете го тоа брзо", објави на Твитер.
©Makfax.com.mk Доколку преземете содржина од оваа страница, во целост сте се согласиле со нејзините Услови за користење.

Британка повикала полиција поради помен во градина на паб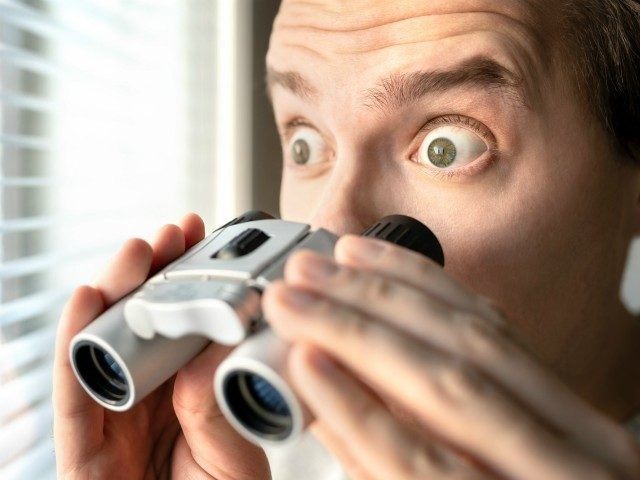 Британците веќе започнаа да се кодошат едни со други за прекршувања на "правилото на шестмина" од мерките за социјално дистанцирање поради Ковид-19, а една жена ги пријавила дури и луѓето собрани на помен во градина на паб, пренесува "Мирор".
Министрите неделава ја повикаа јавноста да ги пријавува своите соседи ако се сомневаат дека се собираат во групи поголеми од шестмина. Секретарот за внатрешни работи, Прити Пател, дури рече и дека две семејства што се сретнале на улица и застанале за разговор постапуваат спротивно на законот.
Една Британка сметала дека е нејзина граѓанска должност да пријави ожалостена група од 30-тина луѓе на помен во градината на еден паб во Вигстон, Лестершир. Полициските службеници во средата ненајавено ја посетиле "Старата круна" откако двапати ѝ се јавиле на сопственичката Сју Хамфрис во пабот за да проверат дали луѓето од групата држат социјална дистанца.
Полицијата побарала дел од групата  да биде преместена од задниот дел кон предниот дел на пабот, но сепак рекле дека не се прекршени правила.
"Бев загрижена поради она што го видов. Се чинеше дека има голема група на луѓе кои пијат надвор од пабот и изгледаа прилично блиску еден до друг. Почувствував дека мора да ја известам полицијата во случај да се кршат правилата. Чувствував дека е моја граѓанска должност да го пријавам ова и повторно ќе го сторам истото," изјави сосетката-кодош.
Таа, исто така, призна дека направила видеоснимки од ожалостените.
Во средата, премиерот Борис Џонсон се обиде да го повлече тврдиот став за пријавување на соседите, но се чини дека некои веќе ја добиле оригиналната порака. Премиерот рече:
"Јас никогаш не сум бил многу за кодошката култура. Она што луѓето треба да го сторат ако се загрижени е да го споделат тоа со своите пријатели и соседи ".
Тој, сепак, им даде поддршка на луѓето кои се јавуваат во полиција велејќи дека "ако мислат дека постои сериозна закана за јавното здравје како резултат на активностите на нивниот сосед, тогаш е разумно да ги информираат властите".