Портпаролот на Италегзит тврди дека Рим е подготвен да излезе од ЕУ за две години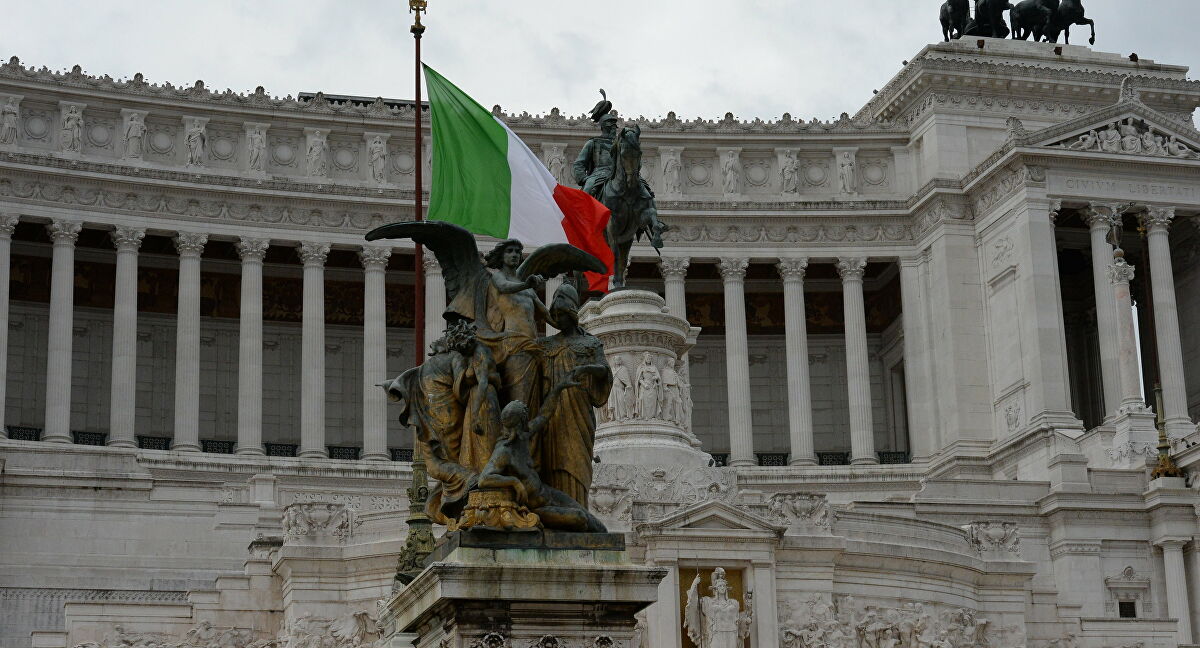 Портпаролот на партијата Италегзит, Серџо Монтанаро откри дека планира да ја извади Италија од Европската Унија за помалку од две години, пренесува "Експрес". Во ексклузивно интервју за британскиот медиум, тој рече: "Нашата цел е да ја напуштиме ЕУ затоа што тоа е можно. Станува збор за политичка волја. Италијанскиот народ, исто како и Британците, сакаат да излезат од овој кафез".
Монтанаро го претстави планот како прилично едноставен и се обидува да донесе во парламентот луѓе кои сакаат да ја напуштат ЕУ.
"Неодамна беа собрани неколку колекции на потписи, но тие се бесмислени бидејќи на крајот само собираат прашина. Имаме намера да донесеме сè во парламентот", забележа Монтанаро.
Портпаролот на, како што се нарекува, италијанска верзија на партијата Брегзит, посочи: "Проблемот е што има многу конфузија околу тоа што да се прави кога всушност е многу едноставно. Да бевме владејачка партија, првото нешто што би го сториле е да го активираме членот 50 од Лисабонскиот договор. Потоа би создале паралелна валута придружена со еврото во период од две години потребни за реално напуштање на блокот".
Портпаролот на Италегзит,  партијата основана и предводена од италијанскиот сенатор и поранешен телевизиски новинар Џанлуиџи Парагоне, рече дека последователно ќе се обидат да преговараат со други држави кои би сакале да склучат трговски договори со нив.
"Ова е затоа што веруваме дека носиме порака за национален идентитет.Ќе ја вратиме контролата врз вашата нација и нејзината валута", вели тој. Монтанаро тврди дека Италегзит, формирана во јули 2020 година, била инспирирана од лидерот на партијата Брегзит, Најџел Фараж, кого го сметаат за заслужен за излезот на Велика Британија од ЕУ.
Former Five Star Movement Senator, Gianluigi #Paragone, officially launched #Italexit: his political party to bring Italy out of the European Union. Here is the website: https://t.co/Tede584KYq #Farage already endorsed. pic.twitter.com/DjPTMQ6R87

— Andrea Arletti (@ArlettiAndrea) July 23, 2020
"Ние му се восхитуваме. За луѓето кои сакаат да го напуштат блокот – и не само за Италијанците, туку и за Холанѓаните, Французите, Грците – тој е олицетворение на способноста да се стори тоа", рече Монтанаро.
Лидерите во Брисел потпишаа огромен пакет за помош за пандемијата со Ковид-19 вреден 750 милијарди евра, вклучувајќи фонд на ЕУ од следната генерација што ќе се користи како заеми и грантови за земјите кои се најпогодени од пандемијата.
Бидејќи тука беа вклучени земји како Италија и Шпанија, големата сума се смета за корисна за Италија, но сè уште постојат сомнежи дека ќе го уништи анти-ЕУ расположението.
За Италијанците се вели дека сè повеќе ја губат вербата во ЕУ откако нацијата се најде на линијата на фронтот на европската мигрантска криза во 2015 година. Сепак, беше перципиран неуспех од страна на ЕУ да му помогне на Рим во екот на пандемијата на Ковид-19, а некои коментатори тогаш тврдеа дека одговорот на Брисел е напуштање на Италија.
This is Europe's moment 🇪🇺

Time to repair and prepare for the next generation. The boldest masures will be the safest.

Everything you need to know about #NextGenerationEU 👇 @vonderleyen https://t.co/chpCtvjUeq pic.twitter.com/SdBWYrGyEt

— Olivier Smith (@Oliviersmith) May 27, 2020
Италијанскиот амбасадор во ЕУ, Маурицио Масари, во една статија за "Политико" во март побара помош од ЕУ за неговата земја да се справи со вирусот.
"Рим не треба да се остави сам да се справи со оваа криза. Ова е криза која бара глобален и – пред сè и најважно – европски одговор", напиша Масари.
Италија се соочи со удар кога ЕУ во април го отфрли предлогот на Рим да се воведат "корона-бондови" – форма на долг поддржан од ЕУ за извлекување на земјите членки од рецесија.
Според анкетата спроведена од  "Еуроњуз" летото меѓу "големата четворка" на ЕУ – Италија, Германија, Франција и Шпанија,Италијанците беа најмногу за излез од ЕУ во рок од пет години ако се докаже дека Брегзит е корисен за Велика Британија.
Data from the Redfield and Wilton Strategies survey found that nearly half of Italians would be likely to support their country leaving the EU if the UK and its economy are regarded to be in good health in five years.https://t.co/kzqYULnsjv

Others will follow. 👋

— Moderately Sane Guy (@GenericHandle78) October 16, 2020
​Истражувањето на " Редфилд" и "Вилтон стратеџис" кај 1.500 луѓе во секоја од четирите земји помеѓу  17 и 18 јули, покажало дека 45 отсто од Италијанците или се согласуваат или силно се согласуваат со идејата ако брегзит се покаже добар за британската економија. Франција и Шпанија, според анкетата, покажаа умерена поддршка за измена на нивниот однос со ЕУ, со 38, односно 37 отсто. Германија најмалку да го поддржува излегувањето од ЕУ, со само 30 отсто "за".
​
©Makfax.com.mk Доколку преземете содржина од оваа страница, во целост сте се согласиле со нејзините Услови за користење.

Москва ќе одговори на санкциите на Европската Унија