Преполни болниците во Бразил, системот пред колапс
Болниците во најголемиот бразилски град Сао Пауло би можеле за две недели да бидат преполни. Во тој случај здравствениот систем би можел да се урне поради зголемениот број заболени од коронавирус, предупреди градоначалникот Бруно Ковас.
Тој рекол дека во моментот исполнети се 90 отсто од капацитетите во јавните болници, кои за две недели би можеле да останат без слободни места.
Сао Пауло е еден од најтешко погодените региони во земјата со речиси 3.000 смртни случаи, пренесува Би-би-си.
Според податоците на Универзитетот "Џонс Хопкинс", Бразил изби на четвртото место во светот по бројот на потврдени случаи, кој е над 240.000.
Медицинските експерти во Бразил предупредуваат дека вистинскиот број на заразени би можел да биде многу поголем, поради малиот број тестирања.
Претседателот Жаил Болсонаро се соочува со критики и во земјата и во странство поради начинот на кој раководи со кризата. Тој од почетокот ја намалува сериозноста на вирусот и ги повика граѓаните да не ги почитуваат мерките за изолација тврдејќи дека тие ќе ѝ штетат на економијата.
©Makfax.com.mk Доколку преземете содржина од оваа страница, во целост сте се согласиле со нејзините Услови за користење.

Москва ги негира тврдењата на американскиот генерал за руски платенички авиони во Либија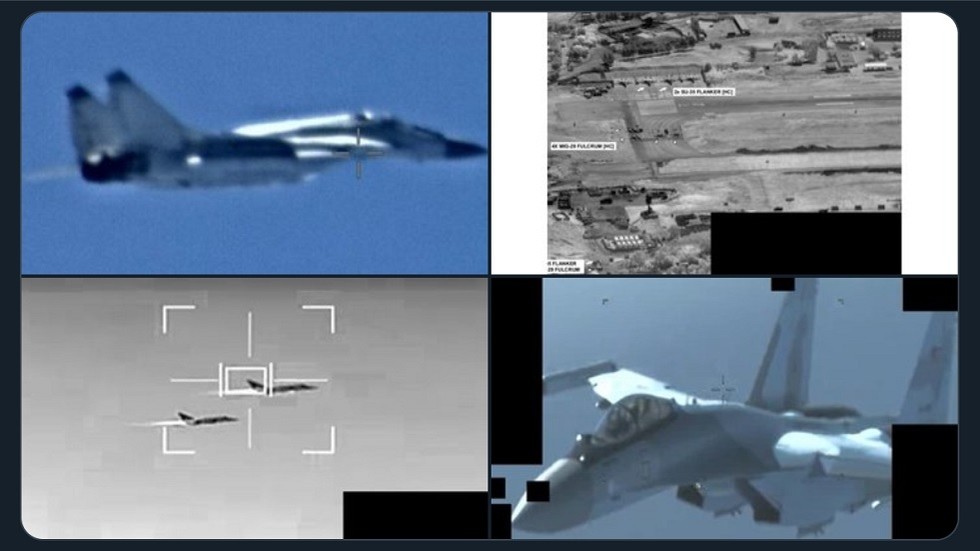 Извештаите за префарбани руски борбени авиони испратени да ја бомбардираат Либија немаат никаква врска со реалноста, посочи Москва како одговор на најновите сензационални тврдења на Африканската команда на САД за наводна руска вмешаност во регионот, пренесува "Интерфакс".
"Обвинението дека Русија испратила борбени авиони во Либија не соодветствува на реалноста. Позицијата на Русија е добро позната: ние сакаме да му ставиме крај на крвопролевањето во Либија, ги повикуваме сите страни во конфликтот да се воздржат од употреба на оружје и да седнат на преговарачката маса ", рече Андреј Красов, првиот потпретседател на Комитетот за одбрана на Државната дума, во вторникот.
Красов се осврна на тврдењата на АФРИКОМ претходно дента, во кои е прикажани серија нејсни фотографија на ливци "МиГ" и "Сухј" и тврдењето на генералот Чарлс Таунсенд  дека во чекор следеле  како Русија лета авиони од четвртата генерација во Либија."
Соопштението за печат на АФРИКОМ, кое го цитира Таунсенд, беше далеку повнимателно во врска со тврдењето, велејќи дека тие "процениле" оти авионите неодамна биле распоредени во Либија за поддршка на приватните воени изведувачи "Вагнер груп" и дека постои голема веројатност оти обезбедуваат блиска воздух поддршка. Исто така, "се проценува" дека авионите дошле од Русија преку Сирија, каде биле префарбани за да го сокријат своето руско потекло.
И тврдењето на Таунсенд  дека "следеле"е квалификација бидејќи тој рече дека ниту Либиската национална армија ниту приватните компании не можат да ги вооружат, да раководат и да ги поддржуваат овие борци без државна поддршка – поддршка што ја добиваат од Русија".
NEWS: Russia deploys military fighter aircraft to Libya
—–
"For too long, Russia has denied the full extent of its involvement in the ongoing Libyan conflict. Well, there is no denying it now." – Gen. Townsend
Release: https://t.co/HpLdwUJxcr
Photos: https://t.co/raTal1LKPa pic.twitter.com/dVtsWKPYZ5

— US AFRICOM (@USAfricaCommand) May 26, 2020
АФРИКОМ не прецизираше како наводното префарбување многу специфични авиони ќе го маскира нивното потекло или ќе понуди докази за нивните "проценки".
Фати Башага, министер во Владата на национален договор (ГНА) со седиште во Триполи – која се бори против ЛНА за контрола во Либија – минатата недела во интервју за "Блумберг" тврдеше дека најмалку шест МиГ-29 и два "сухои Су-24" пристигнале во Либија од воздушната база "Хмеимим" во Сирија, каде што се наоѓаат руските експедитивни сили.
Минатиот месец, неименувани официјални претставници на АФРИКОМ, кои се залагаат за враќање на американските сили во Либија, преку пријателски репортер во Вашингтон, инсинуираа дека руското присуство ќе биде поопасно за НАТО од тоа на терористите на Исламска држава.
"Русија не е заинтересирана за тоа што е најдобро за либискиот народ, туку работи на тоа да ги постигне своите стратешки цели ", е уште една "проценка" од изјавата на АФРИКОМ, која тврди дека дестабилизирачките активности на Русија во Либија ќе ја влошат мигрантската криза што ја зафаќа Европа.
Инсистирањето на САД дека Русија ја дестабилизира Либија е збунувачко затоа што токму операцијата на НАТО за промена на режимот во 2011 година, која ја собори владата на Моамер Гадафи, ја претвори најпросперитетната африканска земја во хаотичен пустош.
Маршалот Калифа Хафтар, кој ја предводи ЛНА, пребегал во САД во 1980-тите години и со децении живеел во близина на седиштето на ЦИА пред да се врати во Либија по 2011 година.
Русија и Турција – членка на НАТО, која отворено ја поддржа ГНА и испрати редовни трупи во Триполи на почетокот од годинава – организираа серија преговори помеѓу Хафтар и владата во Триполи на почетокот од годинава, но ГНА одби да се сретне директно со лидерот на ЛНА.