Ракети од Газа повредија шестмина Израелци, а Хамас го осуди мировниот договор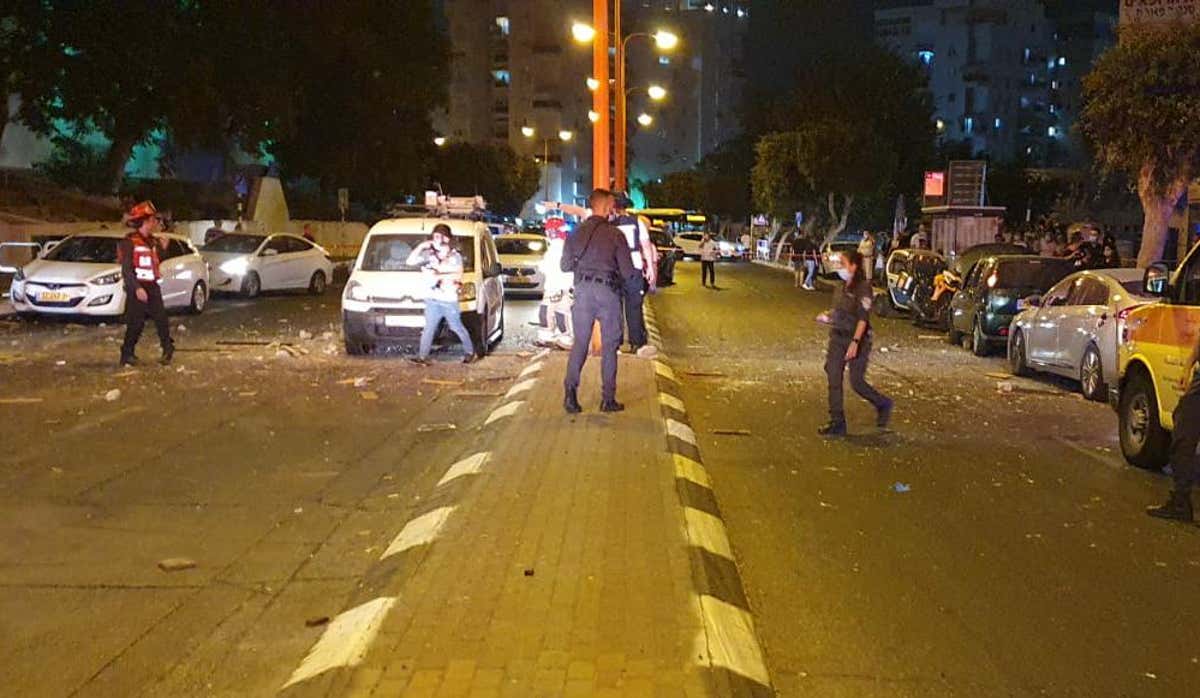 Ракети истрелани во Израел од Појасот Газа повредија шест лица во вторникот вечерта во знак на протест за истовремено потпишување на мировните договори меѓу Израел и ОАЕ и Бахреин, кои терористичката група Хамас, која владее во Газа, ги нарече акт на агресија, пренесува "Хаарец".
Сирените се огласија во јужните градови Ашдод и Ашкелон во моментот кога израелскиот премиер Бенјамин Нетанјаху го завршуваше својот говор на церемонијата во Белата куќа по повод потпишувањето на историските Аврамски договори.
Двајца Израелци се хоспитализирани и се лекуваат од рани од шрапнели, соопшти ЕМТ-службата "Маген Давид Адом". Стратешкиот советник на Нетанјаху, Арон Клајн, упати остри критики кон терористичките кукавици.
"Кукавичките терористи во Газа очајно лансираат ракети кон Евреите затоа што знаат дека оваа нова ера на мирот ќе ги изолира нивните газди во Техеран", напиша тој на "Твитер". "Терористите, поддржани од Иран, нема да го запрат мирот ни за секунда кога децата на Аврам ќе се соберат да го создадат патот за вистински мир".
Gaza terrorist cowards are desperately launching rockets at Jews because they know this new era of peace will isolate their paymasters in Tehran. Iran-backed terrorists are not going to stop peace for 1 sec as the children of Abraham come together to forge the path of real peace.

— Aaron Klein (@AaronKleinShow) September 15, 2020
Хамас го објави својот став веднаш по истрелувањето на ракетите жестоко критикувајќи ги мировните договори.
"Договорите за нормализација меѓу Бахреин, ОАЕ и ционистичкиот ентитет не вредат за хартијата на која се напишани. Нашиот народ инсистира на продолжување на својата борба сè додека не обезбеди враќање на сите свои права", рече портпаролот на терористичката група.
За време на обраќањето на церемонијата, Нетанјаху рече дека мировните спогодби еднаш и засекогаш ќе стават крај на израелско-арапскиот конфликт и го поздрави "историскиот ден". Тој исто така му се заблагодари на американскиот претседател, Доналд Трамп, за одлучното лидерство.
Трамп рече дека договорот ќе стави крај на сите лаги и предавства во регионот, како што е лагата дека џамијата "Ал-Акса" во Ерусалим е нападната од Израел.
"Овие лаги се пренесуваа од генерација на генерација. Но, земјите се ослободуваат од неуспешните пристапи во минатото. Луѓето на Блискиот Исток веќе нема да дозволуваат омраза кон Израел", рече Трамп.
©Makfax.com.mk Доколку преземете содржина од оваа страница, во целост сте се согласиле со нејзините Услови за користење.

Москва тврди: Во Нагорно-Карабах пристигнале борци од Либија и Сирија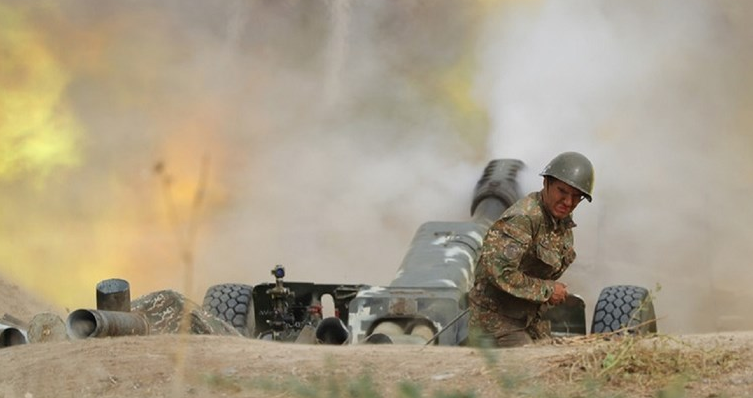 Руското Министерство за надворешни работи соопшти дека борци од Сирија и Либија пристигнале во Нагорно-Карабах, регион каде четири дена трае конфликтот меѓу Ерменија и Азербејџан, во однос на спорните територии.
"Борци од илегални вооружени групи, особено од Сирија и Либија, се распоредени во зоната на конфликтот во Нагорно-Карабах, за да учествуваат во борбите", соопшти руското министерство, додавајќи дека е крајно загрижено поради процесите што можат да ги зголемат тензиите во конфликтот и низ целиот регион.
Русија ги повика лидерите на засегнатите земји да преземат ефикасни мерки за да спречат регрутирање терористи и странски платеници во конфликтот и да ги повлечат од областа.
Ерменија ја обвини Турција, која го поддржува Азербејџан, за испраќање платеници во Карабах. Властите во Баку, пак, ги отфрлија тврдењата и возвратија со обвинување кон официјален Ереван.
Рускиот министер за надворешни работи, Сергеј Лавров, денеска им предложил на своите ерменски и азербејџански колеги Москва да биде домаќин на разговорите за сепаратистичкиот регион Нагорно-Карабах во кој од 27. септември се водат жестоки битки.
Двете земји беа дел од Советскиот Сојуз пред тој да се распадне во 1991 година. Тие веќе четири децении се во конфликт околу регионот Нагорно-Карабах, кој е меѓународно признат како дел од Азербејџан, но е под контрола на Ерменците.