Студија: Пушачите во поголем ризик од тешки последици од коронавирусот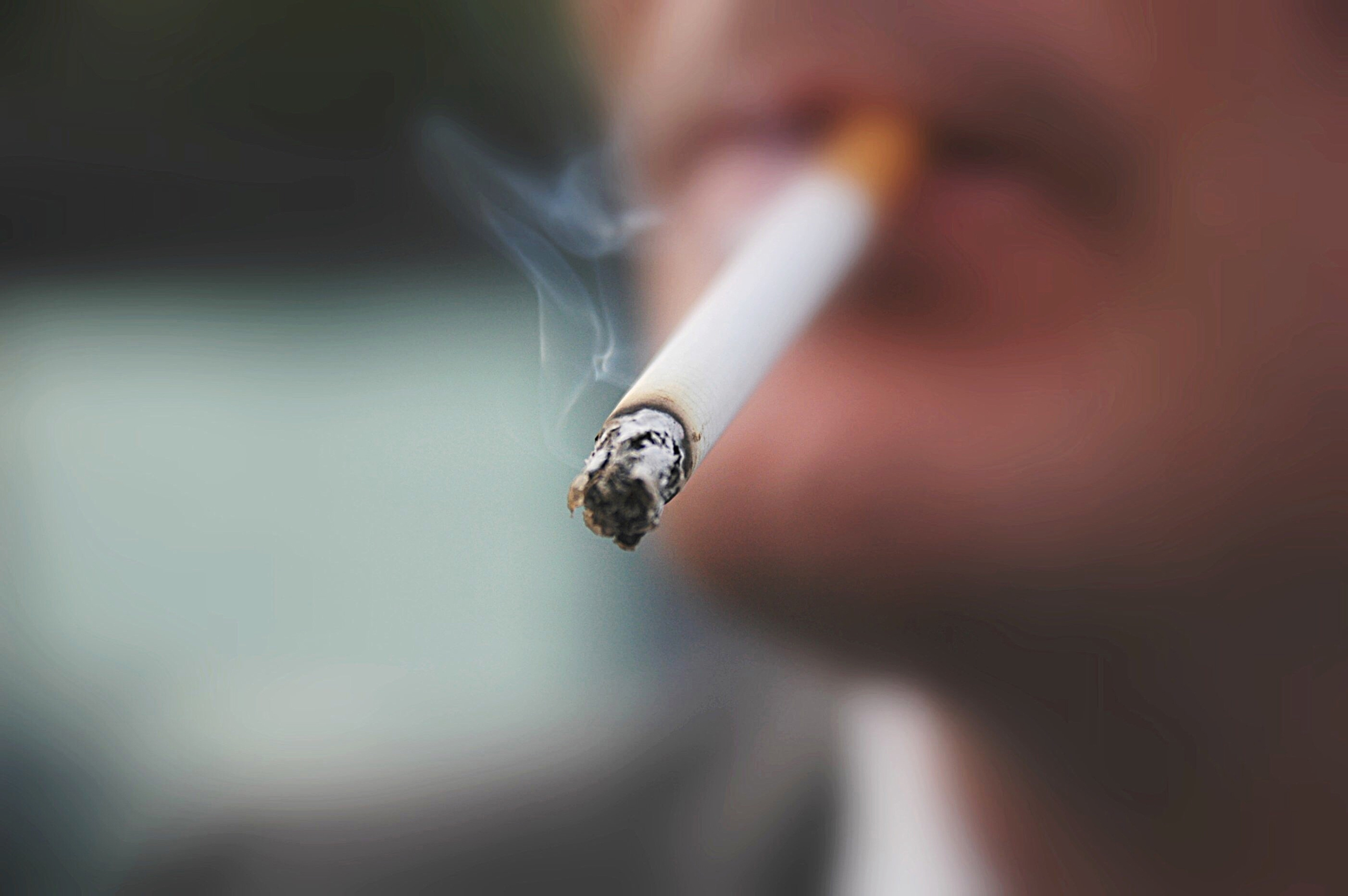 Веројатноста дека пушачите ќе завршат во болница поради последици од Ковид-19 е 80 проценти поголема отколку кај непушачите, а веројатноста дека ќе починат од последиците од таа болест во однос на непушачите е значително поголема, покажа истражување спроведено под водство на научници од Оксфорд.
Во студијата учествувале 412.469 луѓе. Меѓу нив, 1.649 луѓе биле позитивни на ковид, 968 биле примени во болница, а 444 починале.
Мнозинството, или 57 проценти од вкупниот број вклучени во студијата, никогаш не пушеле, 37 проценти биле поранешни пушачи, а четири проценти од учесниците во студијата пушеле во текот на студијата.
Меѓу последните, мнозинството или 71 проценти од учесниците во студијата биле умерени пушачи (до 19 цигари дневно), а останатите 29 проценти биле тешки пушачи (20 или повеќе цигари).
Резултатите покажуваат дека, во споредба со оние кои никогаш не пушеле, сегашните пушачи имале 80 проценти поголем ризик од хоспитализација поради ковид.
Студијата, исто така, откри дека луѓето кои пушат од една до девет цигари дневно имаат двојно поголема веројатност да починат од коронавирус отколку непушачите, а оние што пушеле од 10 до 19 цигари дневно имаат шест пати поголема веројатност да починат. Тешките пушачи имаат уште поголем ризик.
"Резултатите од студијата ја поддржуваат причинско-последичната врска помеѓу пушењето и ризикот од развој на тешка форма на болеста", наведуваат авторите на студијата објавена во списанието Thorax.
"Нашите резултати покажуваат дека пушењето е поврзано со ризикот од развој на тешка форма на коронавирус, како што пушењето влијае на здравјето на срцето, на развој на разни видови тумори и сите други состојби поврзани со пушењето", вели водачот на студијата д -р Ешли Клифт, додавајќи дека сега е вистинско време пушачите да одлучат да се откажат од пушењето.
©Makfax.com.mk Доколку преземете содржина од оваа страница, во целост сте се согласиле со нејзините Услови за користење.

(Видео) Папата падна по скали додека се качуваше на авион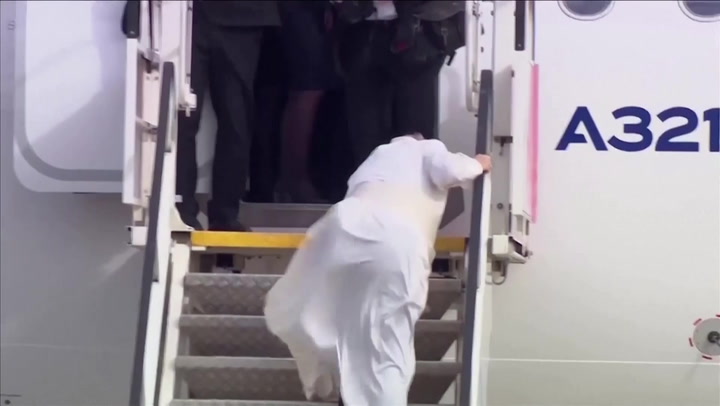 Папата Франциск се сопна на скалите додека се качуваше на авион во Грција.
На видео објавено на интернет се гледа како 84-годишникот се качува по скалите, а потоа забавува пред да го изгуби стапалото.
The Pope loses his footing as he ascends the steps to the plane after his trip to the nearby neighbouring countries.

Watch more videos from Sky News: https://t.co/WOmNhIQHZQ pic.twitter.com/h5IK9CvA6U

— Sky News (@SkyNews) December 6, 2021
На 4 декември католичкиот папа пристигна во тридневна посета на Грција, чија цел беше да ги зближи Римокатоличката и Источната православна црква. Христијанството се подели во 1054 година во она што е познато како Голем раскол.
За време на својата проповед, папата Франциск побара прошка во име на Римокатоличката црква за грешките што доведоа до нејзино распаѓање. Папата се осврна и на маките на мигрантите заглавени во Грција, опишувајќи го тоа како "ужасна модерна Одисеја".
Папата ги повика европските нации да се занимаваат со ова прашање, нагласувајќи дека тесните лични интереси и национализмот водат до катастрофални последици.
Во јули поглаварот на Светата столица беше подложен на тричасовна операција на дебелото црево, што предизвика шпекулации за неговото здравје.
Некои извештаи сугерираат дека тој би можел дури и да се пензионира како неговиот претходник, папата Бенедикт 16. Сепак, понтифот ги отфрли тие шпекулации, велејќи дека е во добра здравствена состојба и дека живее сосема нормален живот по операцијата.