Трамп: Мирно ќе ја предадемe власта, но борбата за Америка тукушто започна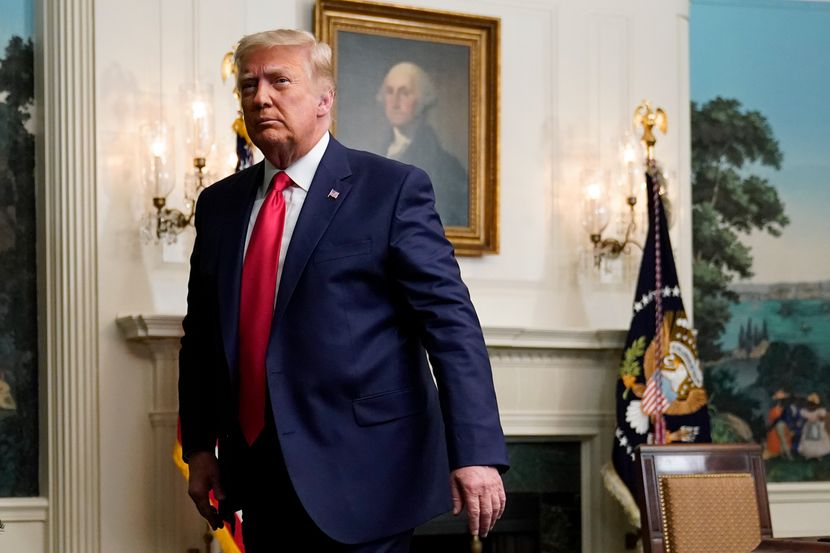 Американскиот претседател Доналд Трамп вети мирно предавање на власта откако Конгресот потврди дека Џо Бајден е победник на претседателските избори.
Statement by President Donald J. Trump on the Electoral Certification:

"Even though I totally disagree with the outcome of the election, and the facts bear me out, nevertheless there will be an orderly transition on January 20th. I have always said we would continue our…

— Dan Scavino🇺🇸🦅 (@DanScavino) January 7, 2021
"Иако целосно не се согласувам со изборните резултати, а фактите ме поддржуваат во тоа, на 20 јануари ќе има мирно предавање на власта", вели Трамп, не пропуштајќи да ги повтори обвинувањата за изборни измами:
"Јас секогаш велев дека ќе продолжиме да се бориме со цел да се осигураме дека се бројат само легалните гласови. Со ова се става крај на најголемиот прв мандат во историјата на претседателствата на САД, но е само почеток на нашата борба да ја направиме Америка повторно голема", се наведува во соопштението на Трамп.
Претходно, "Фејсбук" и "Твитер" избришаа неколку објави на Трамп во кои, откако неговите приврзаници упаднаа во Конгресот, тој ги повтори тврдењата за украдени избори, ја нарече толпата големи патриоти и напиша дека ги сака.
Покрај тоа, "Твитер" му забрани на Трамп 12 часа да тивта и објави дека е можно трајно да му се забрани да објавува ако продолжи да поттикнува насилство. "Фејсбук" му забрани на Трамп да објавува 24 часа.
©Makfax.com.mk Доколку преземете содржина од оваа страница, во целост сте се согласиле со нејзините Услови за користење.

Колку вакцинацијата ќе влијае врз патувањата на граѓаните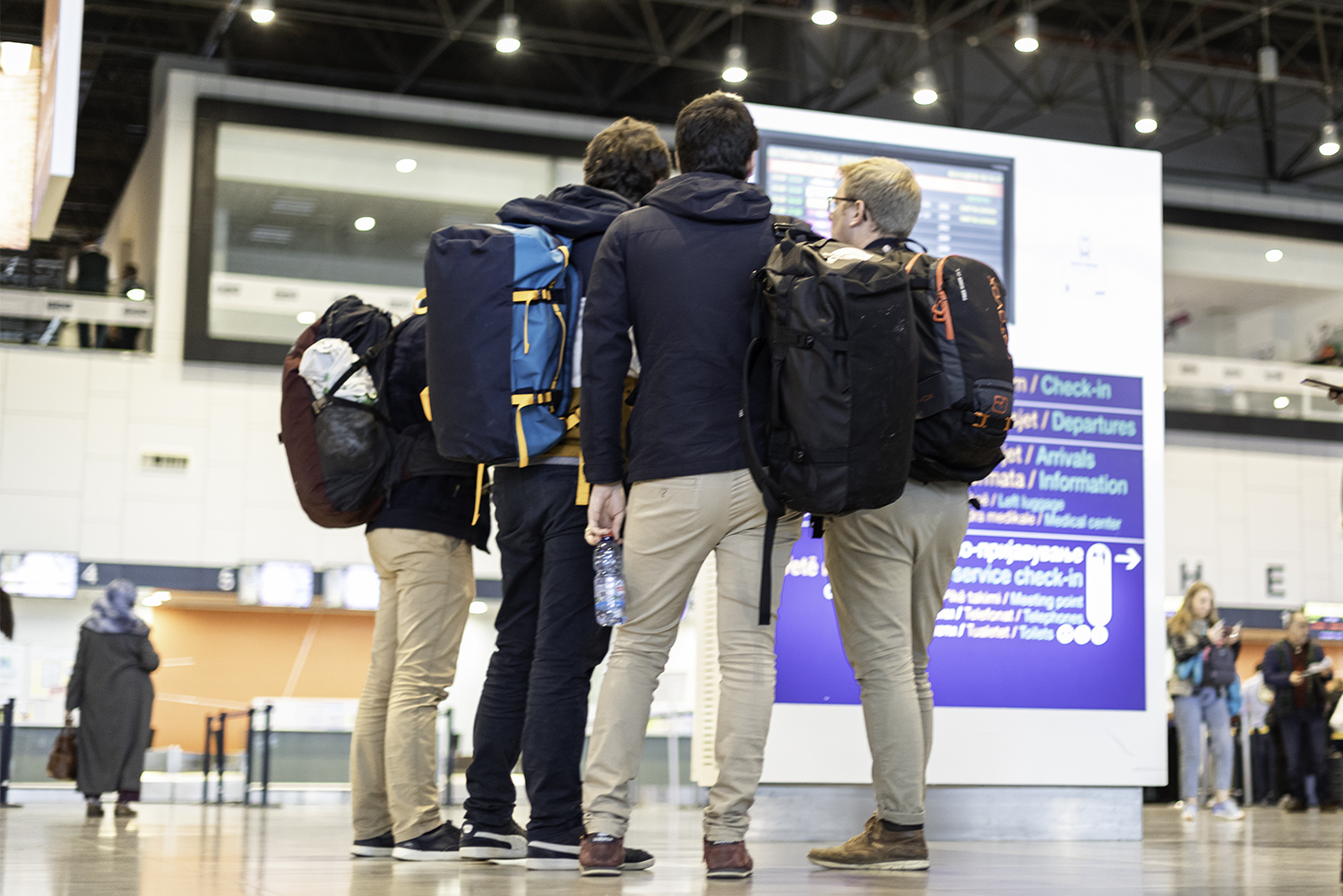 Колку вакцинацијата ќе влијае на тоа дали ќе можеме да патуваме на одредени дестинации е еден од најголемите сомнежи на граѓаните, бидејќи веќе има најави дека без потврда за имунизација или "пасош за корона", ќе биде тешко да се преминуваат границите.
Лидерите на Европската унија наредната недела ќе ги разгледуваат барањата за воведување на таканаречен "европски сертификат за вакцинација". Ова следува откако Европската комисија доби писмо од грчкиот премиер Киријакос Мицотакис, во кое, меѓу другите барања, се предлага олеснување за патување во рамките на Европската Унија.
Во писмото упатено до претседателката на Европската комисија, Урсула фон дер Лајен, грчкиот премиер Мицотакис бара приоритет да биде враќањето на слободата на движење низ цела Европска Унија. Тој посочува и на важноста од итно усогласување на позициите на земјите-членки за сертификатот за вакцинација, што според него, ќе помогне во повторно заживување на туризмот, но и за зголемен интерес за примање на вакцините.
Многу од граѓаните стануваат свесни дека наскоро ќе биде тешко да ја напуштат земјата без вакцинација и за тоа немаат голема дилема. На граѓаните на Србија, но и на другите земји, повеќе им пречат одредени најави дека постои можноста да не можат да патуваат во САД и земјите на ЕУ доколку примат руска или кинеска вакцина, бидејќи тие не се регистрирани во тие земји.
Претседателот на Србија, Александар Вучиќ, реагираше на тие најави, отфрлајќи ги тврдењата дека патувањата во поединечни земји на ЕУ ќе биде според која вакцина ја имаат примено граѓаните. Вучиќ праша дали тоа значи дека половина од светот нема да може да патува никаде бидејќи ја примиле руската вакцина.
На прашањето да ја искоментира реакцијата на ЕУ дека Унгарците нема да можат да патуваат во ЕУ бидејќи ја користат руската вакцина, Вучиќ кажа дека не го чул тоа, но дека го слушнал тоа. Тој рече дека слушнал како унгарскиот премиер Виктор Орбан бил "нападнат" поради користење на руската вакцина и кршење на европските правила. Вучиќ останува на ставот дека не е можно да се спроведе правило за патување во ЕУ според потеклото на примената вакцина, бидејќи тоа значи дека ниту еден граѓанин од Русија, Кина, Пакистан, Емирати, Бахреин, Турција и други земји нема да можат да влезат во ЕУ.
"Сметате дека тоа е реално, никогаш не сум чул таква лудост", рече претседателот на Србија.
Слични ставови имаат и докторите. Епидемиологот, професор д-р Радмило Петровиќ за српска "Политика" вели дека е противник на таков вид дискриминација, бидејќи кога вакцините се набавувале од Запад, немало проблем за тоа од каде потекнуваат.
"За една година ќе знаеме која вакцина е поуспешна и која има помалку ефект. И во овој момент, кога животот на луѓето е во прашање, невидена глупост е некого да условувате со одредени вакцини за патување", вели докторот Петровиќ.
Поединци од ЕУ, вели професор д-р Тања Јовановиќ, вирусолог и член на Кризниот штаб за сузбивање на Ковид 19 во Србија, изјавуваат дека ќе ги препознаат само оние вакцини што ги регистрираат европските агенции. Но таа потенцира дека тоа се заснова само на индивидуални изјави.
"Не сум слушнала официјален став дека Европската Унија донела таква одлука. Во овој момент никој не може да одговори на тоа прашање. Сега е најважно да се имунизираме со каква било достапна вакцина и тоа треба да биде приоритет", вели д-р Јовановиќ.
Професор д-р Радан Стојановиќ, клинички фармаколог од Медицинскиот факултет во Белград, исто така смета дека е рано да се зборува за тоа која вакцина ќе биде услов за патувања.
"Претпоставувам дека сите вакцинирани луѓе ќе бидат група која ќе може да патува без проблеми. Ако се гледа кој чија вакцина примил, тоа ќе ги закомпликува работите", вели Стојановиќ.
Александар Сеничиќ, директор на Националното здружение на туристички агенции на Србија, напоменува дека рускиот и кинескиот туристички пазар се меѓу најважните во светот, а дека само Кинезите праќаат по повеќе од 100.000 туристи во Европа.
"Мислам дека нема да дојде до тоа во светот да не се признаваат руската и кинеската вакцина. Веројатно се чека тие вакцини да се одобрат во институциите на Европската Унија. Доколку овие вакцини не се признаат, тоа би бил лош економски потег, бидејќи ќе се изгубат многу повеќе пари отколку што ќе се добијат. Руските туристи се главни во Европа, како во летната, така и во зимската сезона. Притоа, во последната година се бележи растечки тренд на кинески туристи во земјите од ЕУ и САД, од 15 до 20 отсто", вели Сеничиќ.
Тој посочува дека идејата за издавање на "ковид пасоши" први ја дале авиокомпаниите, а дека СЗО се оградила од тие најави, со образложение дека можеби тоа не е добар модел.