Турската офанзива во Сирија започна со бомбардирања од воздух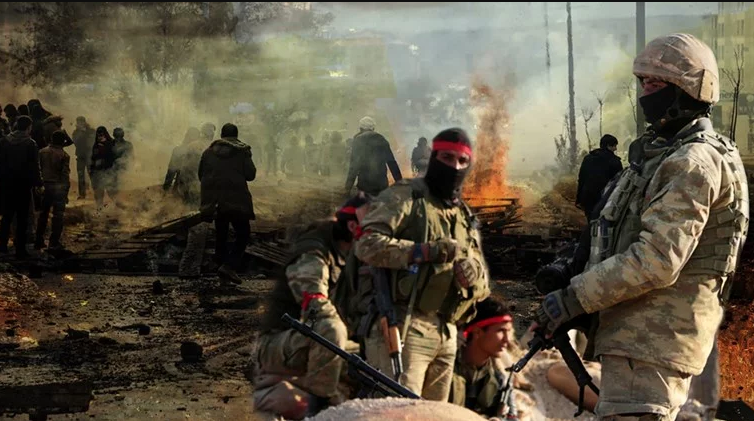 Турција и нејзините сојузници меѓу сириските бунтовници започнаа воена операција во североисточна Сирија, објави претседателот Реџеп Таип Ердоган.
Ердоган тврди дека целта на операцијата е обезбедување на мир односно да се елиминира заканата од курдските паравоени сили и борците на Исламска држава, како и враќање на сириските бегалци од Турција, по воспоставувањето на безбедна зона во таа област.
"Нашата мисија е да спречиме создавање коридор на терор долж нашата јужна граница и да воспоставиме мир во областа", напиша турскиот лидер на својот профил на Твитер.
"Ние ќе го зачуваме територијалниот интегритет на Сирија и ќе ги ослободиме локалните заедници од терористите", додаде Ердоган.
Поради воената операција стотици цивили ги напуштаат областите во близина на турската граница, јави Си-ен-ен.
Офанзивата започнала со воздушни напади, проследени со артилериско гаѓање, изјавил за "Ројтерс" извор од теренот, откако експлозии биле регистрирани во градот Рас ал Аин во североисточна Сирија.
Сириските демократски сили (СДФ) предводени од Курдите објавија дека турски воени авиони го погодиле нивниот регион и цивилни области, предизвикувајќи огромна паника кај населението.
Американскиот претседател Доналд Трамп објави твит непосредно пред почетокот на офанзивата.
"Влегувањето на Блискиот исток беше најлошата одлука што некогаш сме ја донеле… Во историјата на САД", напиша Трамп.
The United States has spent EIGHT TRILLION DOLLARS fighting and policing in the Middle East. Thousands of our Great Soldiers have died or been badly wounded. Millions of people have died on the other side. GOING INTO THE MIDDLE EAST IS THE WORST DECISION EVER MADE…..

— Donald J. Trump (@realDonaldTrump) October 9, 2019
©Makfax.com.mk Доколку преземете содржина од оваа страница, во целост сте се согласиле со нејзините Услови за користење.

Германија со цел да одреди минимална цена за авионските билети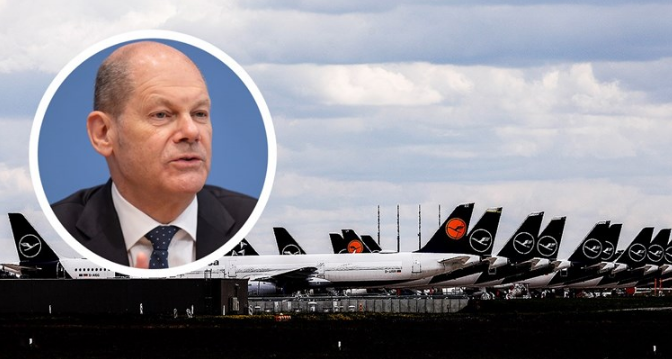 Германија работи на предлози за дефинирање на минималната цена на авионските билети за да ги охрабри патниците да се свртат кон помалку штетни начини на транспорт во однос на животната средина, соопшти министерот за финансии, Олаф Шолц.
Билетите во иднина би требало да чинат најмалку 50 до 60 евра, соопшти Шолц.
Евтините летови што ги нудат Easyjet, Ryanair и Lufthansa честопати драматично ја поткопуваат понудата на државната железничка компанија "Дојче Бан", објаснува "Ројтерс".
"Ниту еден лет не треба да биде поевтин од аеродромските и сите други давачки што ги генерира", рече министерот за финансии, додавајќи дека владата ја истражува можноста за усогласување на предлогот со регулативите на ЕУ.
СПД, партијата на Шолц во моментов е на трето место според анкетите, зад Зелените и конзервативците на канцеларката Ангела Меркел. Сѐ повеќе аналитичари предвидуваат победа на Зелените во атмосфера на изразена загриженост за климатските промени, па другите се обидуваат да се прилагодат, објаснува агенцијата "Ројтерс".
На почетокот на мај, највисокиот суд во Германија донесе одлука дека законот за климатски промени од 2019 година не е доволно амбициозен за да ги заштити правата на помладите генерации, соочени со климатските промени и дека треба да се заостри.
Дури и пред судската одлука, законот имаше за цел драматично зголемување на железничкиот сообраќај за да се намалат емисиите на стакленички гасови, посочува "Ројтерс".