Во напад на беспилотно летало 20 загинати во Пакистан
Во напад на американско беспилотно летало на една куќа и едно возило на северозападот на Пакистан, во делот кој граничи со Авганистан, во вторник наутро загинале најмалку 20 лица, соопштија официјални преставници на пакистанската разузнавачка служба
Како што известува Reuters, нападот се случил во Северен Визиристан, во селото Ѓулам Кан во   планинската област која на исламските екстремисти им служи како база за нападите врз силите на НАТО во соседен Авганистан. Беспилотното летало истрелало вкупно четири ракети, по две  во куќата и возилото. Претходно беше јавено дека во куќата загинале 11, а во возилото 4 лица чиј идентитет се уште не е утврден, но разузнавачките извори соопштиле дека бројкат аубиени бунтовници е поголема.Ова е осми напад на американските беспилотни летала од почетокот на ноември, а од почетокот на годината Американците на овој начин извршиле повеќе од сто нападиОд август 2008 г., американските беспилотни летала извршија околу стотици напади во кои се убиени околу 900 лица во северозападен Пакистан. САД ги засили нападите со беспилотни летала Северен Вазиристан, откако na 30-ти декември бомбаш самоубиец уби седум агенти на CIA во нивната база во источната авганистанската провинција Хост. Американските власти сметаат дека овие напади се најефикасното оружје против Ал Каеда и талибаните кои се засолнуваат во тешко достапните паштунски племенски региони во високите планини меѓу двете Пакистан и Авганистан.Официјален Исламбад декларативно се спротиставува на овие напади протестирајќи дека тоа е кршење на пакистанскиот суверенитети, но аналитичарите сметаат дека станува збор за договор на двете влади. Покрај тоа пакистанската влада предупредува дека во воаквите напади во кои неретко страдаат и цивили, може да предизвика и анти-американско расположение кај локалното население во паштунските племенски област што ќе ја зајакне позицијата на талибаните и радикалните исламисти. Вашингтон одбива јавно да зборува за употребата на беспилотните летала, но пакистански разузнавачки и владини претставници велат дека во овие напади досега се убиени неколку високи членови на Ал Каеда и талибански водачи.
©Makfax.com.mk Доколку преземете содржина од оваа страница, во целост сте се согласиле со нејзините Услови за користење.

Британска наставничка имала сексуални односи со 15-годишен ученик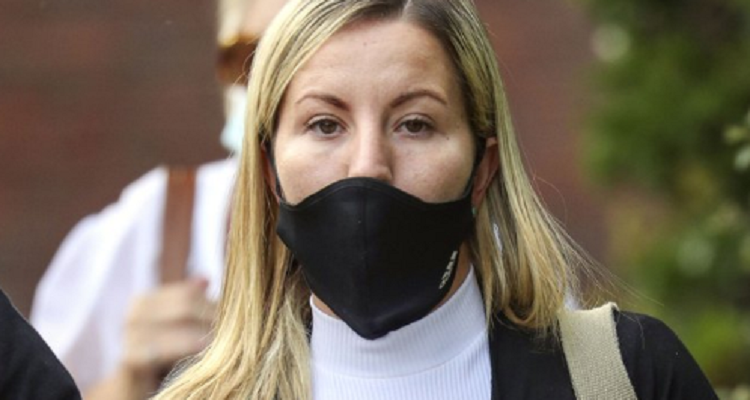 Наставничка од Велика Британија може да се соочи со затворска казна по прогласувањето за виновна за уште точка од обвинението против неа, а тоа е сексуален однос со петнаесетгодишен ученик.
Кандис Барбер (35) во неколку наврати имала секс со 15-годишното момче, еднаш и на спортски терен. Подоцна му праќала СМС-пораки, каде што го прашувала дали повеќе му се допаѓа нејзиниот задник или градите.
Accused British Teacher Was Too Short To Commit Sex Act With Teen Student As Described, Lawyer Says

A former student of Kandice Barber testified in court that the pair performed sexual acts together on three separate occasions, including once in a field. https://t.co/kbmSkkbEzV

— Crime Time (@OxygenCrimeTime) January 21, 2021
Целиот инцидент станал познат кога во училиштето почнале да кружат нејзини топлес-фотографии, кои ѝ ги праќала на својата жртва. Снимките стигнале и до директорот на училиштето, пишува "Дејли мејл".
Барбер е прогласена за виновна за поттикнување дете под 16-годишна возраст на сексуални активности. Наставничката и мајка на три деца ѝ пристапила на својата жртва на Денот на спортот откога претходно се прифатиле како пријатели на социјалните мрежи.
На претходното судење минатиот септември во Ејлсбери, Барбер беше осудена за сексуално дело со малолетник, што се случило меѓу септември и октомври 2018 година.
Тогаш таа беше осудена и за испраќање видеа на кои изведувала сексуални активности, опкружена со сексуални помагала.
Кога директорот на училиштето го поканил 15-годишното момче на интервју, тоа негирало сексуален однос со наставничката.
Подоцна, за време на разговор со полицијата, рекло дека таа му се заканувала.
"Таа рече дека ќе ме повлече со неа ако ја издадам. Ја прашав дали сака да ме обвини за силување. По тоа, бев лут и повеќе не разговарав со неа", рекол малолетникот.
Барбер беше уапсена на 12 март минатата година, а за време на нејзиниот прв разговор со полицијата, таа негирала дека имала сексуални односи со момчето.