Борел го покрена прашањето за нуклеарниот договор на САД и Иран на состанокот на Г7 во Лондон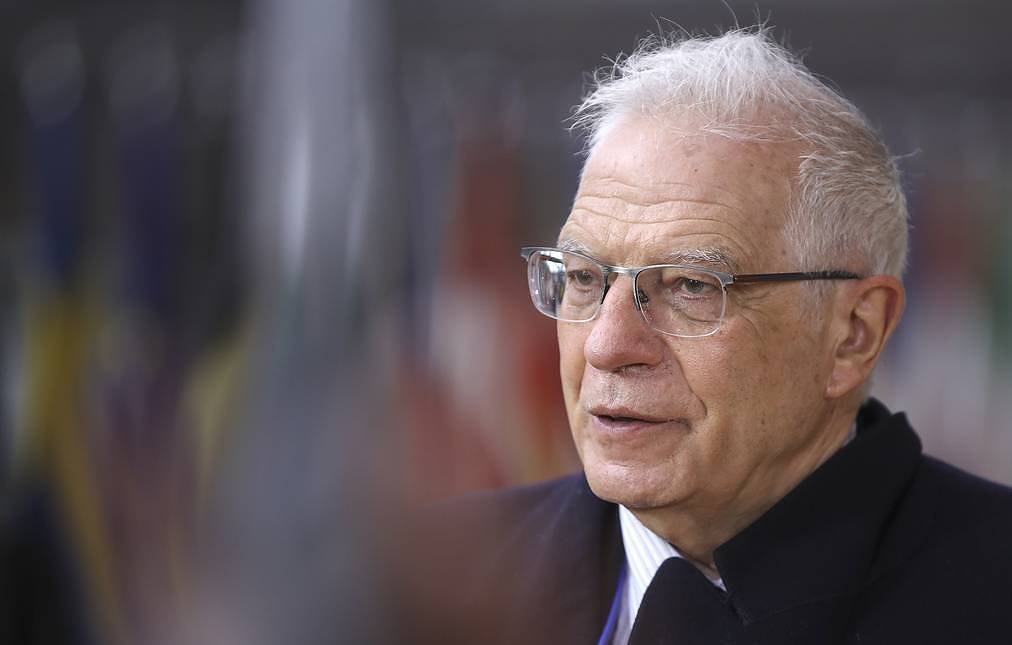 Високиот претставник на ЕУ, Жозеф  Борел, се осврна на Заедничкиот сеопфатен план за акција (ЈЦПОА), насочен кон решавање на кризата околу нуклеарниот договор на САД и Иран. за време на состанокот на министрите за надворешни работи на Г-7 во Лондон, пренесува ТАСС.
"Како координатор на #JCPOA, ја истакнав потребата да се искористи актуелната можност за напредок кон враќање на САД и целосна имплементација на договорот", објави Борел на Твитер.
Glad to be in London for the #G7UK ministerial meeting, which kicked off with important discussion on Iran & DPRK.

As coordinator of the #JCPOA, I highlighted the need to use the current window of opportunity to advance towards return of the US & full implementation of the deal.

— Josep Borrell Fontelles (@JosepBorrellF) May 3, 2021
Дипломатот исто така истакна дека состанокот започнал со "важна дискусија" за Иран и за Северна Кореја.
©Makfax.com.mk Доколку преземете содржина од оваа страница, во целост сте се согласиле со нејзините Услови за користење.

(Видео) Чесите исплашени по големото невреме: Никој овде не очекуваше торнадо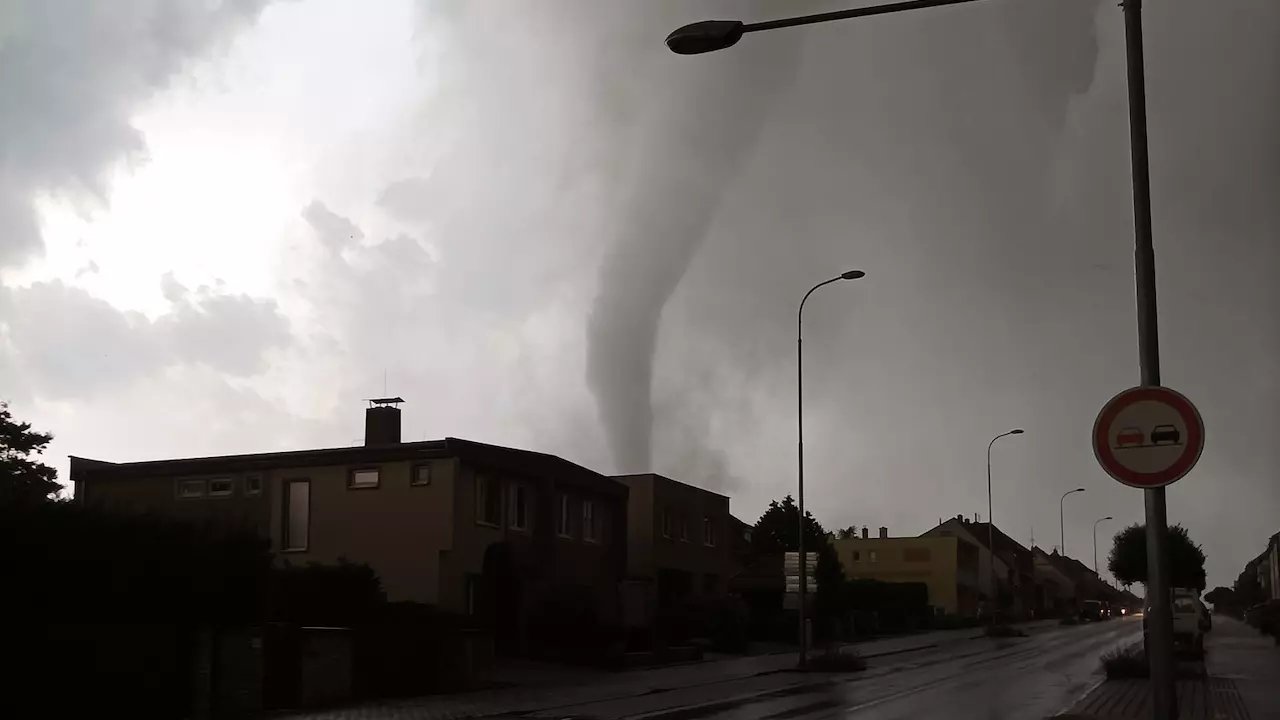 Најмалку три лица загинаа, а стотици се повредени во силното невреме проследено со торнадо што го погоди југоистокот на Чешка, потврдија денеска спасувачките служби.
Жителка на Прага за српски "Блиц" изјавила дека во главниот град немало невреме како на југот на земјата, но дека сепак почувствувале засилен ветер.
"Беше ужасно. Во Прага, одеднаш задува и помина, но на југот е страшно. Ги гледаме снимките и уште не веруваме. Сепак, бевме исплашени и тука во Прага, на северозападот од замјата, бидејќи сè дојде без никакво предупредување и тука не очекувате такво торнадо", изјавила жената, додавајќи дека е добро што веднаш, покрај чешката армија и полиција, помош дошла и од Словачка и Австрија.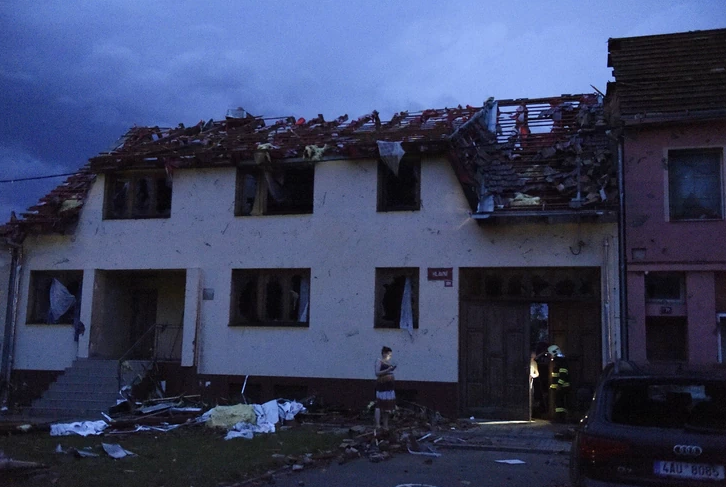 "Во Прага врнеше дожд, дуваше силен ветер, но југот нè шокираше. Има над 100 ранети, но потврдени се и мртви, ова е ужас", вели жителката на Прага, додавајќи дека невремето се случило на границата на Чешка со Австрија и Словачка, во Јужноморавскиот регион.
Чешката локална страница Новинки.цз пишува за "апокалипса, немоќ и луѓе во солзи".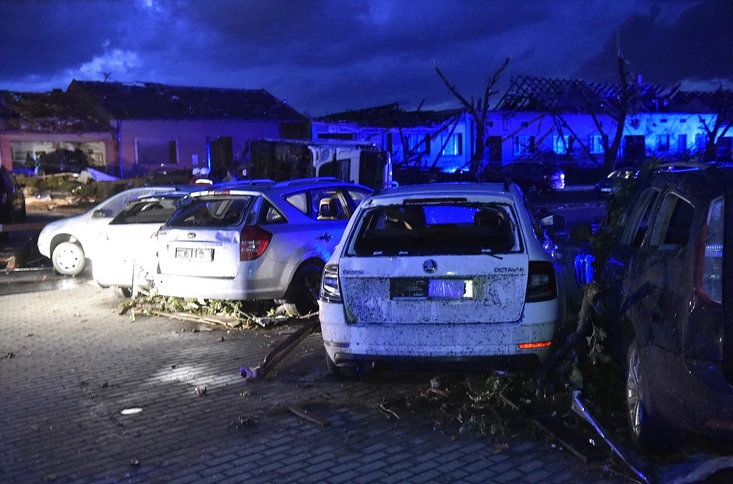 Седум градови и села претрпеа голема материјална штета, цели згради се претворени во урнатини, а автомобили лежат превртени по улиците, додека над 120.000 домаќинства останаа без електрична енергија, откако покраината вчера беше погодена од торнадо.
Регионалната служба за спасување објави дека загинале најмалку три лица, а заменик-градоначалникот Марек Бабиш потврди дека половина од селото Хрушки во регионот Бжецлав е буквално срамнето со земја и има повредени.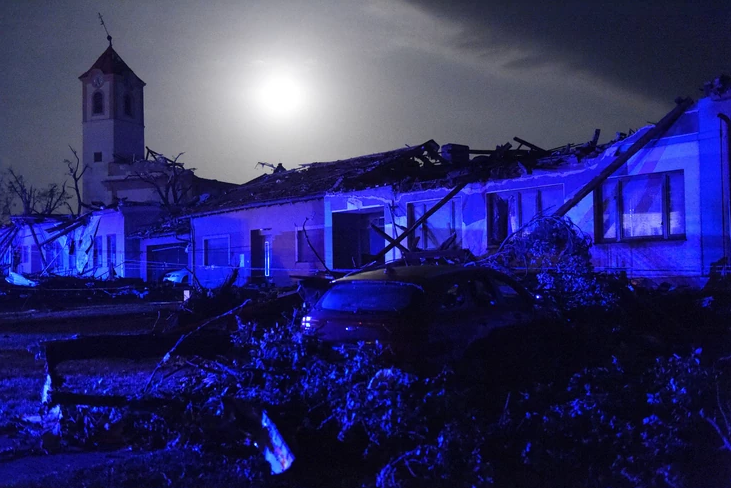 Налетите на ветрот достигнале и 322 километри на час, а торнадото достигнало четвртото ниво, што е најсилно во последните неколку децении.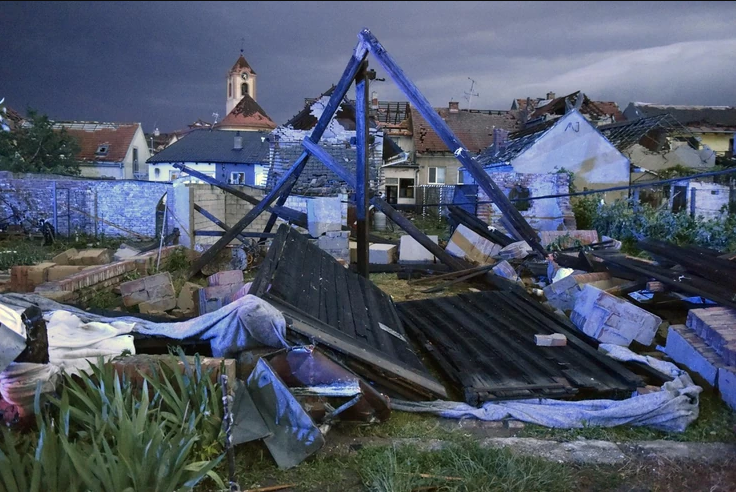 Властите претходно потврдија дека најмалку 200 лица се повредени и уништена е инфраструктурата во повеќе градови, а фотографиите на социјалните мрежи покажуваат дека погодените региони на Ходонин и Бжецлав изгледаат како после вооружен конфликт, со уништени автомобили, куќи и цркви без покрив, искршени прозорци и откорнати дрвја.