(Видео) Серија земјотреси во Грција, урнати згради и други објекти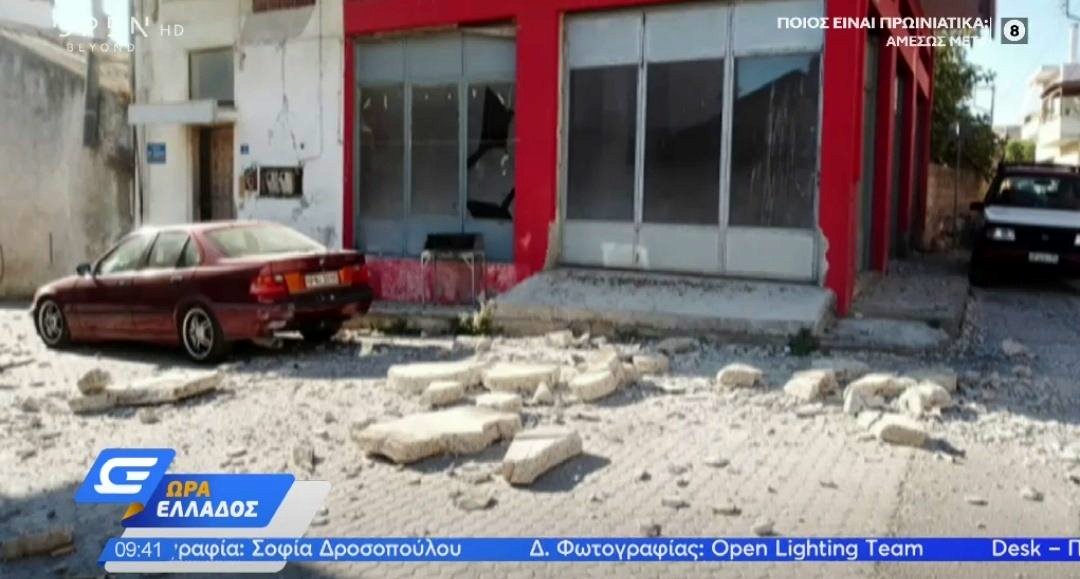 По силниот земјотрес со јачина од 6 степени според Рихтеровата скала, што утрово го погоди грчкиот остров Крит, следеа неколку послаби потреси, објави Европско-медитеранскиот сеизмолошки центар (ЕМСЦ). Предизвикана е голема материјална штета, урнати се постари згради и други објекти, а според информациите од грчките медиуми, две лица се заробени во урнатините.
Земјотресот се случи на 20 километри југоисточно од градот Ираклион, на длабочина од два километри. Најблиска населба до епицентарот е Ано Арханес, која има 3.900 жители. Оддалечено е десет километри од местото на земјотресот.
Земјотресот е регистриран во 8,17 часот по средноевропско време, или 9,17 часот по грчко време.
6.5M in Heralion Crete. video + pics showing damage to historical buildings in the Greece Earthquake.#greece #crete #heraklion pic.twitter.com/ZMRw1IpBFZ

— ✨Sk Boz✨ (@skkboz) September 27, 2021
Очевидци изјавија дека земјотресот бил исклучително силен и траел долго. Некои училишта веднаш беа евакуирани, локалните жители во паника истрчаа на улиците. Според првите информации, има материјална штета, особено на постарите згради и цркви.
Десет минути по првиот земјотрес, следел уште еден со јачина од 3,8 степени, а потоа се регистрирани уште неколку земјотреси.
©Makfax.com.mk Доколку преземете содржина од оваа страница, во целост сте се согласиле со нејзините Услови за користење.

Мирна ноќ во Косово и Метохија – повлечени барикадите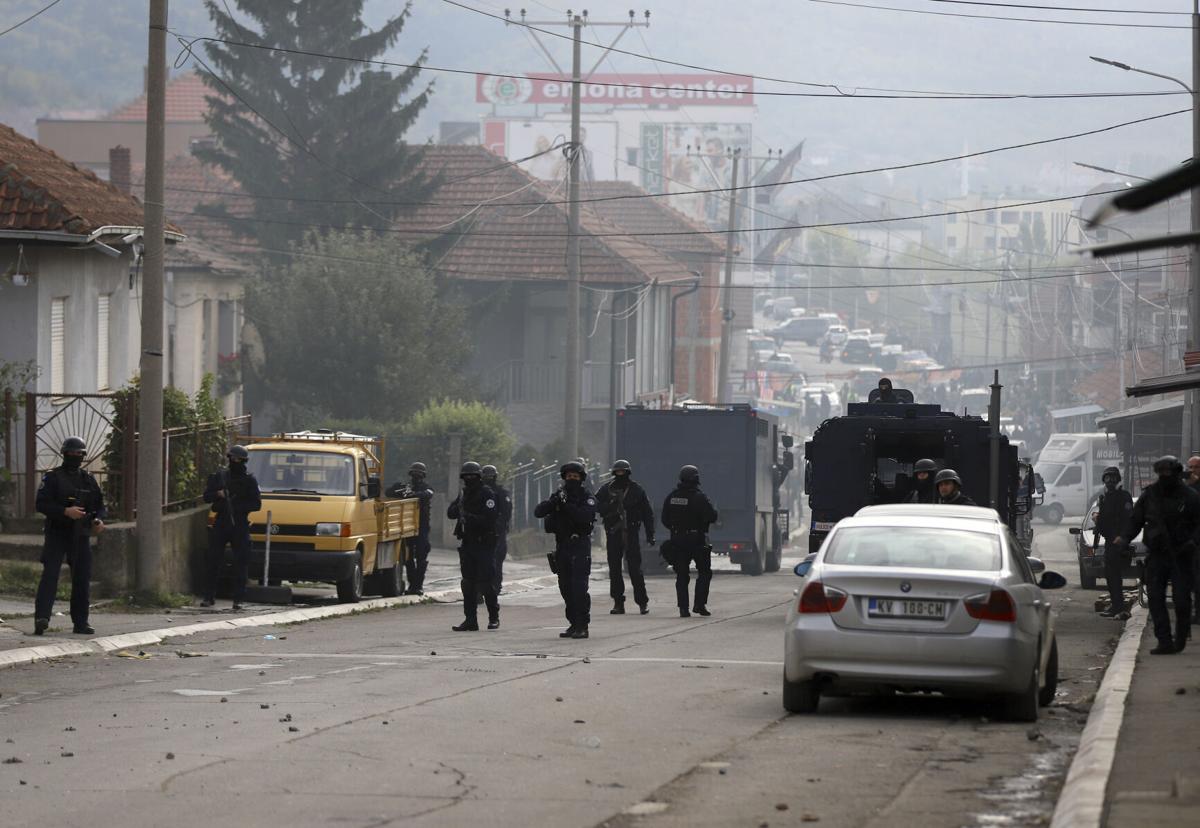 Ноќта во Косово и Метохија помина мирно. Барикадите што граѓаните од северот на Косово и Метохија ги поставија во текот на попладнето, по нападот на специјалните единици на РОСУ, беа отстранети синоќа.
Реагираа и многубројни амбасадори, а Амбасадата на САД во Приштина соопшти дека "ниедно насилство, без разлика дали е насочено против владата, медиумите или граѓаните, не е прифатливо".
Светските медиуми објавија дека 20 лица се повредени при вчерашната интервенција на безбедносните сили на Приштина, како и дека граѓаните од српска националност на северот се вознемирени и загрижени за сите овие настани.
Драматичните сцени видени во текот на денот во Косовска Митровица ги кренаа на нозе граѓаните на Белград, кои синоќа одржаа митинг за поддршка на Србите во Косово и Метохија пред собранието на Србија во Белград, а закажаа нови за сабота пред Амбасадата на САД.
Освен ранетиот Софрониевиќ, чија состојба се стабилизира по операцијата, граѓаните дополнително ги вознемири веста дека бруталната акција на специјалните единици на косовската полиција значително влијаела врз смртта на Верица Џелиќ (71) од Звечан, во чиј двор косовските специјалци истрелале голема количина солзавец и шок-бомби, а која, според зборовите на нејзиниот син Игор, починала поради стресот и задушувањето што ги добила во тоа време.
Српскиот претседател Александар Вучиќ за време на вчерашната посета на Рашка најави дека Србија ќе го одбрани својот народ во Косово и Метохија со пораката: "Нема повлекување".