Американски свештеник: Абортусот е полош од педофилија, педофилијата не убива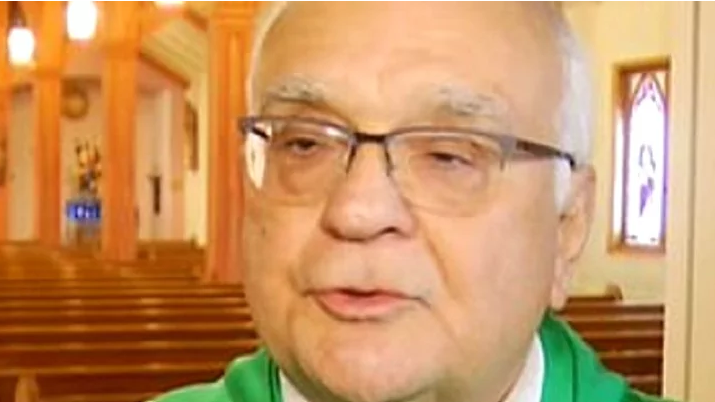 Католички свештеник од Род Ајленд предизвика гнев во јавноста откако минатата недела забрани политичарите кои го поддржуваат правото на абортус да се причестуваат во неговата парохија.
72-годишниот Ричард Бучи на верниците од неговата парохија им поделил летоци со имињата на 44 функционери кои гласале за Законот за абортус. Во брошурата се вели дека на овие лица ќе им биде забрането да бидат кумови на свадби или крштевки.
"Абортусот е полош од педофилија. Педофилијата не убива никого, а абортусот убива", рекол свештеникот во изјава за WJAR, додавајќи дека повеќе деца се убиени со абортус отколку што биле жртви на педофилија.
Here's a photo of the notice received by lawmakers including @repmcentee33 pic.twitter.com/diBYuAVod9

— Ian Donnis (@IanDon) January 31, 2020
Тој исто така изјавил дека луѓето не треба да бидат изненадени од тоа што тој го зборува повикувајќи се на учењата на Католичката црква.
"Нероденото дете е личност и има права како и секое лице", додал Бучи.
Неговото интервју сепак предизвика гнев во јавноста.
"Апсурдно е да се каже дека педофилијата не убива никого. Очигледно овој свештеник не разбира што зборува. Педофилите го одземаат детството и душите на жртвите. Јас му препорачувам на Бучи да ги запознае жртвите и да ги сослуша нивните сведоштва", изјави демократската претставничка од Род Ајленд, Керол Хаган Мекенти.
Откако неговата изјава предизвика гнев во јавноста, свештеникот се обиде да се оправда во друго интервју, тврдејќи дека неговата одлука е само продолжение на католичкото учење што трае веќе 2000 години.
"Ова не е нова идеја. Јас не разбирам зошто сите се шокирани", истакна тој.
©Makfax.com.mk Доколку преземете содржина од оваа страница, во целост сте се согласиле со нејзините Услови за користење.

(Видео) Напнатост поради коронавирусот во Италија – изби тепачка во супермаркет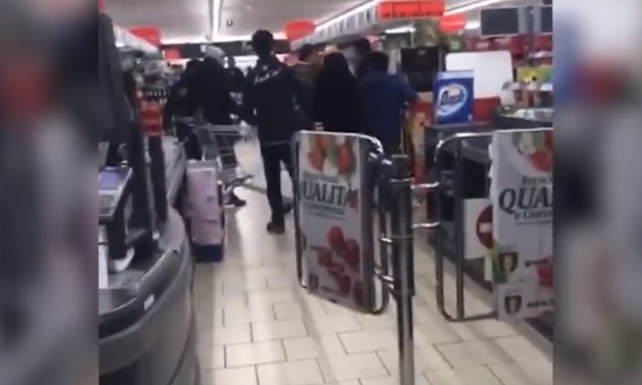 Опасниот коронавирус, кој предизвика повеќе од 2.700 смртни случаи низ целиот свет, минатата недела пристигна во Италија и за кратко време одзеде 12 животи. Според најновите информации, повеќе од 300 луѓе се заразени, вклучително и деца.
Повеќе градови во северниот дел на земјата се блокирани за да се спречи ширењето на вирусот, а полицијата го контролира влезот и излезот на некои патишта во близина на Милано.
Блокираните градови се речиси целосно пусти, а полиците во продавниците веќе неколку дена се празни бидејќи луѓето панично ги купуваат најнеопходните намирници.
Колку се очајни граѓаните покажува и фактот дека се случуваат инциденти во маркетите, каде купувачите се тепаат за храна.
Една ваква непријатна сцена се случи во понеделникот во провинцијата Лоди во Ломбардија.