Барак и Мишел Обама на годишнината од нивниот брак објавија досега невидени фотографии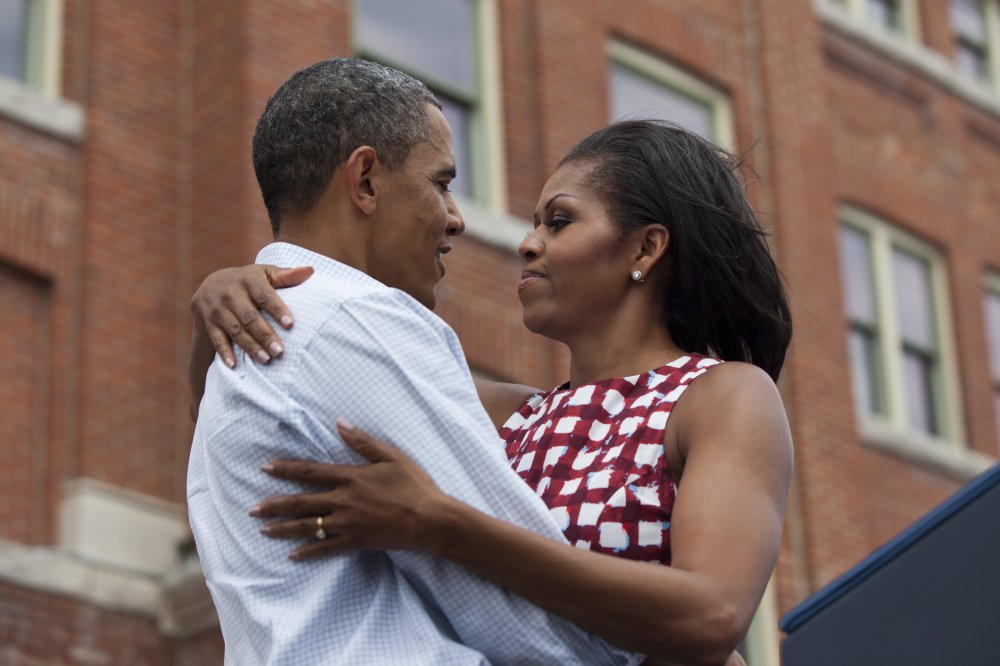 Барак и Мишел Обама ја прославија 27-годишнината од својот брак. Тие се венчаа на 3 октомври 1992 година, а заради љубовта и поддршката што си ја даваат секојдневно, тие се пример за многумина.
Обајцата објавија на социјалните мрежи досега невидени фотографии со љубовни пораки. На фотографијата на Обама, двајцата гушнати, заљубено го гледаат зајдисонцето во Танзанија. Поранешниот претседател го цитира стихот од песната Getting Better: "Како што рекоа 'Битлси': Оди на подобро цело време. Благодарам, душо, за 27-те неверојатни години!"
Like the Beatles said: It's getting better all the time. Thanks, babe, for 27 amazing years! pic.twitter.com/mImRqIYn1R

— Barack Obama (@BarackObama) October 3, 2019
Еден час подоцна поранешната прва дама на Америка објави честитка на својот профил на "Твитер". На фотографијата таа и сопругот се насмевнуваат на тремот во Марта Винјард, нивното омилено место за одмор.
27 years ago, this guy promised me a life full of adventure. I'd say he's delivered. Here's to our next chapter of becoming empty nesters and discovering what's next—while still feeling the magic that brought us together all those years ago. Happy anniversary, Barack. pic.twitter.com/ZKhvQGEo0B

— Michelle Obama (@MichelleObama) October 3, 2019
"Пред 27 години овој човек ми вети живот полн со авантури. Јас би рекла дека успеа. Ова е за нашето ново поглавје по излегувањето на децата од дома и откривање на она што следува додека сè уште ја чувствуваме магијата што нè спојува сите овие години. Среќна годишнина, Барак!"
©Makfax.com.mk Доколку преземете содржина од оваа страница, во целост сте се согласиле со нејзините Услови за користење.

Дерматолозите предупредуваат: Немојте да заспивате на плажа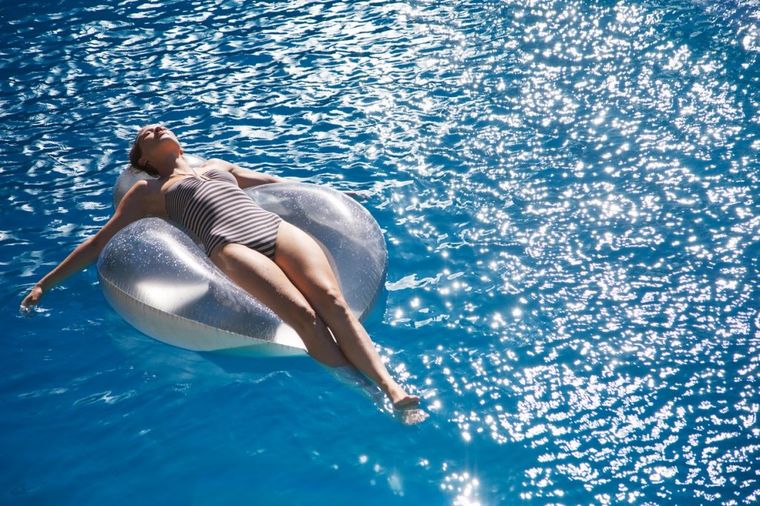 Често се случува да задремеме несвесно на плажа, опиени од сончевите зраци и пријатната топлина. Иако звучи безопасно, спиењето директно на сонце не е добра идеја бидејќи може да има сериозни здравствени последици.
"Дремнувањето на сонце всушност може да предизвика оштетувања на кожата. Да се ​​наслоните на кремот за сончање, како единствена одбрана е погрешна тактика. Тоа нема да ве заштити, а особено ќе изгорите во области каде што сте го пропуштиле местото или сте нанесле многу тенок слој од кремата за сончање", тврди Хариет Далвуд од британското здружение за дерматолози.
"Кремата за сончање може да се отстрани и со потење, и треба да се нанесува најмалку на секои два часа. Исто така, кремата со заштитен фактор треба да биде една од заштитниците од сонце, но не и единствена. Затоа, ги охрабруваме луѓето да користат заштитна облека. Најважно од се', ако сте на плажа и се чувствувате уморни, засолнете се од сонцето под сенка", објасни таа.
Предупредува дека многу луѓе сега уживаат да ставаат креми за сончање благодарение на современите формулации кои не се густи и не оставаат бел белег. Но, веројатно немаме навика да ги применуваме толку често колку што треба. Дури и да имаме, тешко дека ќе посветиме подеднакво внимание на секој дел од кожата.
Оштетувањата на кожата, естетски и здравствени, лесно се добиваат додека дремете во вашата градина, на плажа или во парк. Д-р Тиви Марутапу вели дека спиењето на сонце е "дерматолошки кошмар".
"Вие ризикувате изгореници затоа што не сте свесни колку е силно сонцето и веројатно нема да ставате крема за сончање толку често колку што треба. Ако сепак сакате да спиете, најдете место под сенка, нанесете крем со заштитен фактор и покријте се со некоја заштитна облека.
"Добро е да поставите аларм на вашиот телефон за да не дремнувате премногу долго, и задолжително ставете многу крем со заштитен фактор", советува Марутапу.
Освен кожата, постојат и други ризици.
Имено, д-р Клаудија Пастидес предупредува дека може да се појави и дехидрираност.
"Телото треба да ја регулира својата внатрешна температура за внатрешните органи да работат правилно. Тоа го прави на неколку различни начини, а еден од нив е потењето. Тоа може да предизвика дехидрираност, а дехидрираноста може да предизвика слабост, замор, главоболки и вртоглавица. Тешката дехидратација може да биде фатална, затоа проверете дали пиете доволно вода кога е топло надвор и избегнувајте да спиете под директна сончева светлина", објаснува таа.
Други сериозни проблеми што треба да се земат предвид се топлотен удар и зголемена шанса за развој на рак на кожата. Краткиот сон на сонце може да доведе до изгореници кои тешко ќе ги залечите со денови. Затоа, следниот пат, изберете место во сенка или поставете аларм за 20 минути. Вашето тело ќе ви биде благодарно, пишува Гламур.